If you're using Crocoblock subscription, you must've noticed that this July JetThemeCore plugin was updated to v.1.1.0. The plugin allows working with page and section templates and provides access to the huge templates library with +1000 pre-designed sections and pages on different topics made specially for Elementor.
JetThemeCore is also known as the tool that makes it possible to create header and footer templates with Elementor Free version and apply them to different pages or page templates.
However, mostly every blogger who's worth his salt must have been wondering at some point how to create a custom Archive or Single post page with Elementor page builder.
What are Archive and Single pages
First of all, I'd like to add some explanations in order to clear up what are the Archive and Single Post pages, and why you can't just create or edit them the way you do with other static WordPress pages.
The main reason for this is that the Archive page features all the posts published on the site. It displays dynamic content, that is updated with every new entry and new publication. Also, you can query the posts here by category, author or publishing date.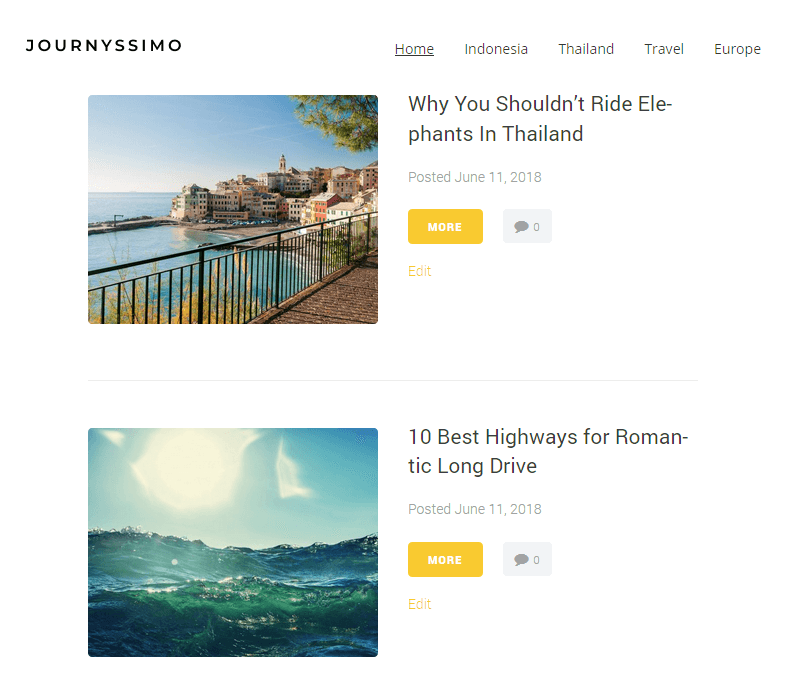 You can view your default Archive page, e.g., when setting it as the home page in Settings > Reading block (here you can define what page would be displayed as the home page, and you can select your Latest Posts option). The Archive page is also known as the Blog page. This is the place where you can view all the publications on your site.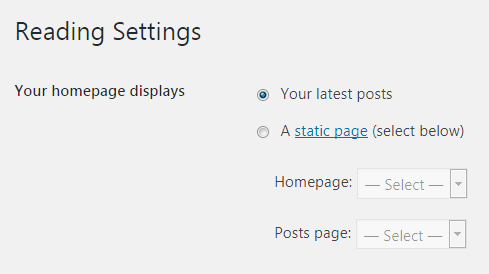 As for the Single Post page, the difficult part is that you can't edit its appearance with Elementor only and then apply the template to all the posts, or custom post types. The things just don't work this way. You'll have to add content to every post page in an old-style way, and only then duplicate it on the page while editing it with Elementor.
Yet right now JetThemeCore provides an ultimate solution for creating Archive and Single Post pages. Let's find out how to create such pages and set the conditions for them.
How to Create Single Post Page
Let's start from creating a Single Post page template with Elementor.
First, navigate to Crocoblock > My Library tab in WordPress Dashboard.

Here you'll see Theme Parts block with the blocks dedicated to headers, footers, sections and pages. In the case you've updated JetThemeCore to v.1.1.0, you'll also have Archive and Single blocks, that are here to help you create custom Archive and Single post pages with Elementor.
Just open Single block and here click Add New button in the top left corner.

You'll see popup window that asks you to select the template type (by default the type would be set to Single) and you'll need to enter the template name (e.g., Single Page). Then click CreateTemplate button.

As Elementor Editor opens you'll be able to create the post page and style it up according to your needs using any widget you see suitable.Please, note, that right at the moment you can't use the widgets for displaying dynamic content, like meta fields, repeaters, for Single Post page, but as soon as JetEngine plugin is out in the world, this functionality will also be within reach.
After all the work is done, let's open Settings block located in the bottom left corner and here click Conditions. Here you can apply the created Single Post page template to the entire site, to any custom post type, to the particular post, to all the posts from one particular category or tag, etc.

After that hit Update button to save the changes and feel free to view the results on your site.
How to Create Archive Page
To create Archive page template you need to open Crocoblock > My Library and here click Archive block. Then click Add New button and select the template type you're going to create (in this case it is Archive template) and name it.

Now we're on Elementor editing page and it is time to add content to it.Smart Tiles and Smart List JetBlog widgets have different query types and both can be used as Archive Template – you can enable this option in Query & Controls block. They make it easy to create practically any layout for the posts, which are pulled from your site publications.

These widgets also can be used for displaying any custom post types, and have vast stylization settings, that make the process of delivering the latest publications kind of an art.

All these widgets are already included in JetBlog plugin for Elementor, which is a part of Crocoblock subscription.

Now that Archive page template is ready let's set its conditions. You can do it right from Elementor editing page. Just click Settings option in the bottom left corner and open Conditions block that allows to set where the archive template will be applied.In General dropdown list you need to select if the template will be applied for the entire site, for the single page or page template, or for an archive.


To set it as the default Latest Posts page you have to select Entire Site option.However, in the case you want this archive template to be displayed for the specific archive, select Archive option.


In Archive dropdown you'll be able to choose which archive you want to replace with the template you've just created:

Post Type Archive – here you can set the template to be displayed when one views an archive of publications related to specific post type (it should be also set in Post Type block).
Category Archive – select this option in case you want the template displayed when one views the posts related to the specific category or categories, that can be set in Select Categories block.
Tag Archive – the option is very similar to the one for Category Archives, the only difference is that it applies the template for post archives with certain tags.
Custom Taxonomy – in the case you're using JetEngine, you'll be able to select the custom taxonomy type and display the posts archive using the custom terms.
After setting the conditions click Publish button to make the changes go live on your site.
Core Features for Creating Websites
JetThemeCore plugin is all about creating templates and making the work on building websites easier for everyone regardless of the experience level.
With the plugin's latest update there are not so many things left that can't be done without coding.
With JetThemeCore v.1.1.0 you no longer depend on the limitations of the functionality and the layouts the theme provides. Now comes the era of page builders, and it is astonishing how easily you can create a website using just widgets, drag & drop method and a bit of imagination!