Once you get Crocoblock, you get a hold of 15 unique plugins, over 140 widgets and loads of templates. Additionally, there is dynamic functionality along with the static one, and the number of products is constantly growing. Actually, it's growing right now, while you're reading this sentence.
It's no wonder one can get lost in the numbers of products provided within one subscription. So, naturally, when you face the products you've never worked with, you start looking for more information on how to use all these items.
Right at the moment Crocoblock already has a vast video tutorials base consisting of short video guides through the basic functionality.
Yet, not always the videos can cover all the necessary details, and that's why Crocoblock has launched the brand new tutorials base, consisting of guides dedicated to Jet plugins for Elementor, Kava theme, JetThemeCore theme parts functionality, WooCommerce basics and JetWoo plugins set.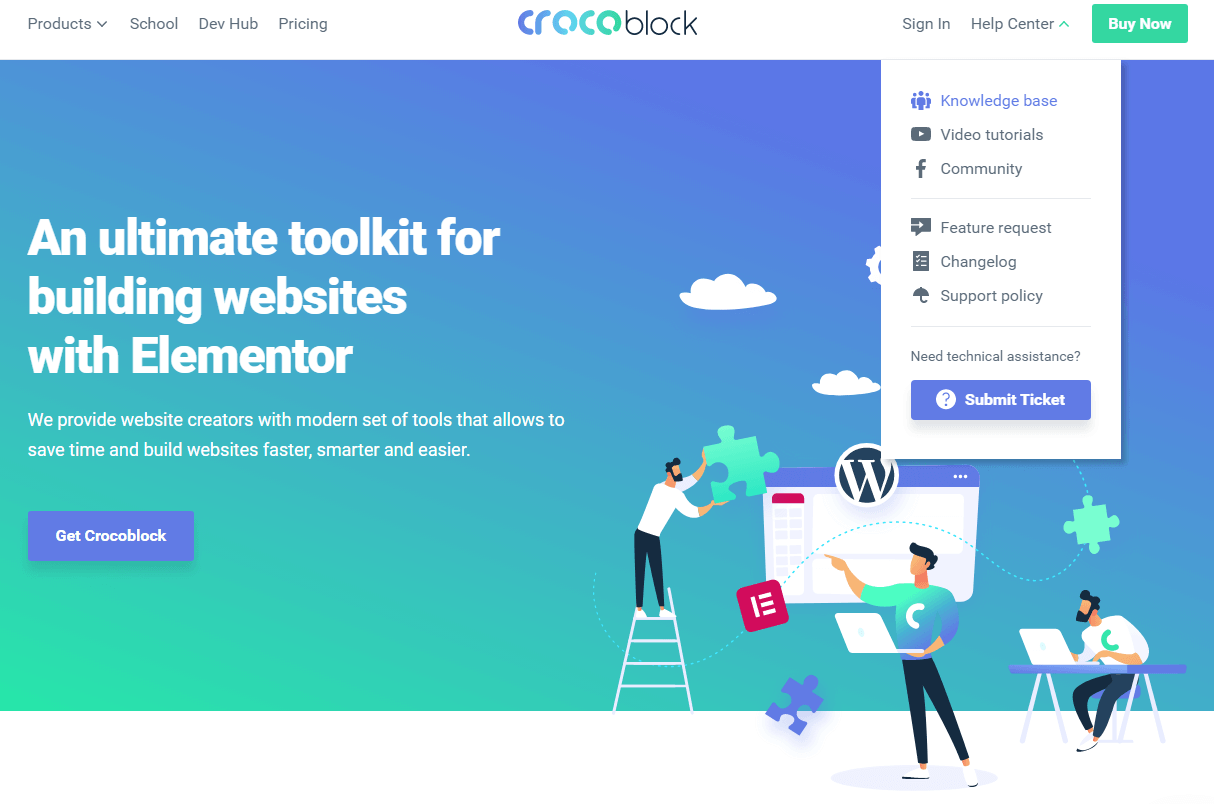 Let's take a closer look at the topics represented in the knowledge base and find out how it can be of help.
Let's start from the pure basics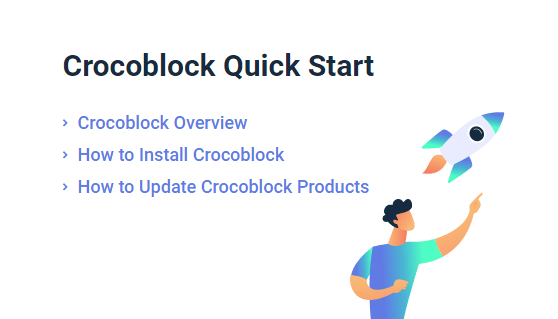 The knowledge base opens up with a basic Crocoblock Quick Start category, that includes the installation guides, all kinds of walk-through tutorials on how to update the plugins and skins library. Here you'll find out more about manual and automatic Crocoblock package installation, and can get more information on the Magic Button functionality, Crocoblock tools and free WordPress Kava theme.
Move toward the theme parts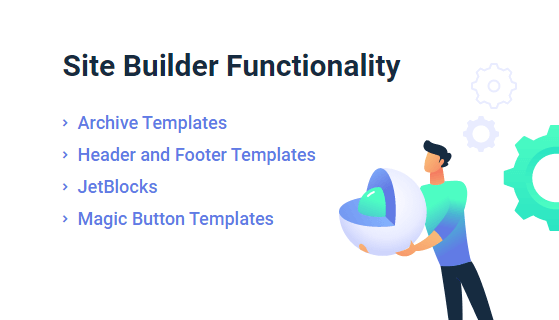 This must be the most interesting yet less known about part of Crocoblock's functionality. Check this category to find out about header and footer templates, archive page and single page templates, and the ways to set the conditions for the templates you've created with JetThemeCore.
Also, this block unravels the way to work with Magic Button and discloses how you can use the header and footer templates, page and section templates stored there.
Jet Plugins. Never enough of them

Crocoblock team adds new plugins to Jet family as well as updates the existing ones, enriching them with more widgets and powerful functionality. There is already a large group of plugins that can be used for displaying dynamic content and working with it, as well as there are multiple plugins that allow working with static content and adding totally thrilling effects to your pages built with Elementor.
As much as we'd like to, it can turn out difficult to follow up all the new functionality. Right now the tutorials base offers information and guides for the most popular Jet plugins, such as JetElements, JetEngine, JetMenu, JetSearch and JetBlog. Yet, each week more tutorials are added, and the knowledge base continues to grow and evolve.
Make sure to keep tabs on the new categories, as the Jet plugins block expands each week, offering more useful walk-throughs and tips.
Speaking of WooCommerce

If you have ever wondered how you can build a WooCommerce-based online store, and if it's possible using Crocoblock, the WooCommerce category from the knowledge base will definitely come in handy. Here you'll find out more about JetWooBuilder, as well as WooCommerce general use cases. Also, lately there were more Jet WooCommerce plugins added, so the new categories are soon to follow up.
Dive into Kava theme's universe
So many people use Crocoblock with different WordPress themes, such as Ocean WP and Astra, yet Crocoblock offers its own free WordPress Kava theme, that is fully compatible with Elementor and all Crocoblock functionality, and there are people who prefer Kava to any other themes.
If you're one by any chance using Kava theme, you might be excited to learn that this theme can offer so much more than just a blank template where you can seamlessly work with Elementor. From the block dedicated to Kava theme's functionality, you can learn about its blog customization, and get an impression of how it works.
WordPress Administration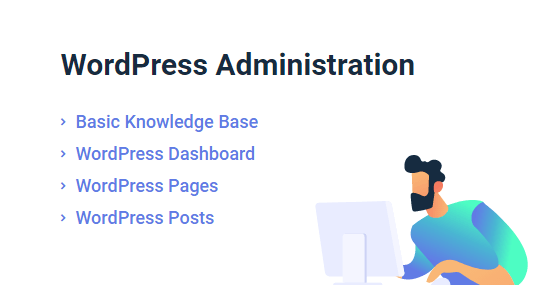 If you're new to WordPress, or need a solution that is not in any way related to Crocoblock, the knowledge base can still help you and aid you through the process of building a website. Here you'll get tutorials dedicated to WordPress Dashboard, pages and posts. Make sure to check it out.
Are we out of the woods?
Definitely, there is a huge piece of work already done, and Crocoblock knowledge base is a place where you can get information on most common cases when using Jet plugins.
However, there are so many topics that are still uncovered. That's why Crocoblock team keeps writing more tutorials to uncover all the possible topics and help more people feel confident when using Crocoblock.
In the end, it's all about confidence when one chooses the means to build a website. Lots of people have already chosen Crocoblock, and this knowledge base is meant to help everyone who decides to make Crocoblock his tool of choice.