Hi good people! You may know that we have already released some cool stuff for bookings like Booking Forms in JetEngine, JetBooking plugin for hotel websites, and now I'm excited to introduce a brand new plugin from Crocoblock – JetAppointment.
There was no day when you didn't ask our support reps in chat, tickets, and community: "Is there any possibility to book services per hour?" or "Can we apply some payment systems to get the gain in a moment?"
Well, finally yes! This plugin is designed mostly for services sites, where customers can book a service, choose a date and time slot. So if you have a project like a beauty salon, a barbershop, doctors or teachers bookings, the grooming studio and whatever you can use this functionality for – this plugin can come in handy.
And now let me guide you on how the process goes.
Easily follow Wizard installation
No more wasting time on the installation routing and reading how to's. All you need is just to follow these easy four steps: connecting the post types, setting up the database tables, adjusting working hours and days off, and setting the additional options. Easy as 1-2-3, and 4. Just click and toggle on actions.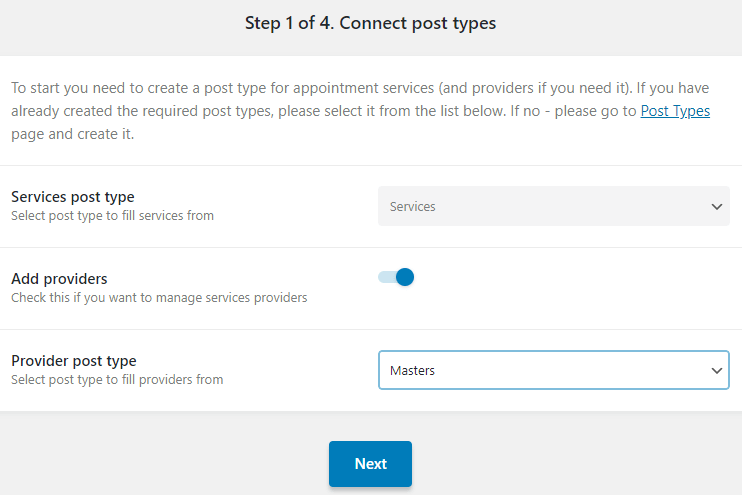 Apply JetEngine to your forms
Don't hesitate to use all the JetEngine features to create an appealing and handy booking form. Whether you want to add the custom field of any type or set the page breakers to make a step by step form – at your service! Plus, it provides you with all the possible styling settings, so you can make it more customer-oriented.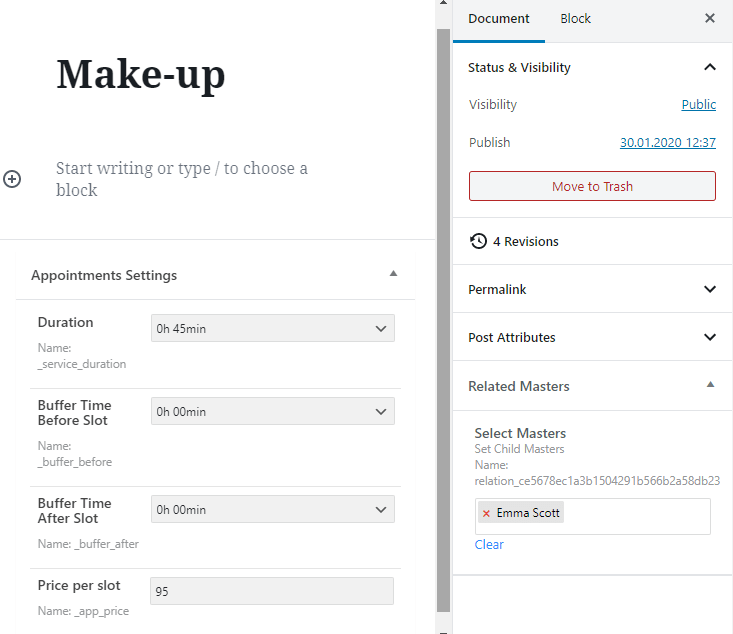 Add the payment options to your form
The longer you have to wait for something, the more you will appreciate it when it finally arrives. Now, the payment option is fully available with the perfect combo of the JetAppointment plugin and WooCommerce. Go ahead and add it to your website!
What is more, this option is so easy to activate – toggle on, set the price for the services, play around with the needed notification forms and that's it. Here we go with the checkout!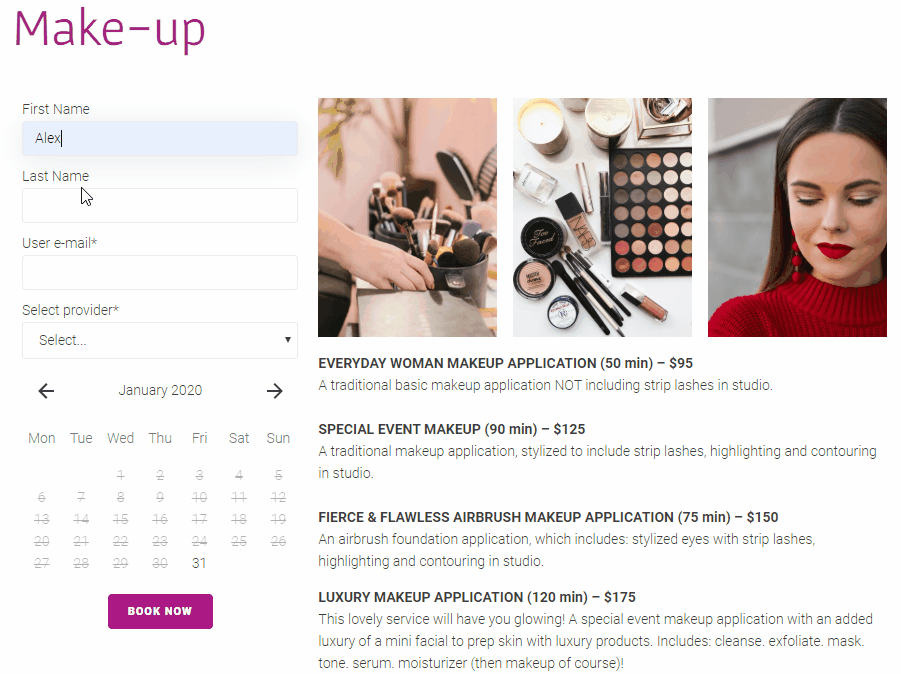 As the wise men say "simplicity and clarity are always on top". So add here 100% of usability and you've got the new JetAppointment plugin. This is just the start. 🙂