What's up, guys? We're back again with a reworked version of the core Elementor appointment booking plugin – JetAppointment. If you haven't tried it out yet, check out the installation guide here.
The 1.1 version gives the service providers even more power as to booking forms creation and customization. Want to find out how exactly this plugin levels up the appointment booking routine?
Without further ado, here they are – yummy updates to the JetAppointment you all love!
Book a service from the Provider's personal page
Previously, users could schedule appointments either from a dedicated Services page or the Service's single. Now, it is possible to create a separate booking form that lets website visitors book a service right from the single page you've created for a separate service provider.
ATTENTION!
To make it all work, make sure to add the relevant fields and configure them properly.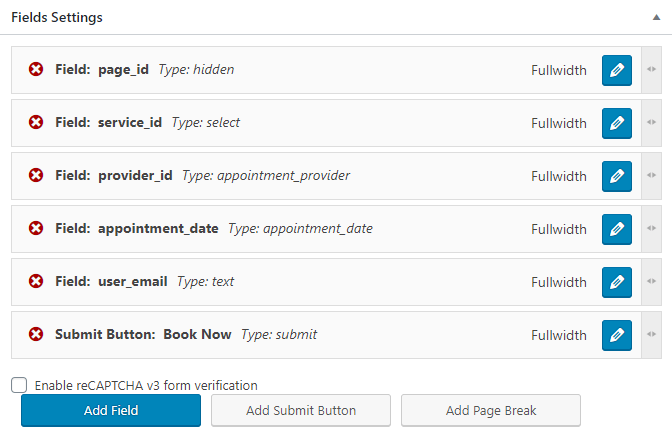 After you're done with the fields, set up the desired notification types.
Pro tip
You can create and apply custom templates to Services if you want to extend the Form.
Customize the calendar labels
For those of you, guys, who wanted to have more control over the calendar labels, we've made this latter update. Now, to customize the labels, go to Appointment Booking Settings > Labels and toggle on the Use custom labels option. It will help you change default weekdays and month labels.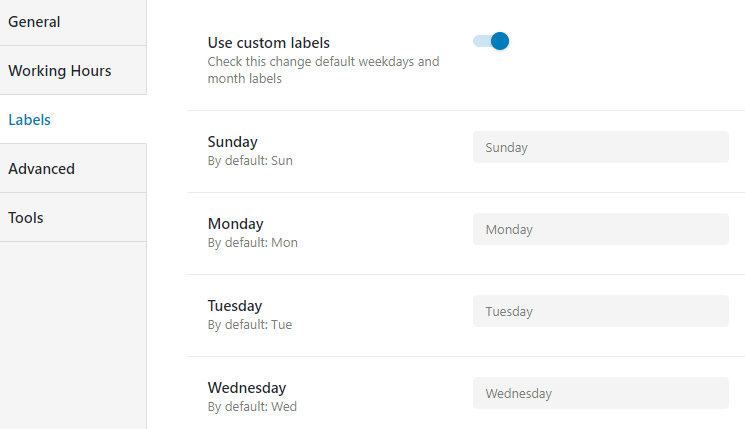 Use custom templates for Providers/Services
Ever felt like making, for example, the Providers list a little more tell-all? With JetAppointment 1.1, you can set custom templates for the Appointment provider field.
As soon as you edit the form itself, you'll spot the new Select options.

Ready to test it out? Use the pre-made custom templates for both Providers and Services to personalize the booking form!
Set Capacity for a service
Let your customers book a spot for a particular day and time slot. You are now able to set the limit of available spots/tickets and display it in the Booking Calendar.
To get the things going, go to the Services settings, pick the desired service, and then click to edit. In the Appointments Settings window, you'll notice a Capacity field next to Price per slot.
ATTENTION!
To allow the display of the services' capacity in the Booking Calendar, make sure to enable this option.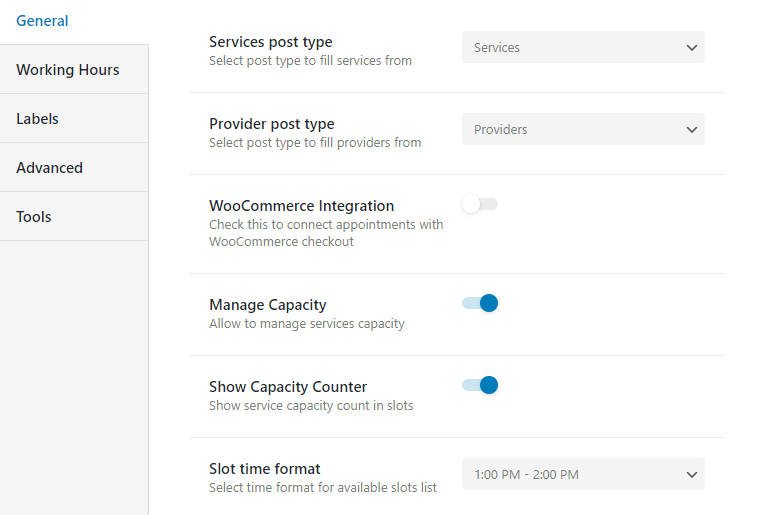 Why you'll love it:
There's a possibility to book as many spots as necessary from a single email. Moreover, the time slot disappears once all spots are taken.
Create listings for Appointments
It's now easier than ever to display the appointments as listings. When creating a listing item, choose Appointments as a source.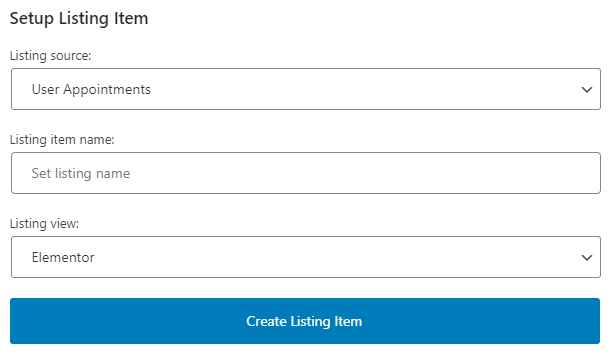 Then build the listing item as you would normally do with one exception. The Dynamic Field widget now contains the appointment-related elements.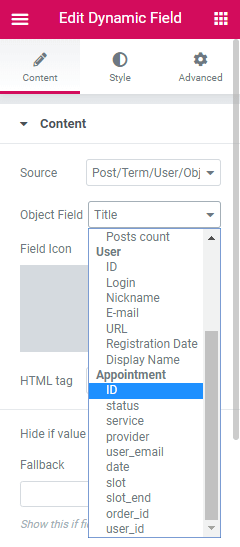 Pro tip
To ensure optimal performance, don't forget to use the right callbacks.
Bottom line
Now, when you are fully armed and prepped, feel free to explore JetAppointment 1.1. Improved booking functionality, numerous customization opportunities, and adjusted visuals – no need to pick just anything, test out the entire pack!