Are you familiar with such a situation when the website's pages load very slowly and you lose your patience and get irritated? Or you faced such a case when your client needed to add some style changes and failed the design of the entire page?
If your answer is yes, then JetStyleManager is a perfect plugin for you!
It includes 3 superpowers:
increasing loading speed of the pages on your website;
creating and using widgets' skins;
blocking the content and protecting the page style from undesired changes.
Moreover, it is a great instrument for sparing space on the server. Let us introduce what opportunities are opened for you with an easy-to-use JetStyleManager plugin for Elementor.
Increase your page speed by 20-30%
Are you looking for a "magic pill" to improve the speed of your website? JetStyleManager plugin and the Editor Load Level functionality, which is included in JetElements, JetBlocks, JetBlog, JetTabs, and JetTricks, allow optimizing and speed up your website reducing the style options in Elementor editor.
Your website will load by 20-30% faster and you will increase your productivity significantly: there is an opportunity to work with style settings of the widget if you select the None option in the Editor Load Level.
Prevent unwanted changes by your client
You can protect the website's style layout from the unneeded interference by the client by limiting the number of style adjustments in Elementor editor.
JetStyleManager functionality allows you to lock the design you created in Elementor and reduce the style settings for Jet widgets. Your client will have an opportunity to edit the content and not to touch the style settings.
Style Jet widgets using saved skins
While creating a web page in Elementor you can use varied Jet widgets for organizing a well-structured, intuitive layout. JetStyleManager plugin allows you to style widgets according to your requirements and save styles you've adjusted in the form of a skin.
For example, you set the Full editor load level and now you are allowed to use all style settings of the widget. Style the widget as you wish and save the skin as it is shown below: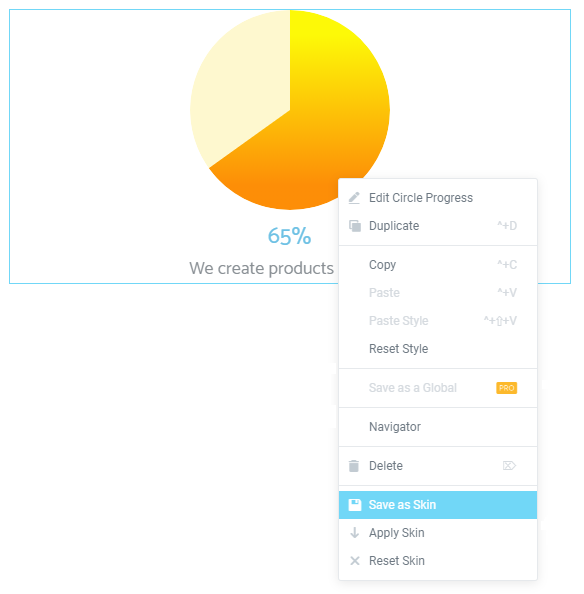 You can disable style settings of Jet widgets by adjusting the None editor load level find that at the same time you have an opportunity to insert the saved skin of a widget into your website by clicking the Apply Skin option in Elementor. The widget will inherit the skin's design and you will need to change only its content. It saves time to style a widget whenever you are going to utilize it and ensures your styles are locked and retained as you set with the Full editor load level.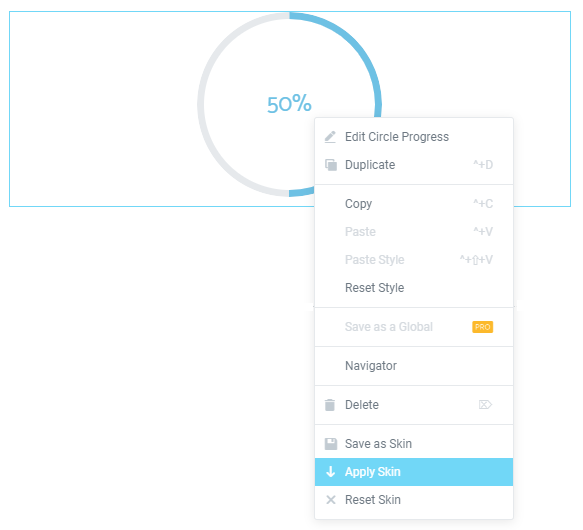 In case you want to change the design of the widget you can do it just selecting the Reset Skin option when you hover over the widget in Elementor. Thus your skin will be reset to its default settings.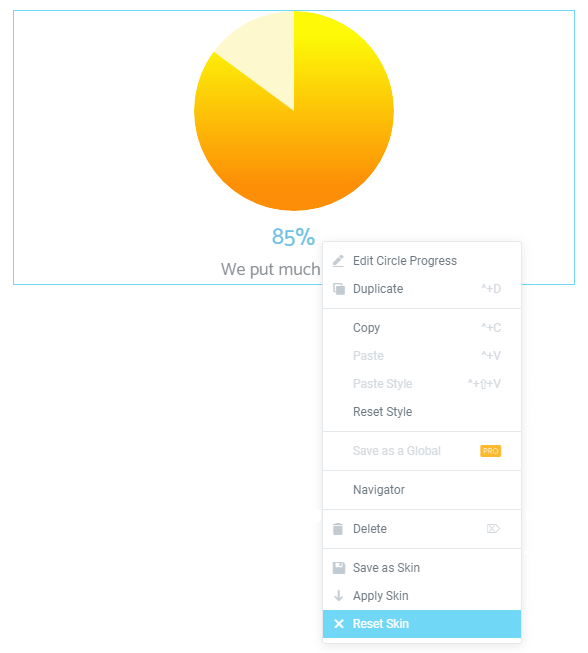 All in all, JetStyleManager makes the process of building a website easier and quicker thanks to applying styled skins of Jet widgets. Moreover, you will protect a website design from undesirable changes by the client. Last but not least, you will solve the important issue, the low loading speed: the web pages will be opened faster and visitors will enjoy learning your website and come back again and again. Take a look at this detailed tutorial about JetStyleManager functionality.
Try JetStyleManager plugin and see all its advantages for yourself! The plugin is included in any Crocoblock set!