How does the perfect blog look like? Well, there's no single answer. We'd rather talk about the Elementor widgets you may use to make your blog more fascinating and classy. Think you have to use coding knowledge or hard skills in photo editors? With Jet Plugins by Crocoblock, you can do everything in the visual mode because all you need is Elementor! Let's get started.
A drop of creativity in blog layout
Showcasing publications in a well-structured form ensures your visitors will be interested in reading your blog. JetBlog plugin for Elementor has the solution to offer: Smart Posts List and Smart Post Tiles. Both layouts let arranging the posts and showing additional information (author, date, terms, comments). Moreover, it is possible to mark the first post as featured one and style the widget's appearance in the Elementor editor. The main advantage of these two widgets is sorting posts by their categories, tags or IDs and showing content from the custom meta fields.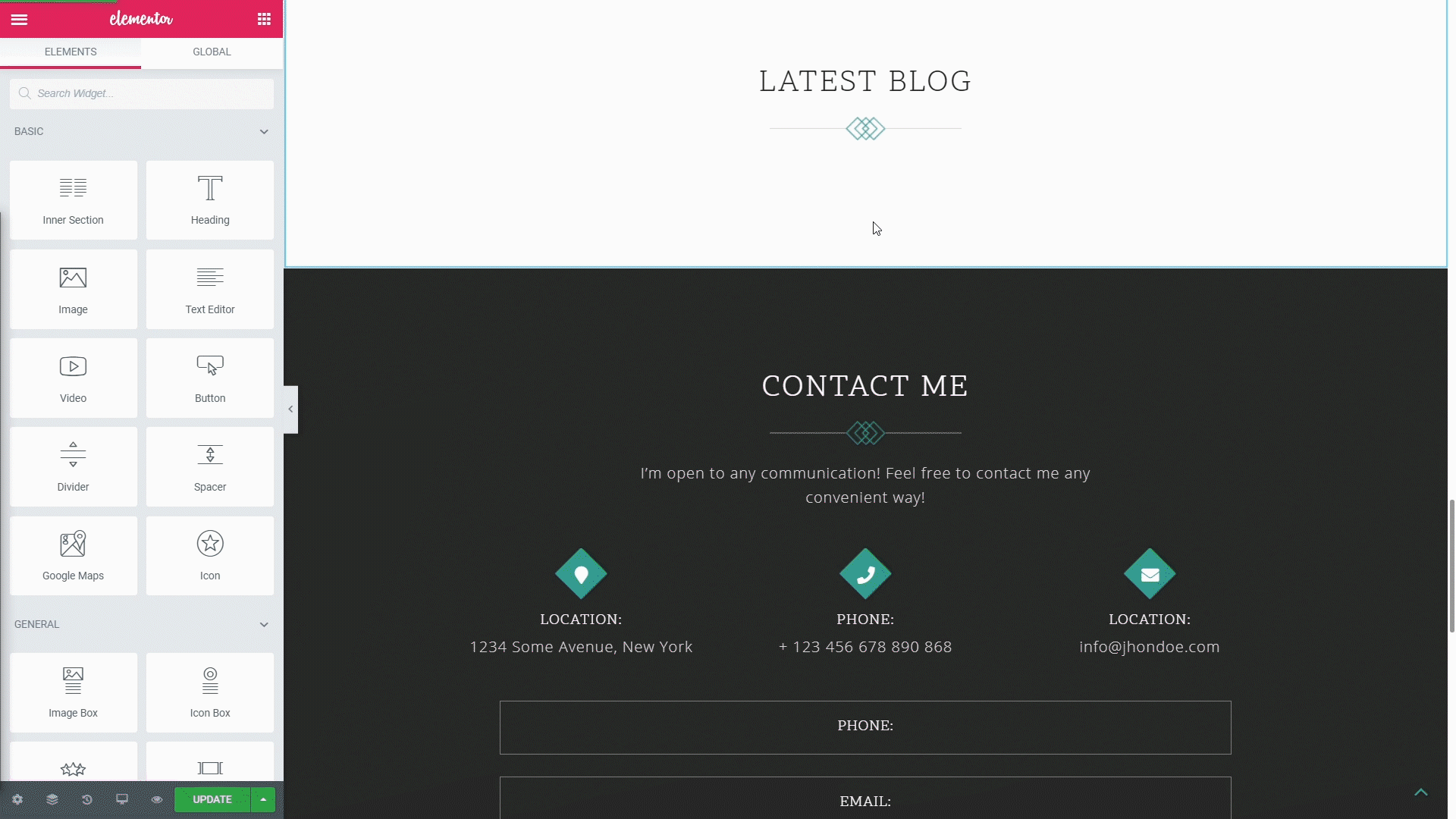 For those who prefer the classic manner of posts display, we've got JetElements plugin and its Posts widget. It's easily customizable and yet coming with the carousel option. The widget adds some visual dynamics to your blog by switching the displayed posts one by one. Posts widget also contains the Read More button. By clicking it a visitor will be able to read the entire article.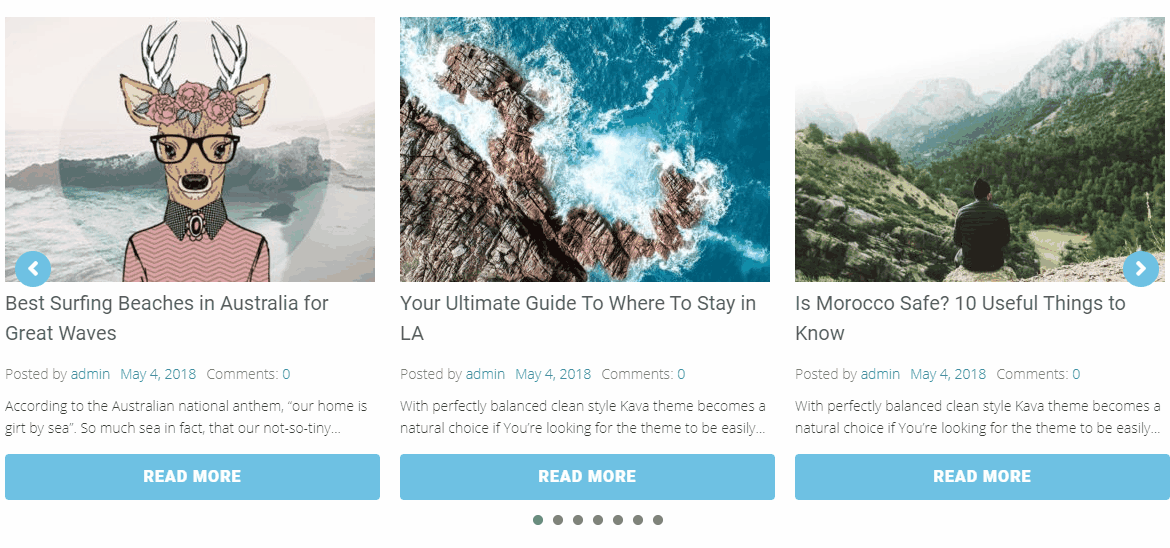 Clean navigation through posts
All right, so, you're an active blogger writing lots of articles. In order to guide your readers through them, Crocoblock offers two handy widgets with JetBlog plugin: Posts Pagination and Posts Navigation. Decorate the layout of your post with pagination bullets or with navigation buttons, select appropriate icons and define the name of the buttons. Your blog page will look stunning and neat!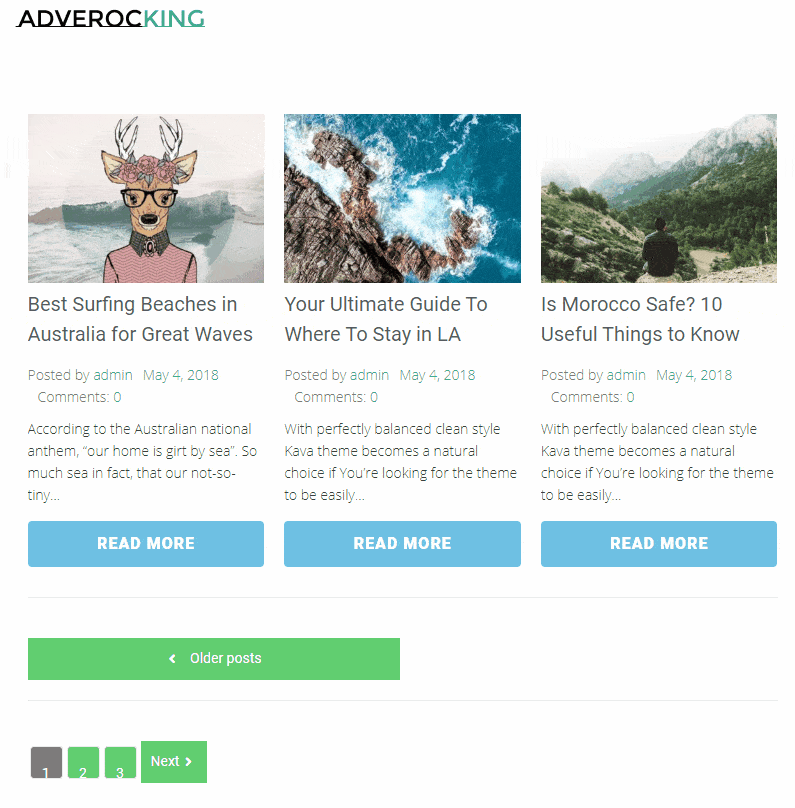 Let video content be
In case your blog specialization is video content, JetBlog's Video Playlist is a must-have widget. Just within a few settings, you are able to create your own list with video files and specify the custom thumbnail and title for each of them. An alternative option is to insert the URL of a ready-made playlist from YouTube or any other source.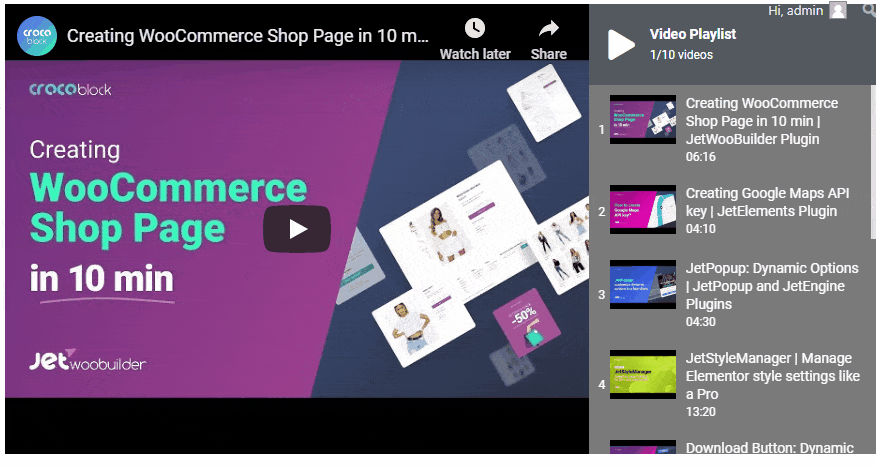 Bits of biscuit in your blog
If you think of adding some juicy elements to your blog, we've got something to offer. Take a look at the Text Ticker widget from JetBlog. Its purpose is to display headings in a dynamic, animated manner, so your blog page will look extraordinary and appealing.

When your posts are organized in a grid layout, there's one more option to make your blog layout more laconic. Read More widget from JetTricks allows showing the posts hidden in the section below. One single widget can be a great helper in the blog structuring.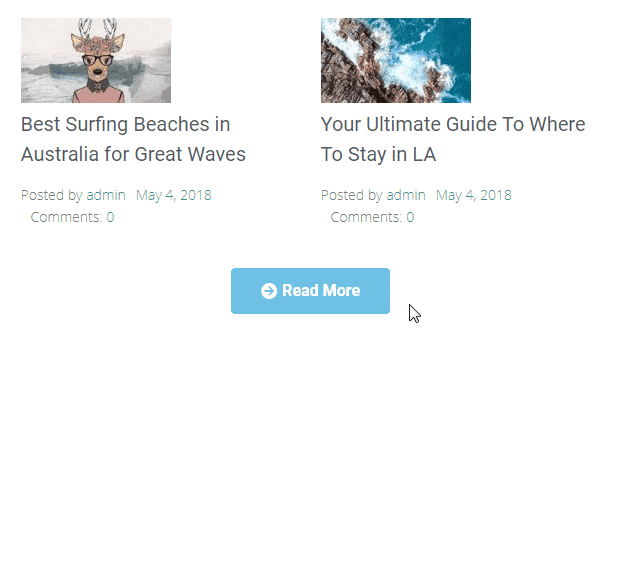 Add trustworthy with the reviews
Every blogger wants to get some kind of reaction from the followers. Let registered visitors express their opinions by leaving reviews using the Review widget of JetReviews plugin. As always, handy in customization and nice design at your service! You will get useful feedback and present relevant content, thus to developing your blog.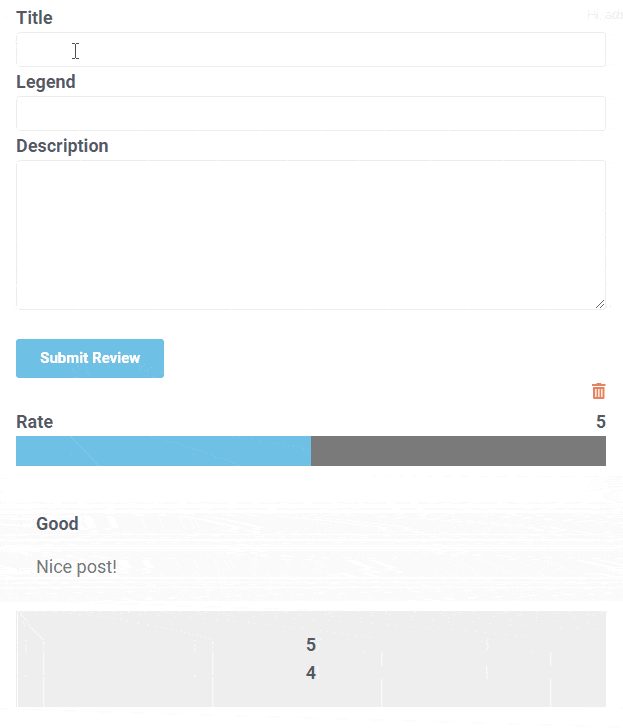 Stay in touch with your audience
Building a connection with your blog readers is an essential part of a successful blog. Crocoblock has got several widgets in the arsenal meeting this need. The first one is a Subscribe Form widget from JetElements. It comes with the opportunity to connect MailChimp audiences or redirect a visitor to a certain page after he or she clicks the Subscribe button. The devoted fans of your blog will be happy to receive the news about your latest article.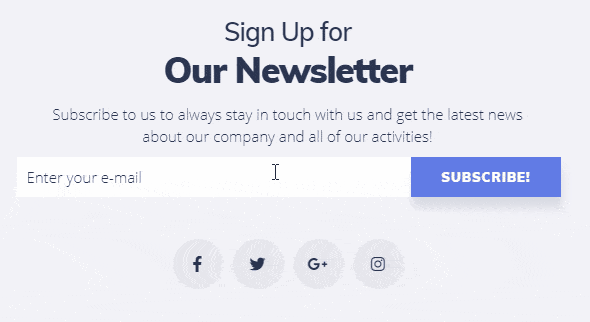 The social media impact is hard to overestimate. Your blog popularity can be tangibly boosted via Instagram. We've got a self-titled widget in JetElements plugin aiming to display your Instagram feed on your website. Its setup in Elementor is a piece of cake. See for yourself!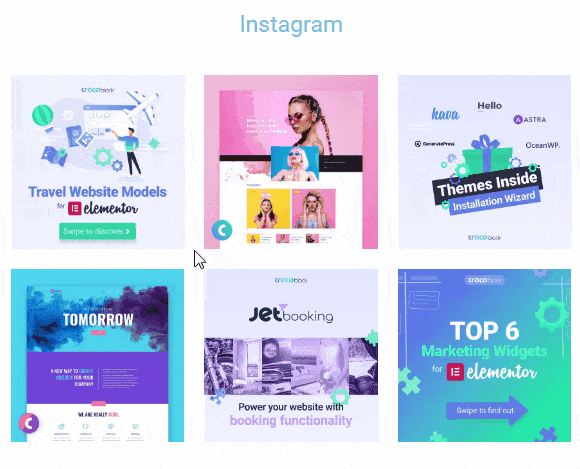 As you can see, you don't have to be a professional web developer to build an Elementor-based blog. Widgets we have reviewed are just a part of the great Crocoblock toolkit. Explore it to know more!