What's on the Listing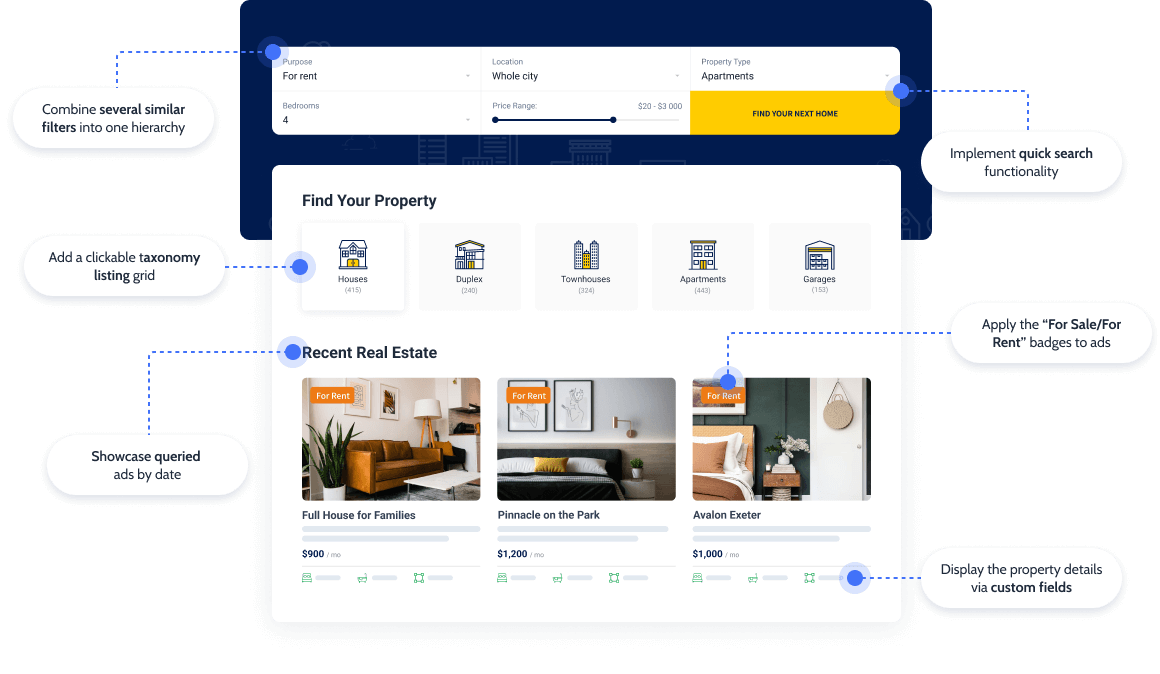 Agent & Property Pages
Generate single pages smartly, thanks to Theme Builder. Design and store all real estate website pages in one place.
Add a property's photo, video & gallery
Display similar property ads
Showcase property details and terms
Establish the client- agent communication via form
Provide every agent's contact information
Let customers leave reviews about agents
Add floor plans through a repeater
Query all properties assigned to a certain agent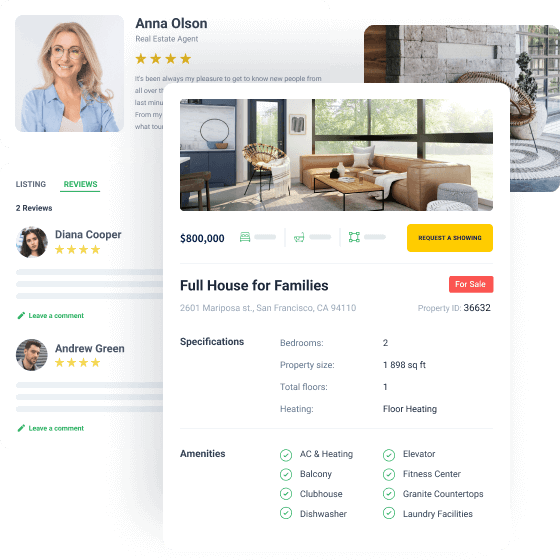 Agent & Property Catalogs
Exhibit the property rental & sale offers alongside responsible agents through a legible front-end architecture.
Customize the property listing and team archive pages
Configure one listing & apply changes to all ads
Showcase property details in the grid
Link the agent's photo to their single pages
Attach the "For Sale/For Rent" badges to each property
Add pagination to the property catalog
Showcase each agent's social links via repeater
Sort the available properties by price, date, or year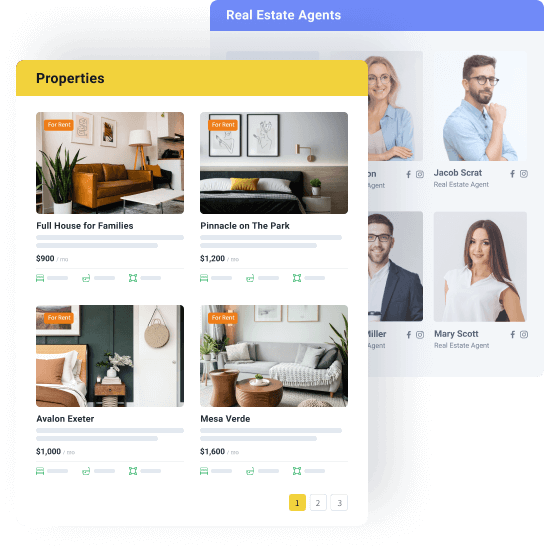 Advanced Filters & Search
Showcase search
results on the catalog page
Search the real estate ads from the home page and redirect to the property catalog.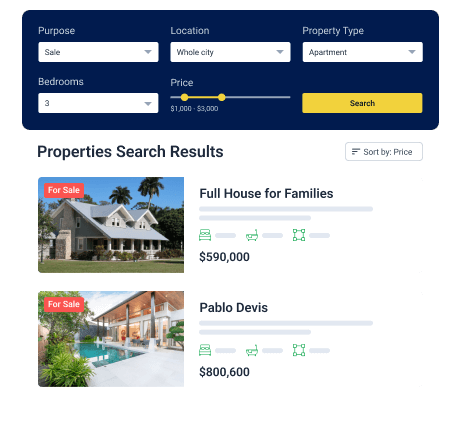 Perform

multi-level filtering
Find the top property ad by various parameters: purpose, location, property type, and amenities.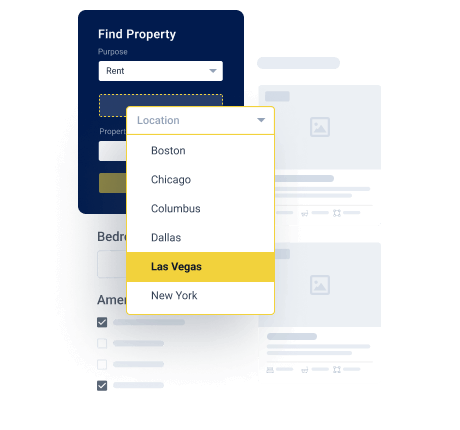 Output property
ads on the
Map Listing
Enable the Additional Providers feature to showcase real estate on the map. It will allow you to market rental property solutions more effectively.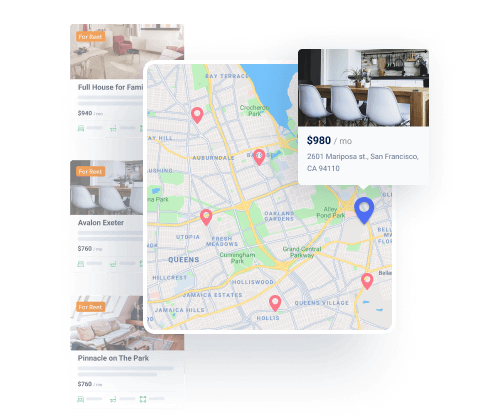 Profile Builder
Assign user roles and enable agents to place and edit their property ads.
Build account pages for agents
Output listed property on the single agent's page
Showcase Posted, Pending & Deleted ads
Add custom profile menu with settings and log out form
Use contact forms to establish onsite communication
Allow to submit new ads & edit the posted ones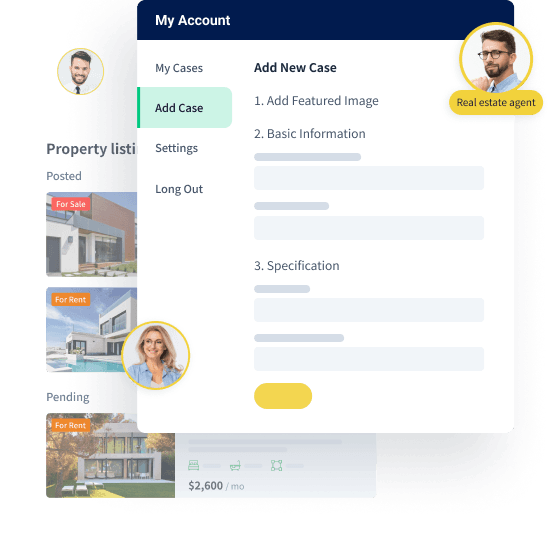 Dynamic Reviews
Dedicate a website section to reviews and encourage
clients to share their experiences.
Add a reviews section to the single agent page
Let users leave comments and reply to posted reviews
Add the ability to like/dislike other reviews
Output the likes/dislikes counter
Allow users to star-rate agents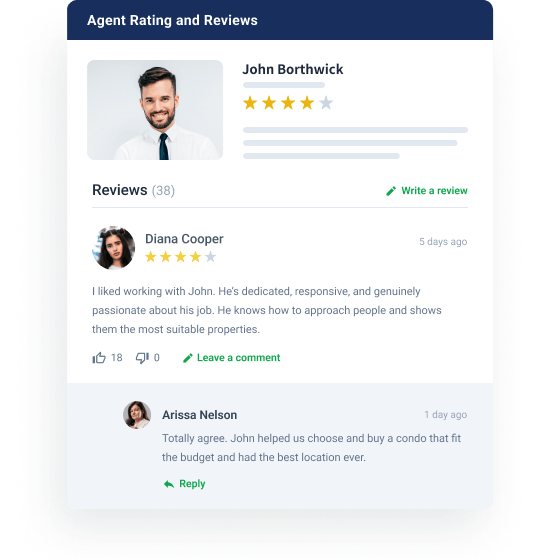 Real Estate Website Dynamic Features
Why Crocoblock

& Dynamic Templates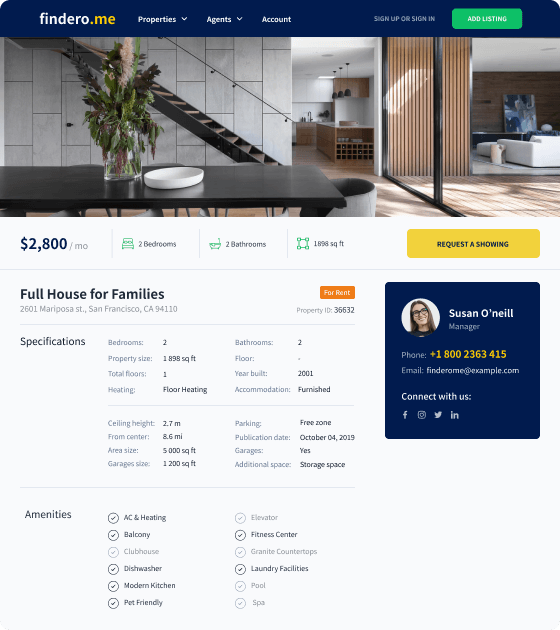 Excess plugins, skins, and pages you might need someday. This is not a Findero story. The template encapsulates the needful for this particular development project.
Less is always more when speaking about website easy setup and speed optimization. Forget about removing the unnecessary components. Findero is a lightweight dynamic template that is good to go as soon as you unpack Crocoblock.
Rigid template logic? It can't be about Crocoblock. Findero is fully customizable – you can change dynamic data and page structures, mix listing grids, edit user accounts, and add whatever you fancy. Feel free to experiment, the templates tolerate that.
This real estate website template is backed by JetPlugins' functionality. This means you get 18 Elementor add-ons, which make the right fit, have a holistic interface, and were created by one team.
A complex solution by Crocoblock lets you purchase niche-relevant features at once and for less. Filter plugins, menu plugin, visual effect add-ons, plugins for CPTs, and more are all stored in one place. If you seek to cut down unwanted expenses, Findero is the best value.
If you employ development products from different providers, it can be too energy-consuming to reach them all. Our team is readily available to show you the right way and troubleshoot. Feel welcome to hit us up, we are connected to every online messenger.
Choose Subscription
30 days money-back guarantee
For more details on the Subscription proceed to the Pricing page
Already Got Crocoblock All-Inclusive?
Install and activate the plugin
Follow Wizard's instructions