Build High
Performance Dynamic WordPress Sites
Reduce number of tools to get, display and structure data with
JetPlugins for Gutenberg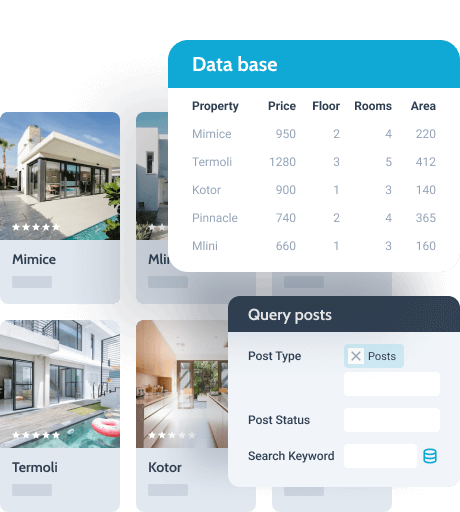 Level up your WordPress Website
with Only One Toolkit
Comprehensible multipurpose tool for stable work
Smooth management
of changes and customization tailored to website and business
Frontend UI/UX personalization adjustable to end users behavior
Expand Capability
of Work with Output Data
Customize content, layout and styles for each listing item
Layout

Styles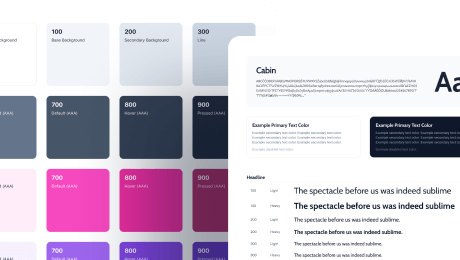 Content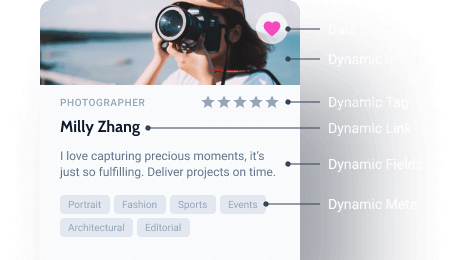 Define what content element to show or hide in listings, single pages, sections, columns, and widgets for users due to their roles, IDs, and login status.
Discover Dynamic Visibility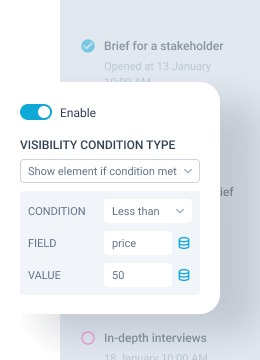 Use universal blocks to display
both static and dynamic content
in the needed format
Use both in a listing and when designing a single page
Output static and dynamic uniformly and avoid site overload
Apply blocks inside the native Query Loop
Work with native WordPress elements flawlessly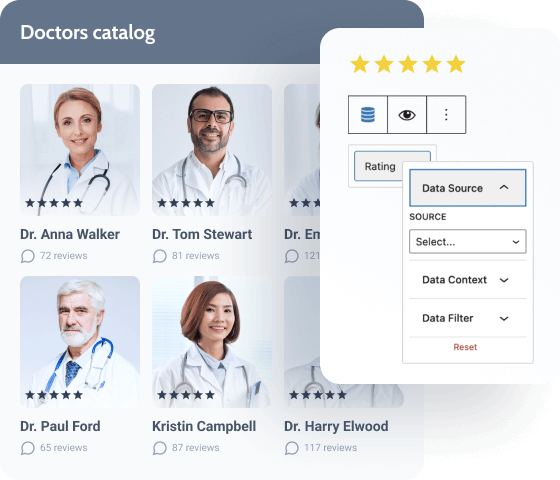 One Tool to Query Wide Variety of Data Types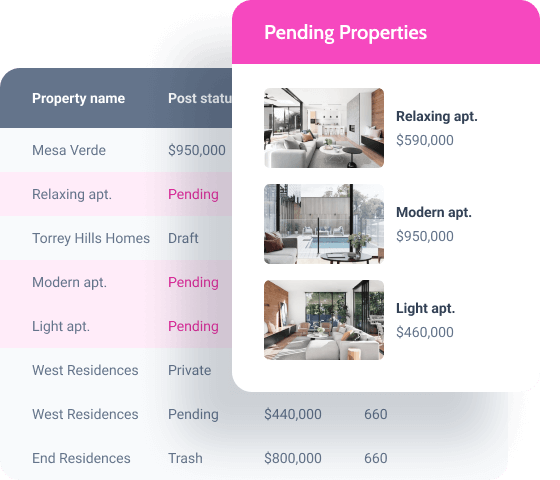 Juggle with data types and get unified result to deal with further
Standard posts, terms, and users
Data directly from any database tables
Comments, reviews, and feedback
Data from external sources via REST API
Special WooCommerce query type
Data from Repeater type meta fields
Discover Query Builder
Input Data & Elaborate Website Structure
A broad range of data types that you can create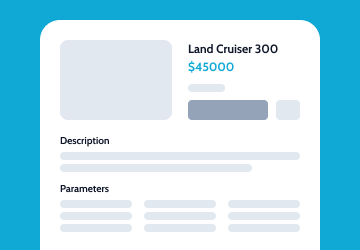 Create new and edit existing CPTs
Add and manage any type of content on the website in a flexible manner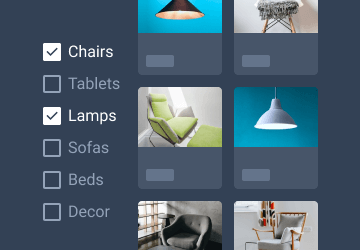 Create new and edit existing taxonomies
Make categories and terms to organize and structure the website content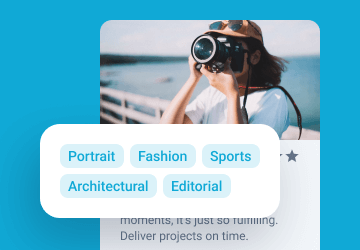 Insert meta fields for posts, terms, users
Add the field values to REST API answers without coding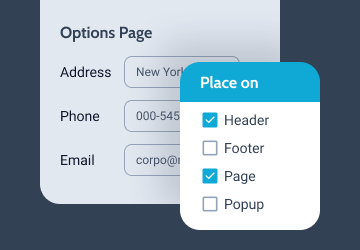 Apply global options pages
Create new options and use their interface to edit 3rd-party plugins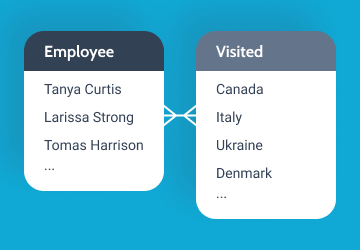 Configure relations of various levels
Along with usual CPTs, link together almost any content types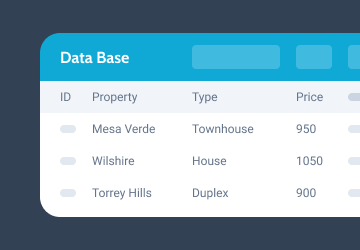 Build custom DB tables to store any data
These data are available in Query Builder, so you can output them via listings
Customize website structure with ThemeBuilder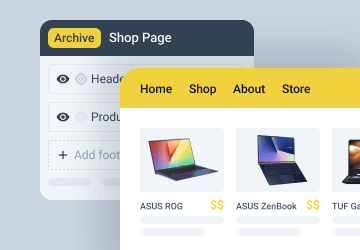 Single page templates for websites unified look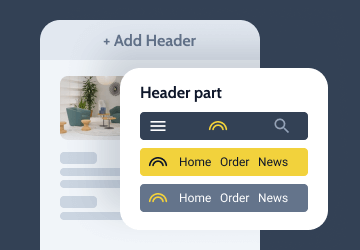 Custom headers and footers for different page types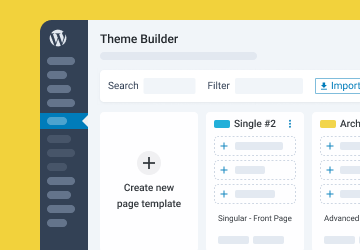 Clear dashboard to manage site parts and structure visually
More details about JetThemeCore
Improve Frontend UI and UX for Any Niche
Filter listing items in the way you need
Choose page reload option based on your criteria: no reload, instant reload, or combined one.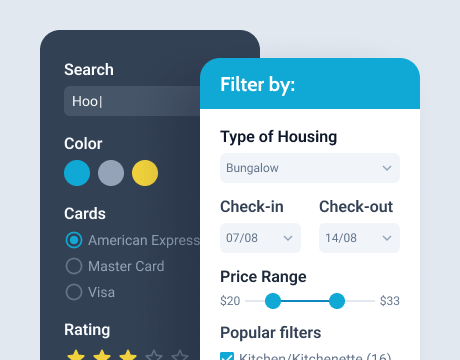 Use it when you don't need filtering with tons of parameters but just a smooth sitewide search and on-page operation.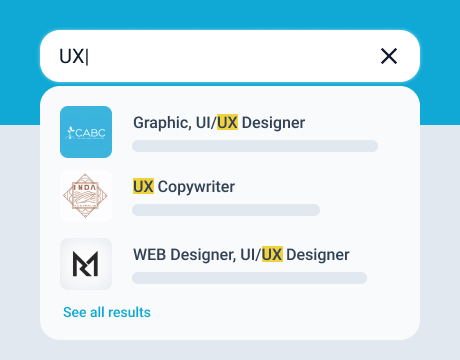 Popups to prompt a specific action
Pick one or combine several to specific marketing goals, display dynamic content, or give products quick view.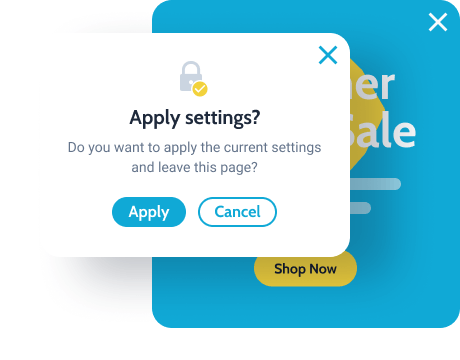 Mega Menu to navigate through lots of content
Specify desktop and mobile content and build different menu for various devices.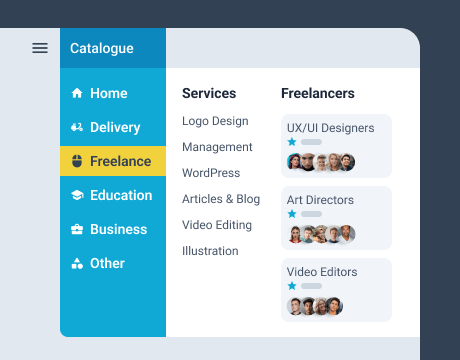 Useful forms to gather data from users
Compile an array of data you get from user via forms, hourly and daily bookings of goods and services.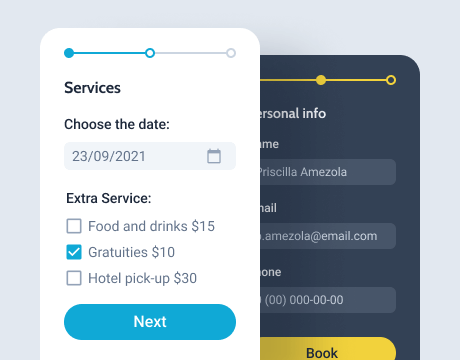 Additional Features
Design multifunctional private and public user accounts via Profile Builder
Create REST API endpoints to get any data from custom database tables (CCT)
Build Map Listing supporting Google Maps, Leaflet, and Mapbox
Get Gutenberg Kit with 20% OFF
to celebrate WordPress 20th anniversary
For 1 website
10 JetPlugins

1-year product updates

1-year of Zoom & Chat support
Checkout
For Unlimited websites
10 JetPlugins

1-year product updates

1-year of Zoom & Chat support
Checkout
See more plugins combinations in other subscriptions on the Pricing page
We knew you would ask that
You can upgrade automatically from any single plugin subscription. In case you have custom subscription, you need to address our Support Team.
You can upgrade automatically on All-Inclusive, Freelance Lifetime, and Lifetime.
In this case, you can return your money in the first 30 days after purchase.