Paging control can be hidden if you have a poor amount of posts. But practice says that most sites have a wide range of posts. When you use the Smart Posts List widget from JetBlog you can face an issue of posts variety without dividing into pages for the user's ease. To divide all posts you are able to add a paging control thus making it easier for users to view all the publications on site.
Setting up the Paging Control
Step 1 – Get your work started on opening Elementor Editor.
Step 2 – Simply proceed to the Content > Query and Controls block. Scroll to the end of the options list until you see the Show Paging Control toggle. Here you have to enable the settings.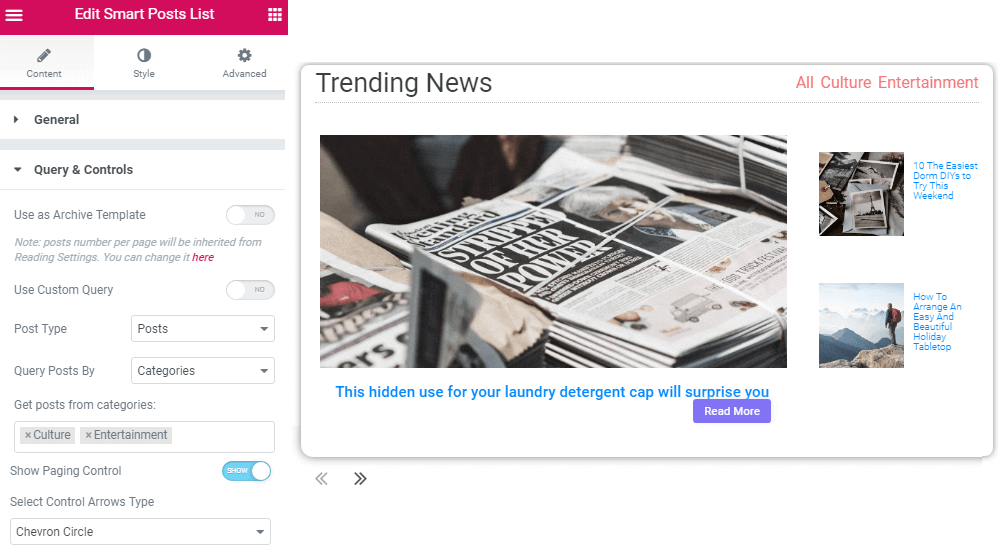 Step 3 – To make your design more juicy click on the Select Arrow Type option and choose the most likable one. See how it works by Updating the changes and proceed to the Preview.
If you have an Archive template
If you've created an Archive template, you are able to display posts with the different widgets, such as Post Navigation and Pagination ones.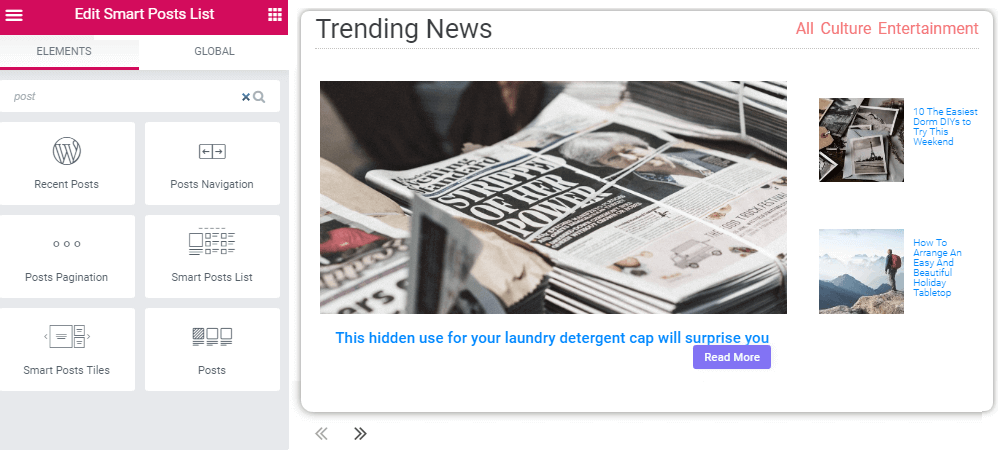 To read more about this, please, follow the link.
Here you are! Enjoy the work done by our team for you!