Blog page templates allow displaying the dynamic content on your pages. Once you've created a page template, you can apply it to a specific page or groups of pages without spending the time applying the needed layout for each page separately.
If you have a lot of blog posts in the template you can add navigation functionality to simplify viewing the posts with JetBlog plugin.
Adding the pagination/navigation arrows
Step 1 — At first, you need to create a page template. In order to create a template, open the WordPress Dashboard and proceed to the Crocoblock > My Library directory in case you're using Crocoblock.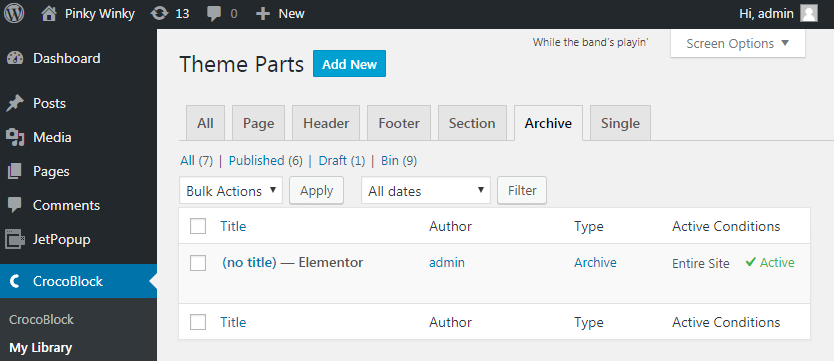 If you don't use Crocoblock, you can also add a template via Elementor > My templates directory.
Step 2 — Click the Add New button and select the Archive template type from the Select type dropdown.
Step 3 — After that, provide a template with the title and click Create Template button.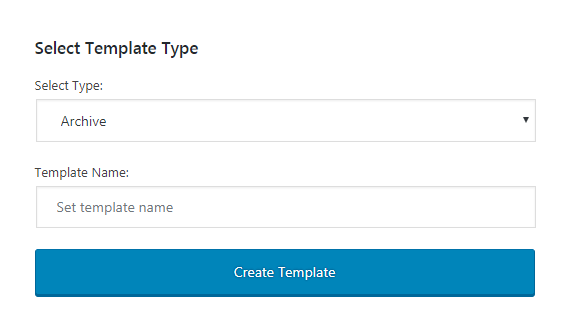 Step 4 — Afterward, you will be redirected to Elementor editor.
Step 5 — Find the Posts (or Smart Posts List) widget and drop it to the page's canvas.
Step 6 — Open the General block and enable the Is archive template option.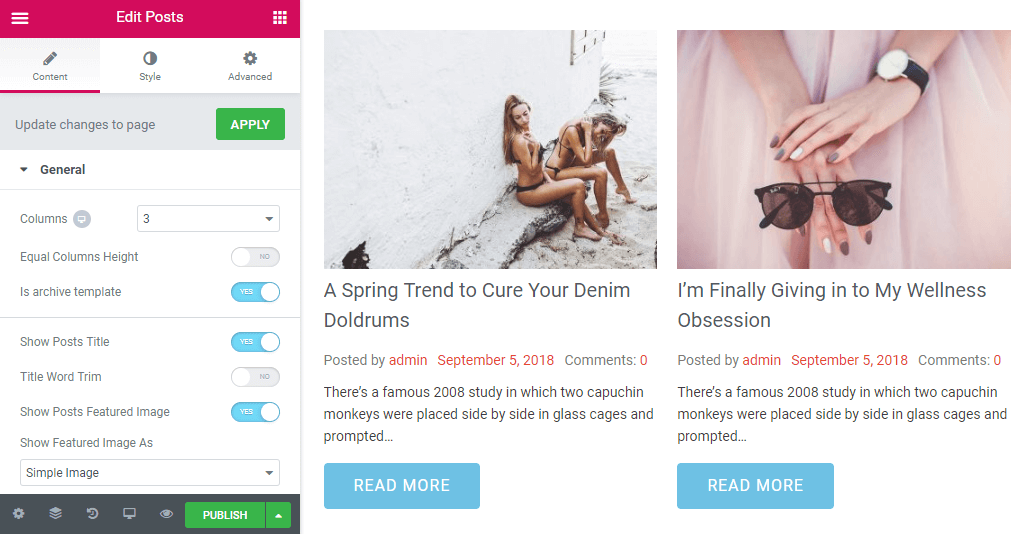 Step 7 — Then, drag and drop Posts Pagination widget just under the Posts widget.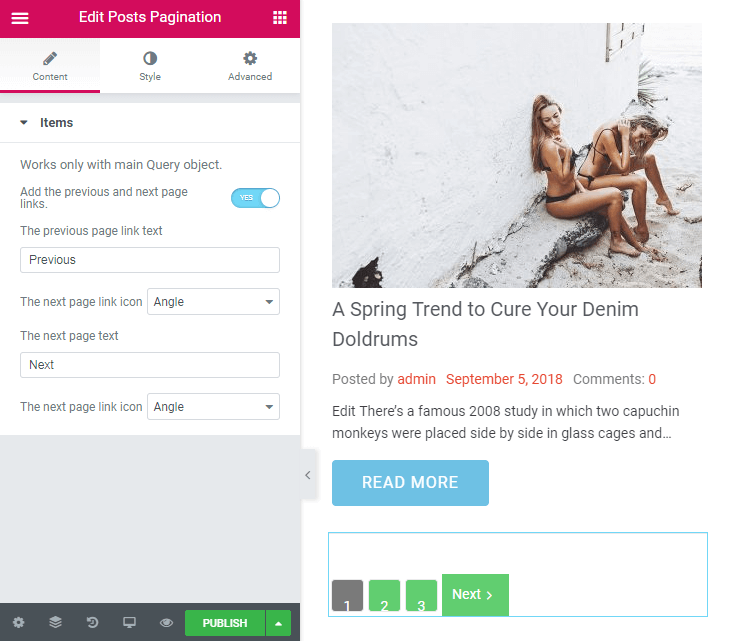 Step 8 — Another important step is to apply this archive template to be used for the entire site. You can do it in the Archive Settings block which is located in the bottom left corner of the page.
Step 9 — Proceed to Conditions and set the Entire site conditions to replace the default Blog page with the newly created template.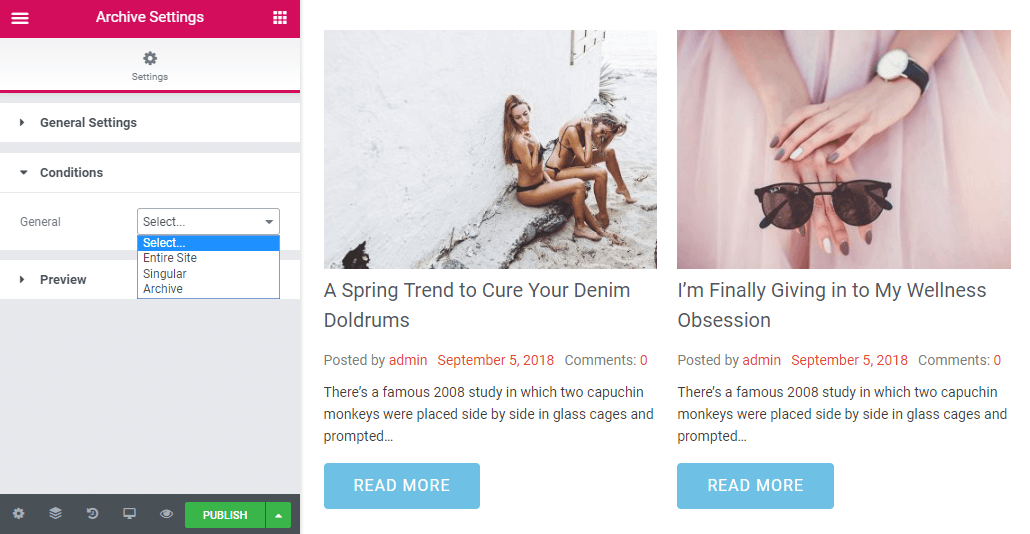 Step 10 — Finally, click the Publish button to save the progress.
Now you know how to add pagination to the page with JetBlog plugin. After these steps are done you can easily use this template as a Blog page archive.