The custom callback option is used as a part of meta field settings. We described it with mentioning all the details in this article.
In this tutorial, we turn our attention directly to the custom callback option.
Custom Fields settings
Step 1 – So, open your canvas with dropped Smart Posts list or Posts Tiles widgets.
Step 2 – Click to the Content > Custom Fields tab. Here you should fill in the necessary options.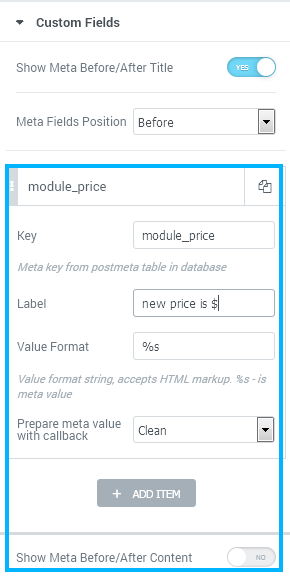 Step 3 – The most important option here is the custom callback. It is used to identify the type of the selected content in the markup language. You should pick the most suitable one.
Step 4 – If you have several data items from the meta field, you have to add separately any other new one.
Great job! Now you know how to add the custom callback to pull the date from the meta field!