Navigation element is a tool that divides content into several equal parts, available when one clicks Next or Previous buttons, making it easier for the visitor to process it and navigate through it by just going from page to page. When you're working on creating an Archive template, you can easily showcase the posts displayed with JetBlog Smart Posts List or Smart Posts Tiles widgets. But what about adding navigation arrows?
With the help of JetThemeCore and JetBlog, you can create an archive template and use JetBlog to enrich it with the latest publications, and then add the navigation using Posts Navigation widget.
Applying the navigation element
Step 1 – Open the WordPress Dashboard and proceed to the Crocoblock > My Library.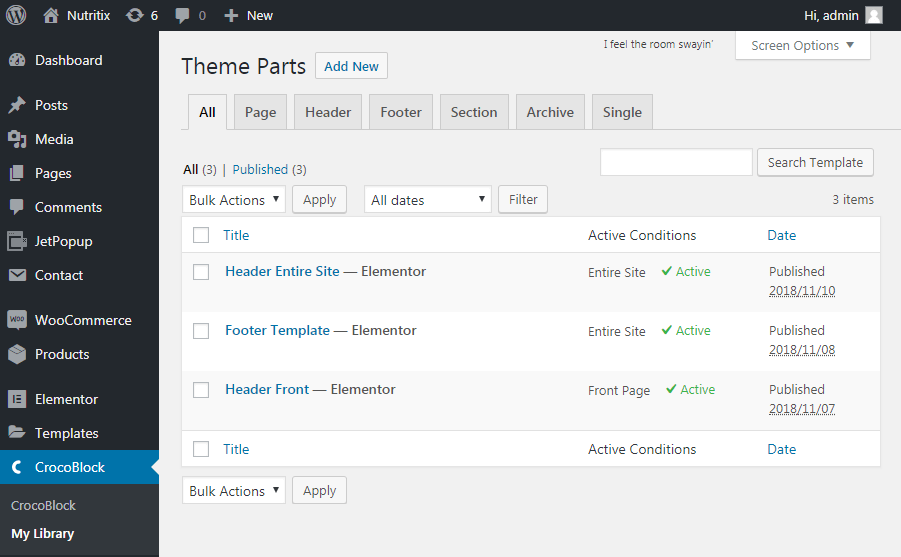 Step 2 – Click the Add New button, select the Archive template from the Select type dropdown.
Step 3 – Provide a template with the title and click the Create Template button.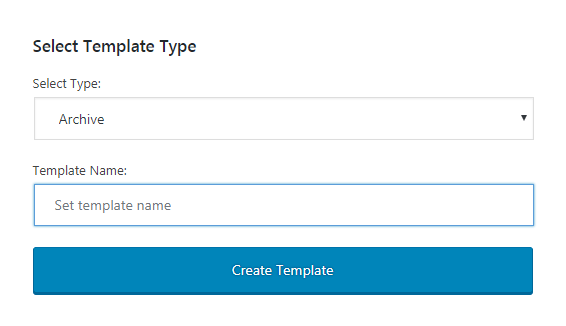 Step 4 – After that Elementor editor will open automatically.
Step 5 – Find Smart Posts List (or Smart Posts Tiles) widget and drop it into a new section.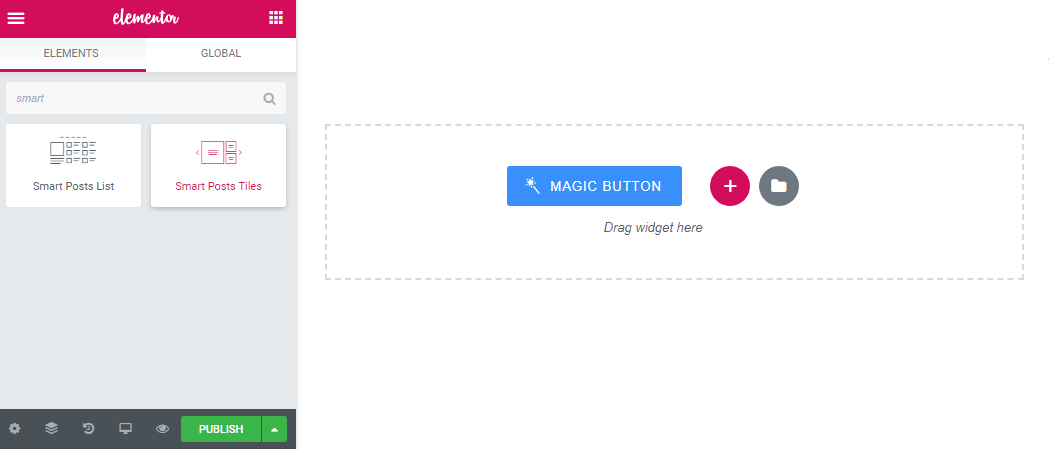 Step 6 – Move on to the Content > Query & Controls tab and enable the Use as Archive Template option.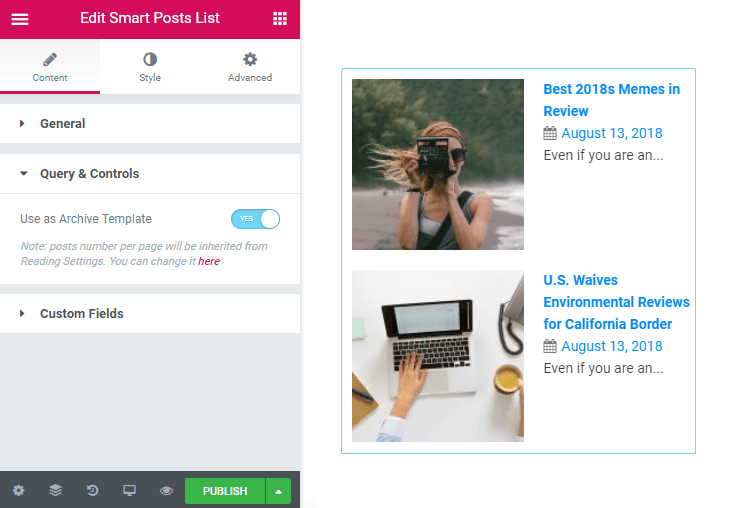 In case you are using Smart Posts Tiles widget turn this option on.
Step 7 – Afterward, you can use either Posts Navigation or Pagination widgets (or maybe the two of them?). Just drop one of them under the Smart Posts List widget and click the Publish button.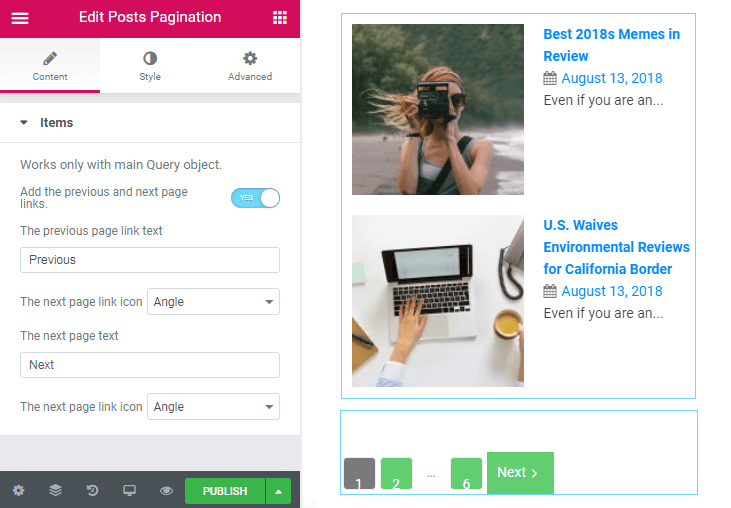 Please pay attention that there is one more option which you have to apply to your archive template in order to make it active on the website.
Step 7 – Click the Settings on the left of the Update button and select the needed condition from the General dropdown.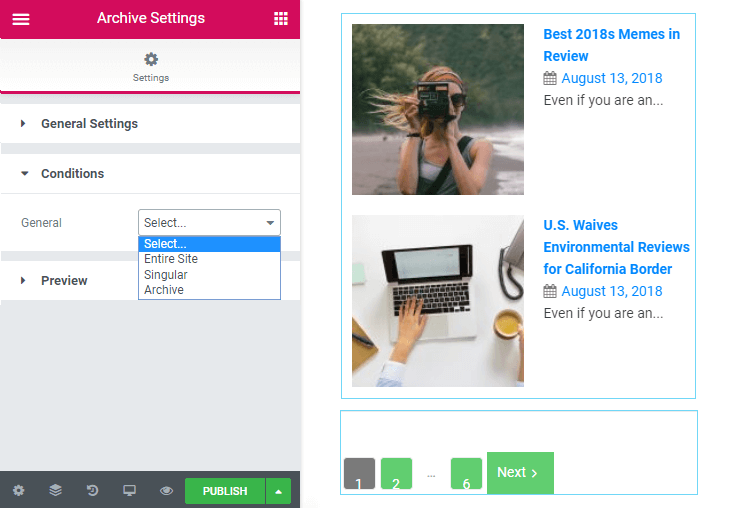 That's pretty much it! Feel free to enjoy your brand new Archive template with the latest publications with pagination or navigation elements set in place!