As you might know, JetProductGallery is a great plugin for showcasing WooCommerce Products. Generally, it provides a toolkit for creating attractive layouts.
From this tutorial, you will learn how to create a horizontal product images slider. So, let's start!
Creating a horizontal product images slider with JetProductGallery
Step 1 — First of all, open in Elementor the template to which you want to add the Gallery Slider widget.
Step 2 — Afterward, find Gallery Slider widget in the Elements panel and drag it to a suitable location.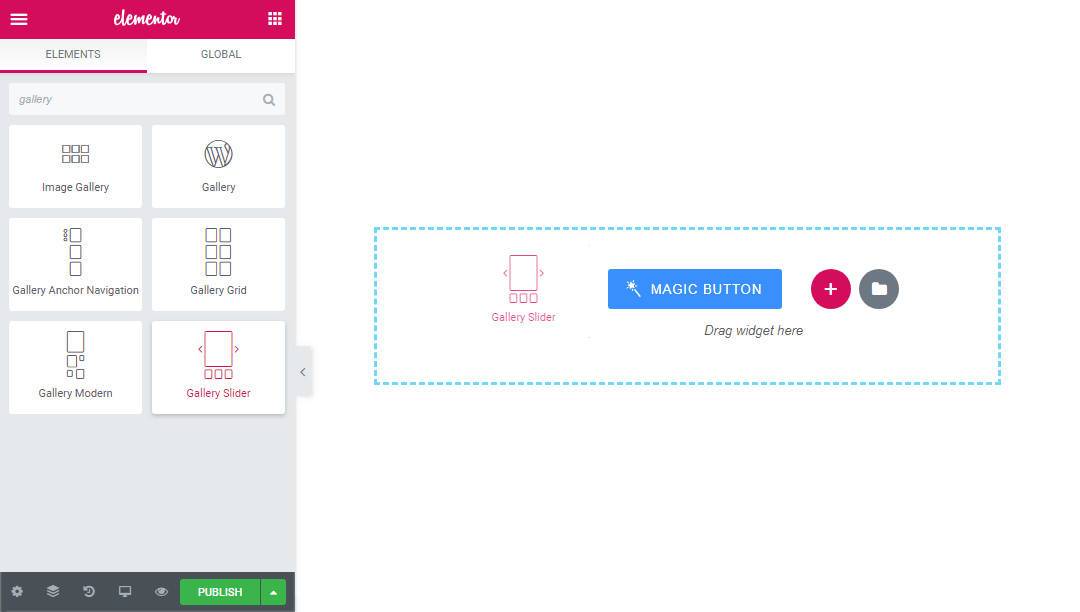 Step 3 — Then, on the left sidebar, you'll see General Settings section in which you have to input a Product ID. To do that, you need to navigate to your Products list, select a certain product, copy its ID number and paste it to this field.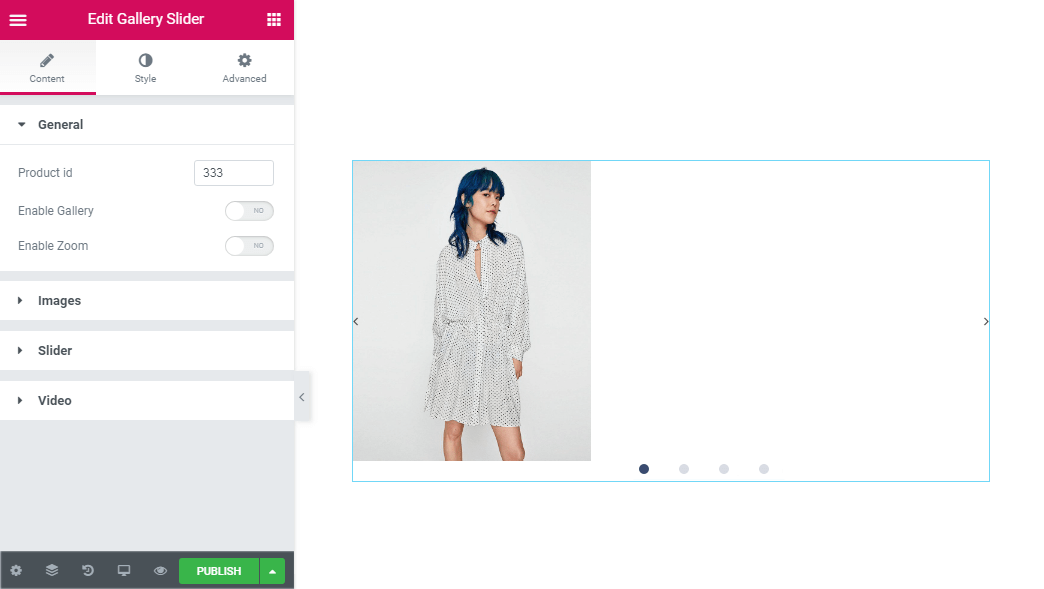 Step 4 — In order to create a horizontal images slider, you should navigate to Slider block and in the Pagination subblock, you will see Direction option. Here you can select a Horizontal type of the slider.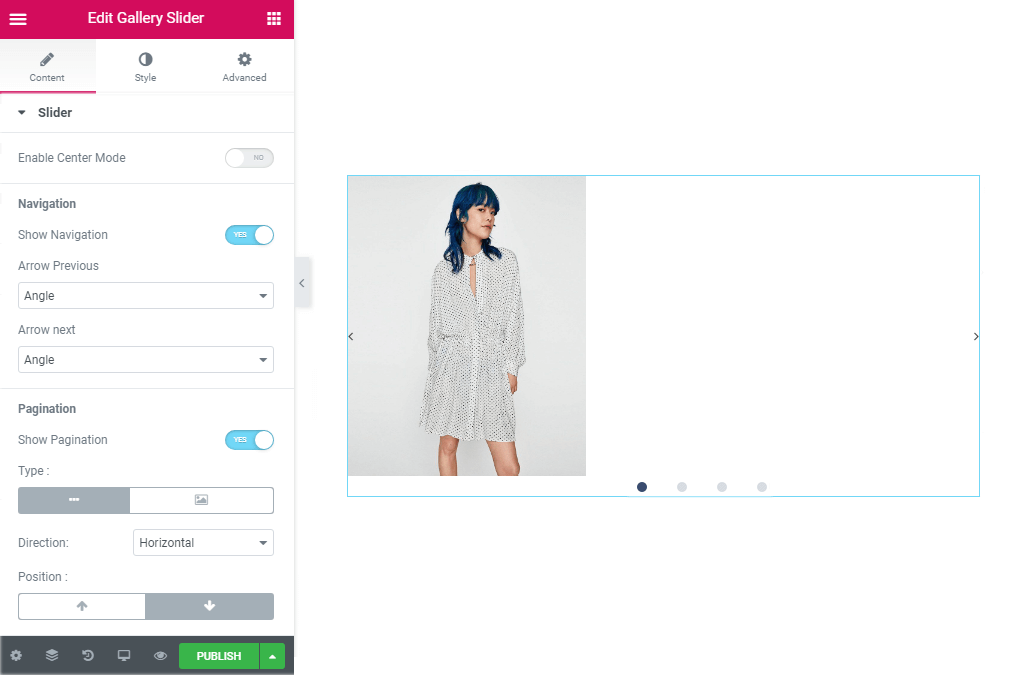 By adding some style settings you can make your product slider ever more attractive.
Step 5 — When you're done with all customizations, click Publish button and view the results.
Now you know how to create a horizontal product images slider with the help of the JetProductGallery plugin.