It is very important to achieve comfortable navigation on a site. Organizing an easy-to-follow menu for a website is very beneficial for a user because he can proceed to any page from one place. You should create the menu in order to organize your content and help your visitors navigate through the site.
The goal of this tutorial is to teach you how to create a Menu using the WordPress Dashboard.
Creating a new menu
Step 1 — Firstly, log in to your WordPress Dashboard.
Step 2 — Then, navigate to the Appearance > Menus block.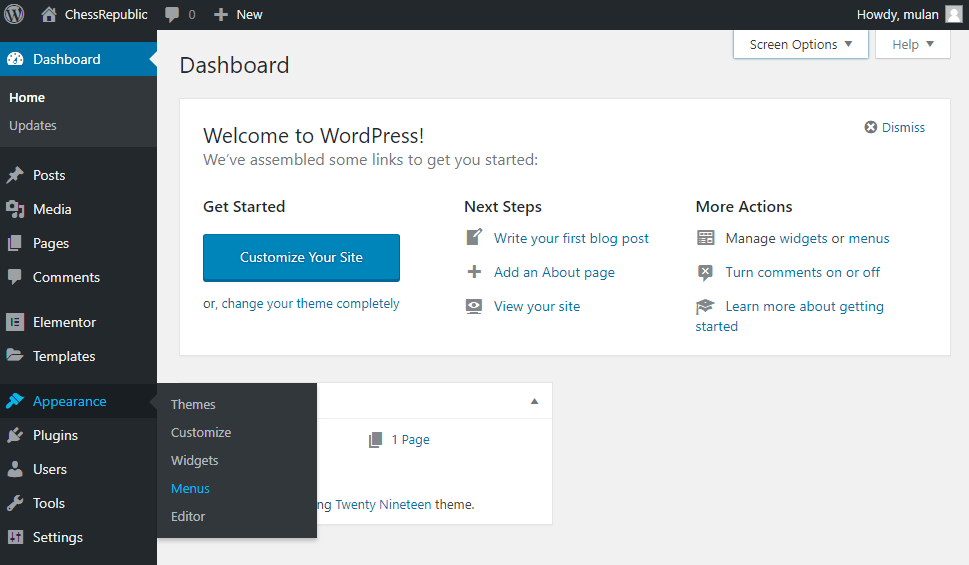 Step 3 — Click the Create a New Menu option.
Step 4 — After that, fill in the Menu Name field and click the Create Menu button.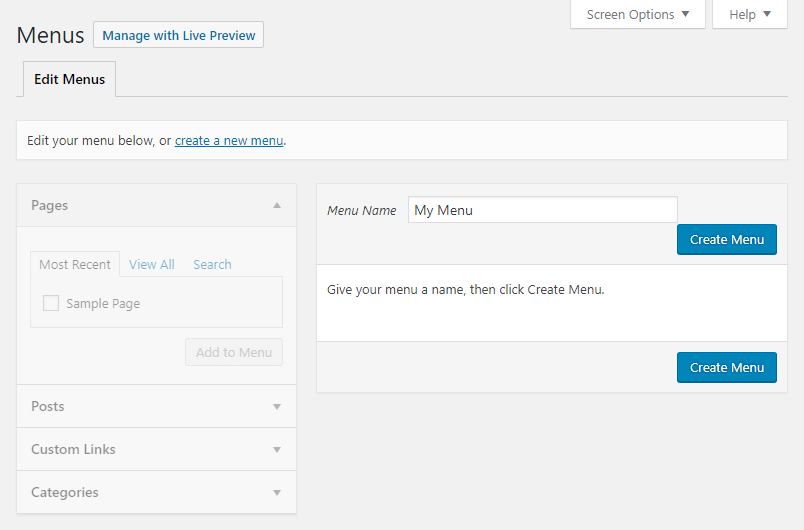 Step 5 — Open the dropdown on the left sidebar to reveal the lists of items (pages, posts, custom links, etc.) which you can add to your new menu.
Step 6 — Tick the needed items and click the Add to Menu button in order to add them to your menu.
Step 7 — Determine the location of the new menu in the Menu Settings section and click the Save Menu button.
As a result, your menu is ready. Use an appropriate widget to showcase it on the page, style it up and enjoy the results!