Before we start creating additional taxonomies with JetEngine plugin, let's explore what is the core of the taxonomy and why we should use it.
Basically, the aim of creating taxonomies for the posts is sorting and categorizing posts in special terms. So, if you have some posts and have decided to group them in one topic, and these posts have common features – you can create a taxonomy that will unite these posts.
Adding a taxonomy with JetEngine
Step 1 — Navigate to the JetEngine > Taxonomies on your WordPress Dashboard.
Step 2 — You'll see the Custom Taxonomy List screen where you should click Add New button.
Step 3 — Fill in the fields dedicated to the title, slug of the taxonomy. Specify for which post type you want it to be set. Edit labels, toggle to "YES" the needed settings.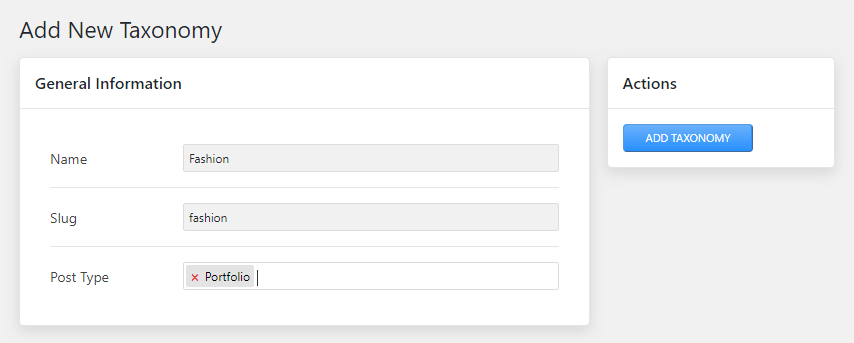 Step 4 — Make sure to enable Show in Rest API option to ensure that the terms will be available to set from the Gutenberg editor interface.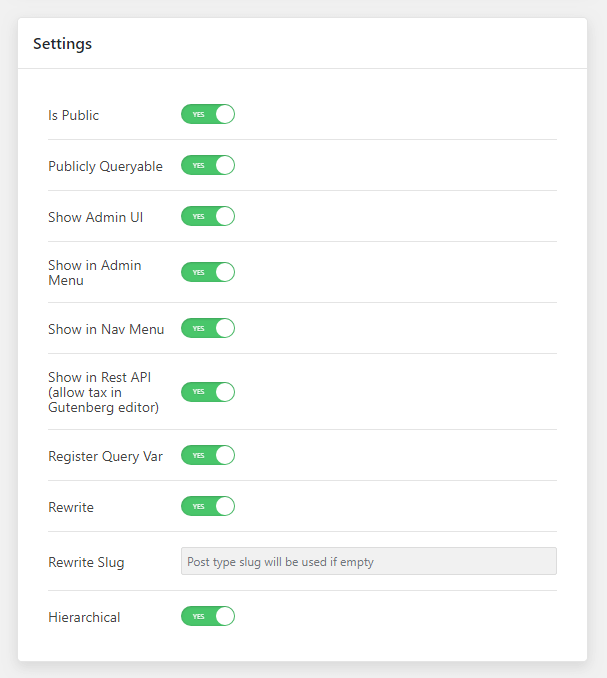 Step 5 — Toggle to "Yes" Hierarchical option to make sure you can add the parent and child terms. In case you won't toggle this option, the terms won't have a hierarchy and will be resembling the default tags.
Step 6 —Then, you can add meta fields. Click the New Meta Field option and type the additional info which will be displayed in the taxonomy. You have an opportunity to add as many extra meta fields as you need.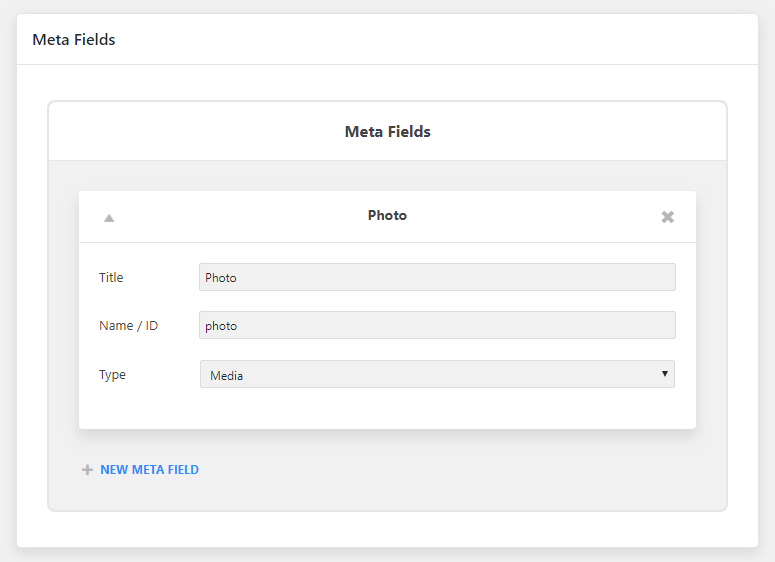 Step 7 — After everything is done, click Add Taxonomy button.
Step 8 — Now you can click on the custom post on your WordPress Dashboard and create a new taxonomy to set the custom terms for the posts you've got.
Adding terms to the taxonomy
There are 2 ways to add items to the taxonomy: manually or via the default post editor. Let's explore all of them.
Step 1 — Navigate to your custom post type (in my case it's Portfolio) and click on the taxonomy title.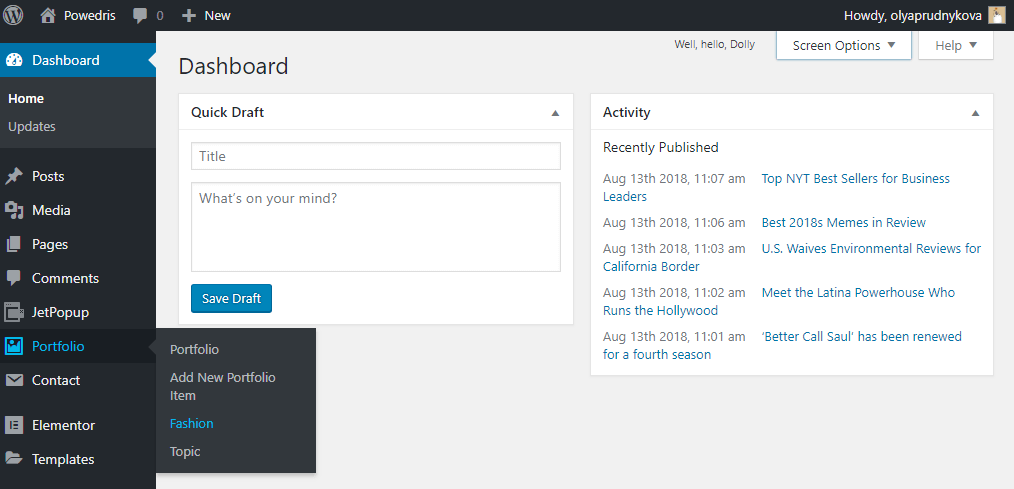 Here you can see a screen where you can manually add the items to the taxonomy. Set the name, slug, select the parent term if needed, and type in the description. Also, you will see the meta fields which you have added.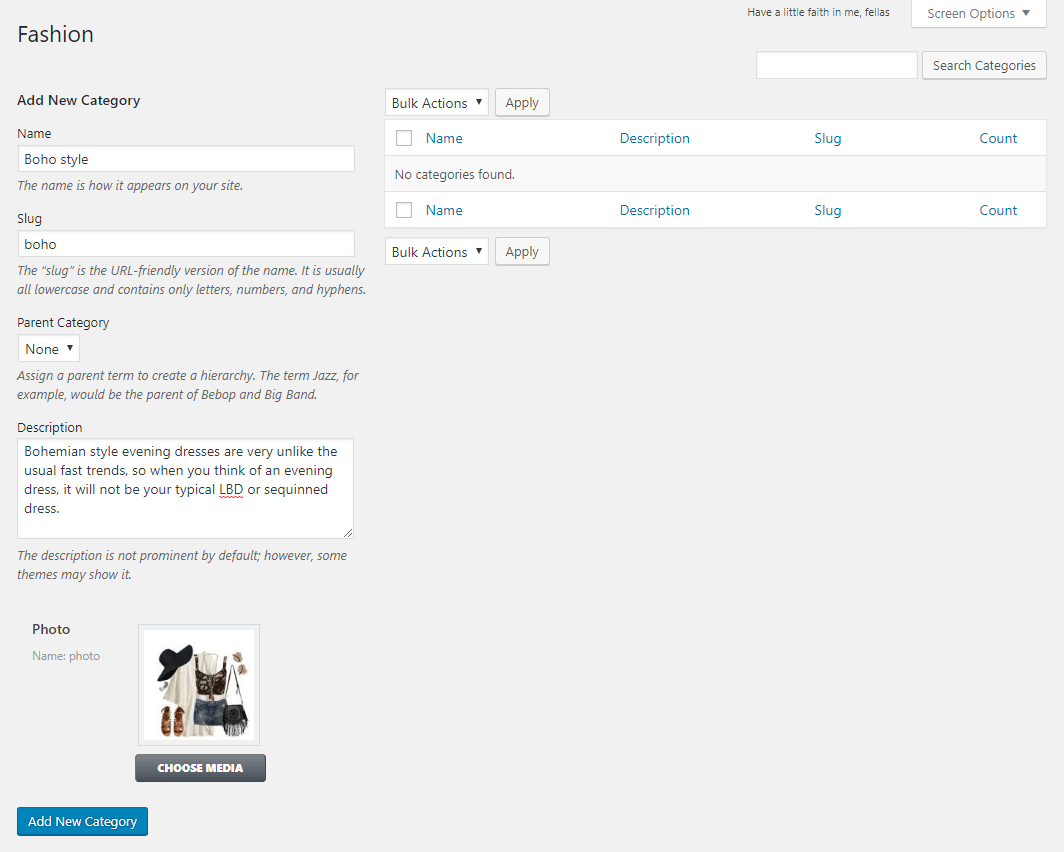 Step 2 — Click Add New Category/Term when everything is complete.
Step 3 — Repeat previous steps in order to add more terms to the taxonomy.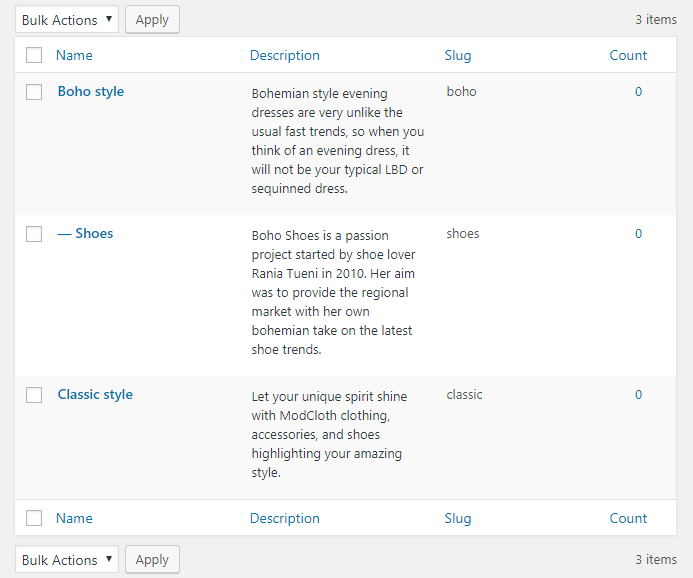 Step 4 — Now you can navigate to the list of the posts of your custom post type and open one of them. Here, on the right, there is a box where you can specify a new term. You can see the terms you have created manually, but also here you can click Add New Category and build a tree of terms.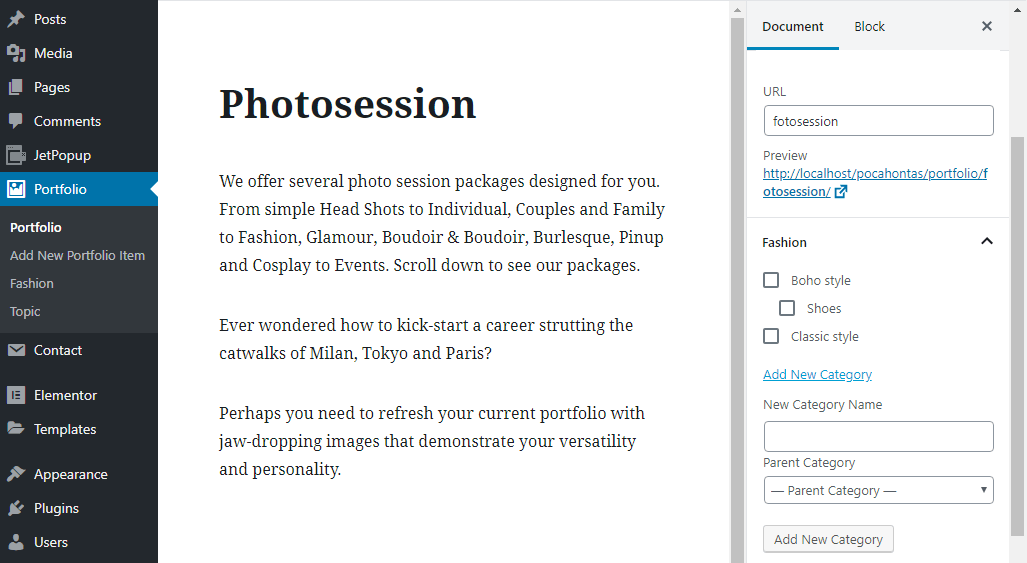 Step 3 — Click Update to save the changes.