In case you want to increase the loading speed of your WordPress website, the best option is to disable some unused widgets. Also, at any time, you can enable the needed JetProductGallery widgets, which will be available in Elementor and Gutenberg editors.
Enabling and disabling JetProductGallery widgets
1 Step — Enable needed widgets
In the WP Dashboard, go to Crocoblock > JetPlugins Settings > JetWooProductGallery > Widgets section, and there you will see the Available Widgets block with Gallery Anchor Navigation, Gallery Grid, Gallery Modern, and Gallery Slider widgets.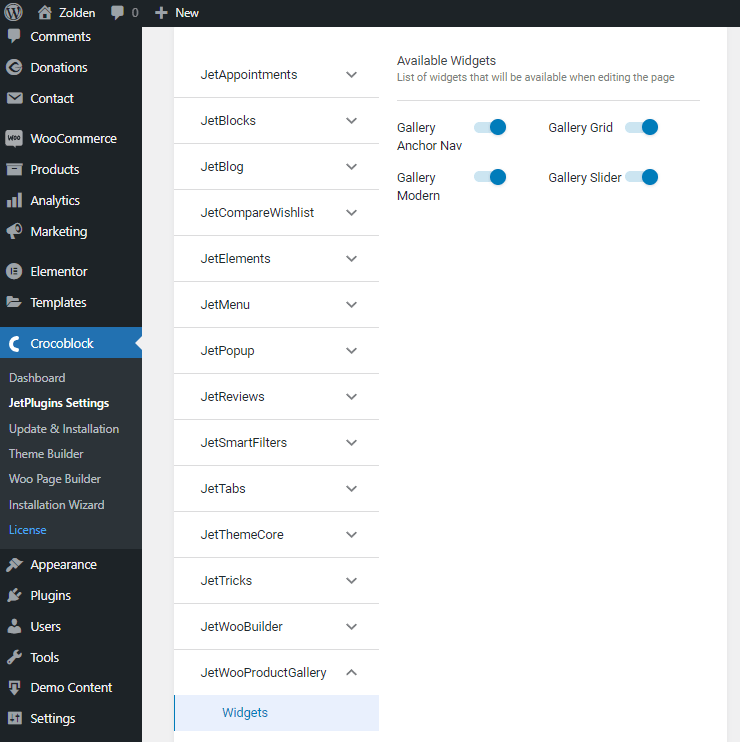 2 Step — Tick widgets in the Elementor or Gutenberg panel
Tick the appropriate widgets, and they will appear in the Elementor panel.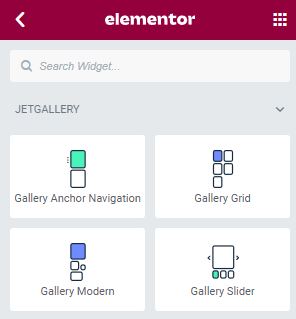 That is how they will look in the Gutenberg editor.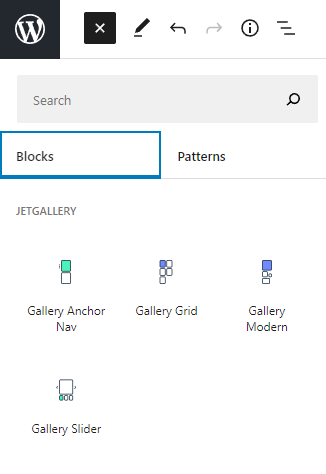 3 Step — Disable JetProductGallery widgets
If you want to disable any JetProductGallery widget, remove the check near it. The setting will be saved automatically.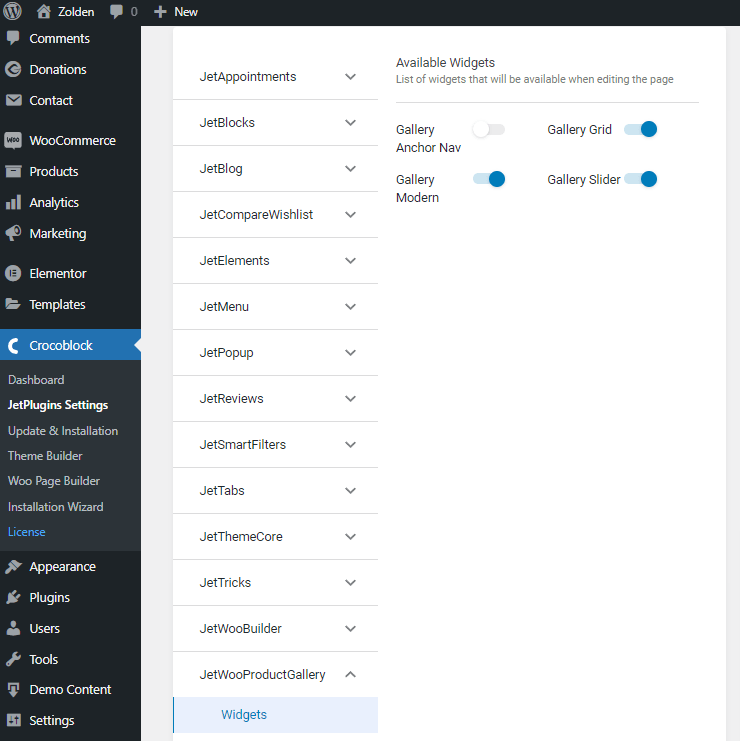 That's all. You know now how to enable and disable JetProductGallery widgets.