This tutorial will give you basic instructions on how to reinstall Jet Plugins manually. It might happen that a plugin stops working properly due to some changes that were made, or in case there were compatibility errors preventing you from using the Dashboard to delete and install the plugin anew.
This particular tutorial explains how to reinstall the Jet Plugins on Bluehost server. Just follow the detailed instructions below to cope with an old plugin's version you need to replace!
Let's explore how to reinstall Jet Plugins
1 Step — Firstly, log into your Crocoblock account and proceed to the Downloads section. From a list of plugins select the one you want to reinstall. Click the Download button to download it on your hard drive.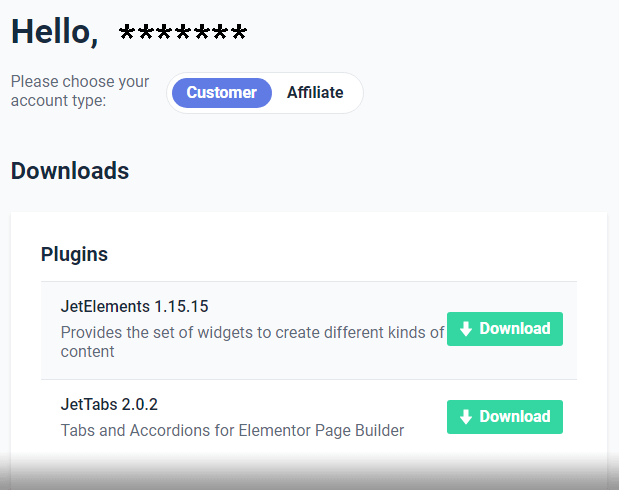 2 Step — Then, open your server user's cPanel (e.g., on Bluehost) and scroll down to the Files section. Click the File Manager to go to the directory, where the installed Jet Plugins are kept.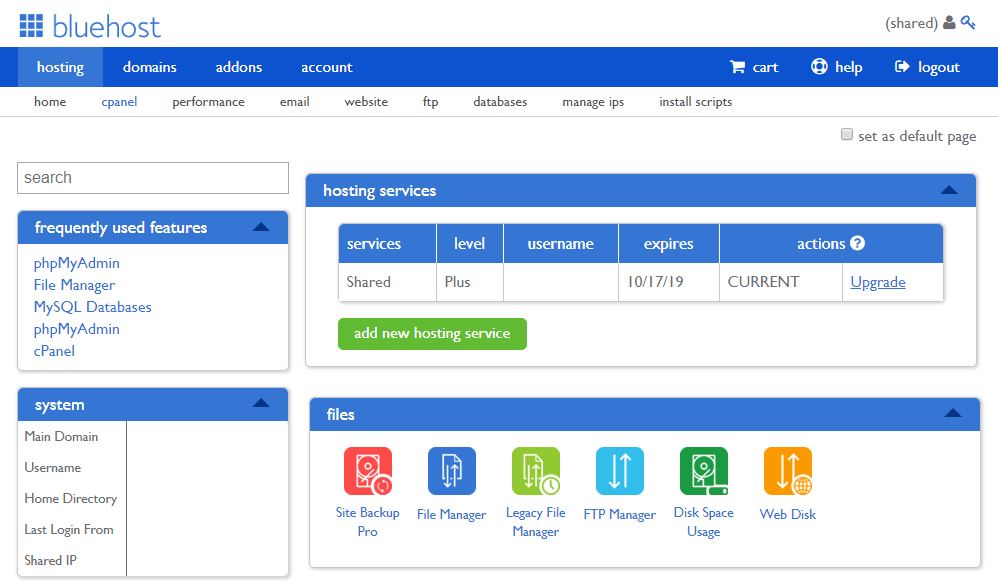 3 Step — Browse wp-content > plugins and select the plugin you want to reinstall. Delete the folder, which contains this particular plugin. Thus this old plugin will be removed from your WordPress site.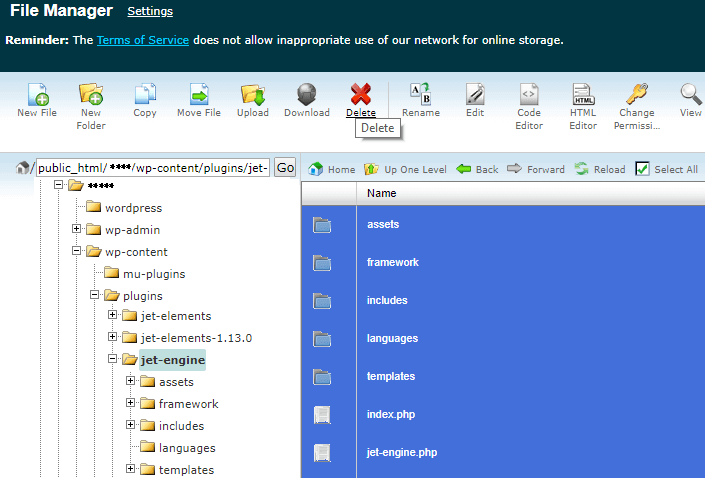 4 Step — Here in the File Manager, you can see a toolbar on the top. Click the Upload button to upload an archive with the latest version of this plugin to the wp-content/plugins directory.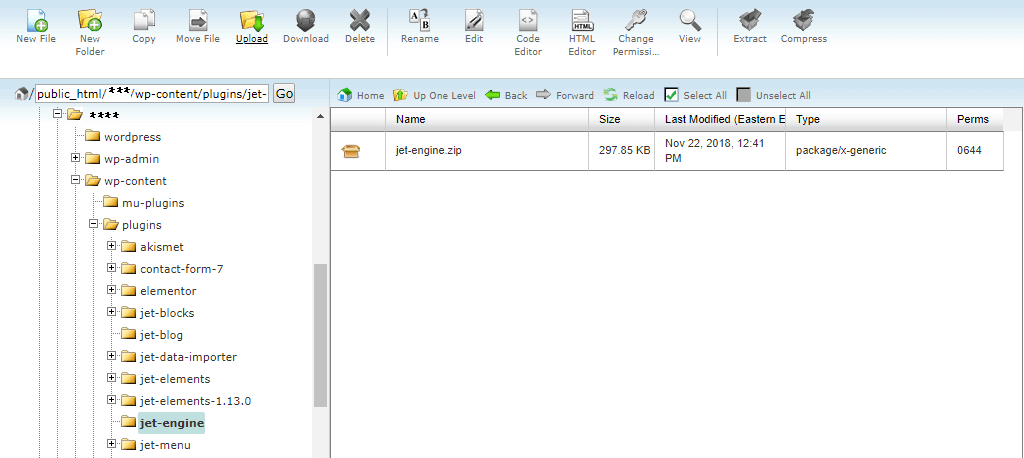 5 Step — After the uploading finished, you will see a progress bar in the bottom-right corner informing you about it.
6 Step — Next, you have to extract the archive files. To do so, click the Extract button in the toolbar on the top.

7 Step — Now if you go to the Plugins section in your WordPress Dashboard, you will notice, that the latest version of the plugin has been installed and needs to be activated. Click Activate in order to make it work.

Now you know how to reinstall Jet Plugins in case you need to do it manually.