From this tutorial, you will learn how to update Jet plugins from Crocoblock Dashboard with the aim of staying up-to-date. Notice, that you are meant to have JetThemeCore plugin installed in order to have access to the Crocoblock block in the WordPress Dashboard!
Updating Jet plugins in Crocoblock Dashboard
Step 1 — Navigate to the WordPress Dashboard sidebar on the left. Then, click the Crocoblock sub menu to continue.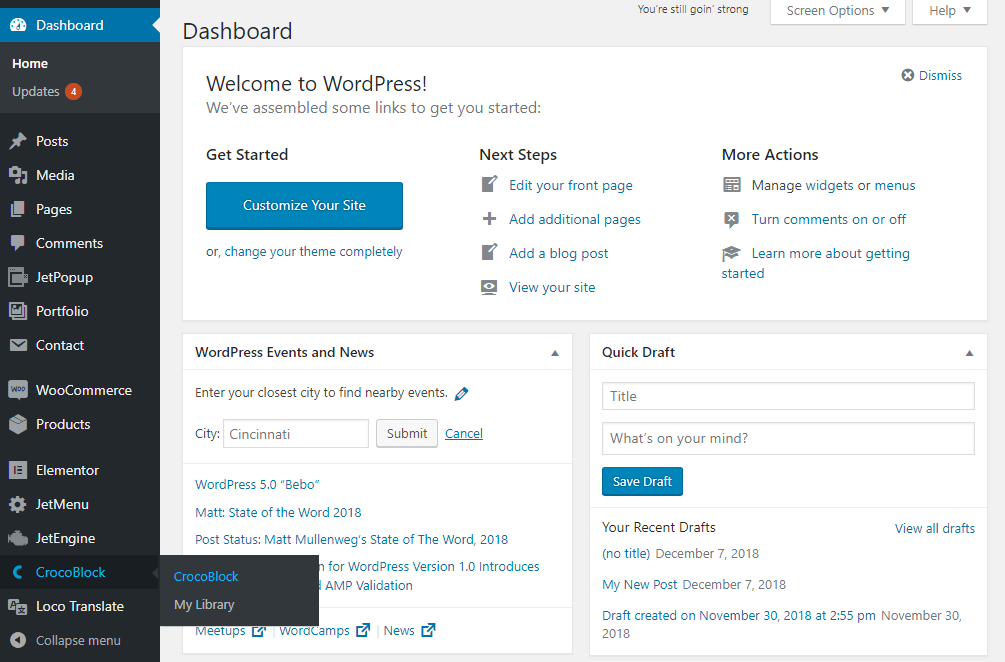 Step 2 — Here you have access to the tabs which allow you to manage the License, Plugins, Theme, Skins, Settings, and provide you with User Guide options. Click the Plugins block to move on to the list of Jet plugins.
Step 3 — Click the Check for Updates button to let Crocoblock Dashboard sync the information and check if there are any updates available.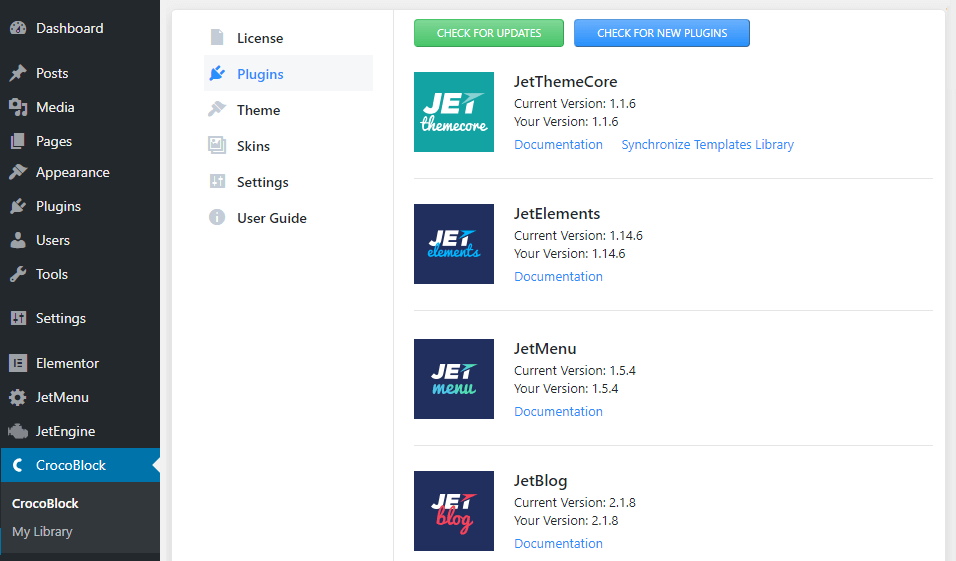 Step 4 — If there are any new plugin versions, you will find the Update button under the plugin that can be updated. Click the Update option to use the latest version of the Jet plugin.
That's pretty much it. Enjoy the work done by our team for you!