The WooCommerce Best Sellers widget will come in handy if you want to showcase the best-selling products on pages built with Elementor. With this widget, you can show the most sold products on your website and arrange them in columns just in a few clicks.
From this tutorial, you will learn how to display best-sellers products on your website with the help of the WooCommerce Best Sellers widget.
Adding a WooCommerce Best Sellers widget
Step 1 — Firstly, open the needed page and click on the Edit with Elementor button to start.
Step 2 — Secondly, find the WooCommerce Best Sellers widget and drag it to the section where you want to place it.

Step 3 — After that, you'll see products that are rated as "best-sellers" on your page. Then, in the Content Settings block, you're able to select the number of Products per page and set the number of Columns from one to six.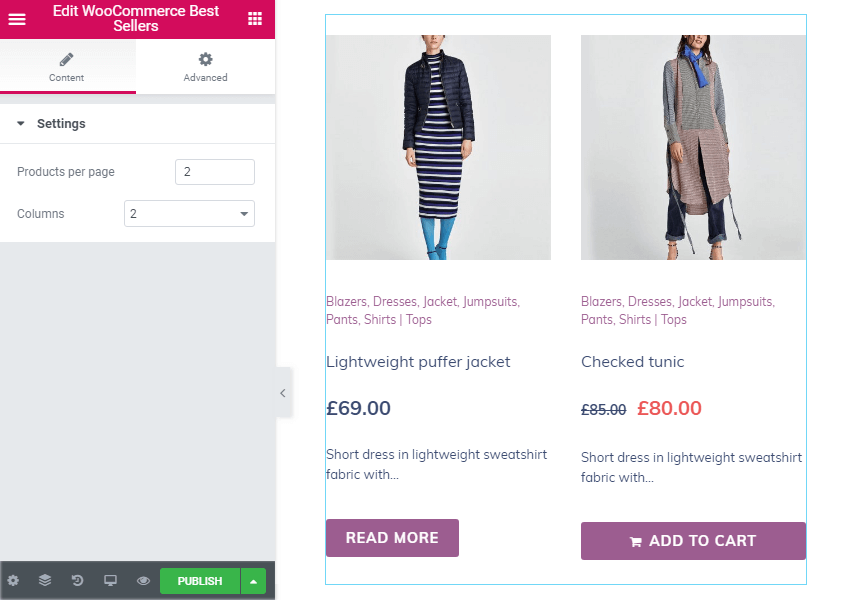 Step 4 — When you're done with the settings click on the Publish button and preview the results.
Actually, these easy steps are all you have to do to add the best-selling products to your website. Hope this tutorial was useful.