Discover the ways to set and customize forms with JetEngine plugin. It lets create some kind of communication with the website visitors and allows them to submit any type of request.
Let's go through this overview to a better understanding of what options you will have within JetEngine Forms.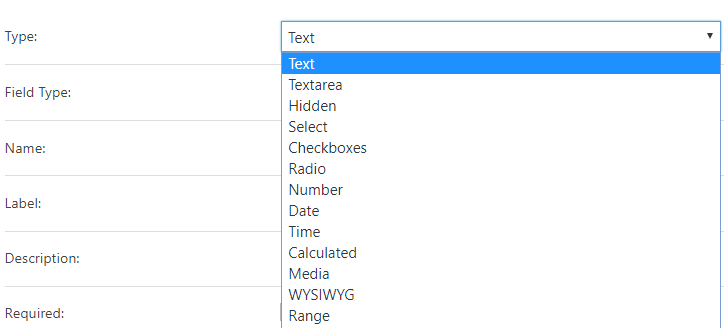 Forms field types
Text
Text is the simplest type with the help of which you can create a field for Email, User Name, Surname, etc.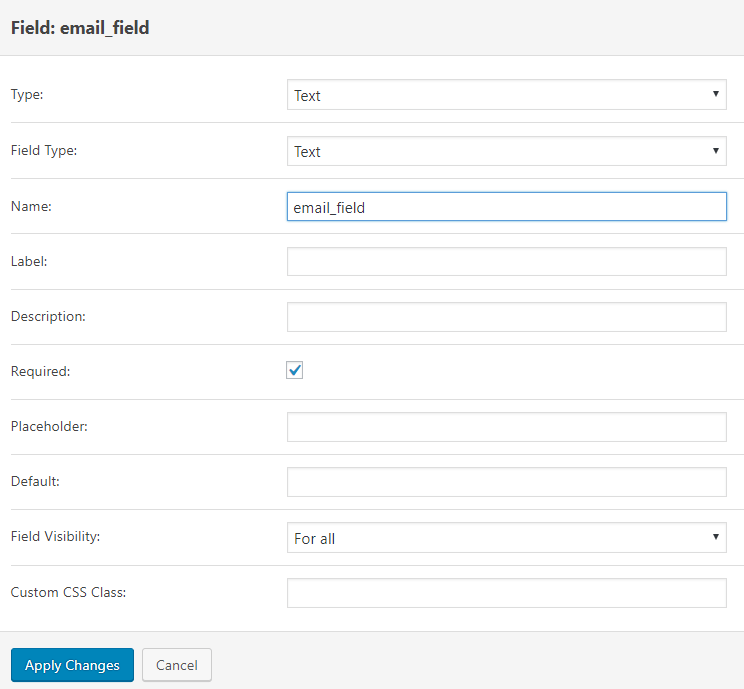 Textarea
Set this field for people to add an additional comment to the request or just to clarify some special wishes. HTML tag textarea defines multi — lining text field. The number of symbols, that is possible to display, is unlimited and the entered text will be showcasing by a monospaced font.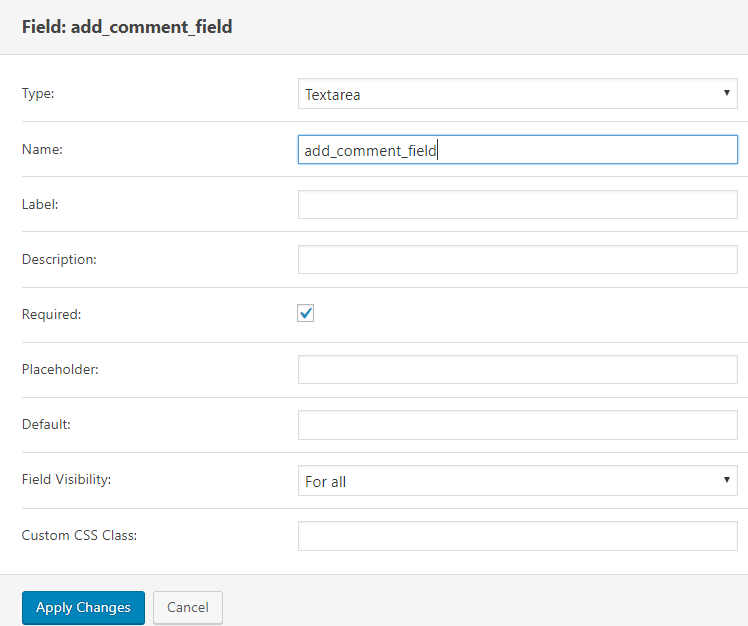 Hidden
This field will not be visible on the Front-End but in the Dashboard, it is possible to add some value and use for example in the Calculated Formula.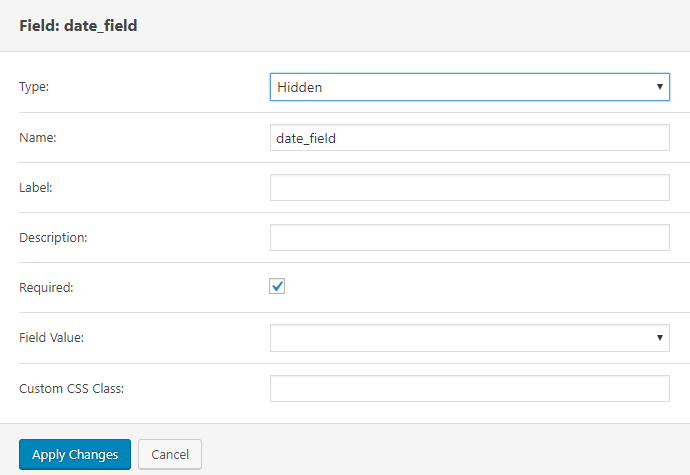 Select – Checkboxes – Radio
These field types are to set the kind of selection. For example, you have a restaurant website and would like users to choose where they want to have dinner, on the terrace or indoor. In this case, a Select field type is a great option.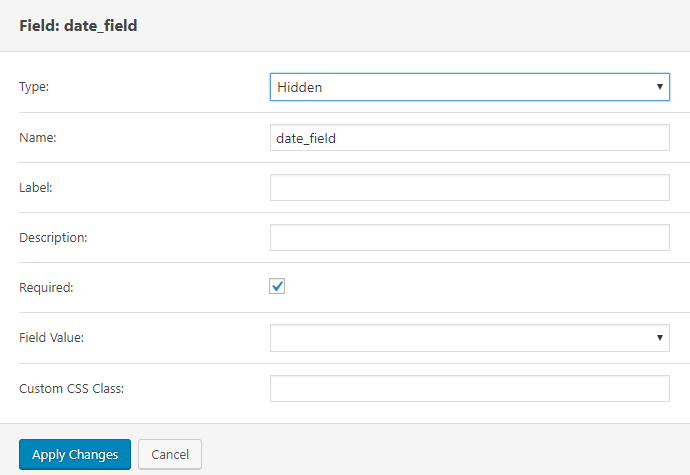 Checkboxes field type lets choosing more than one option. As an example, it works with a food delivery website where visitors would like to select the ingredients.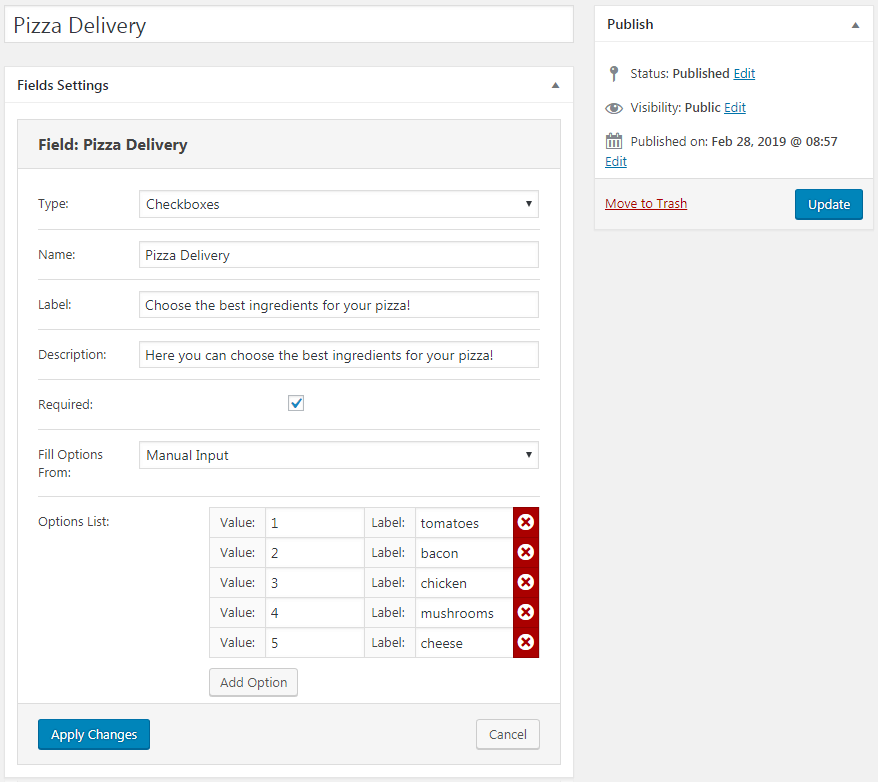 Radio is one more way to offer the range of selection. Set the fields where possible to choose the time they want to book the table in the restaurant.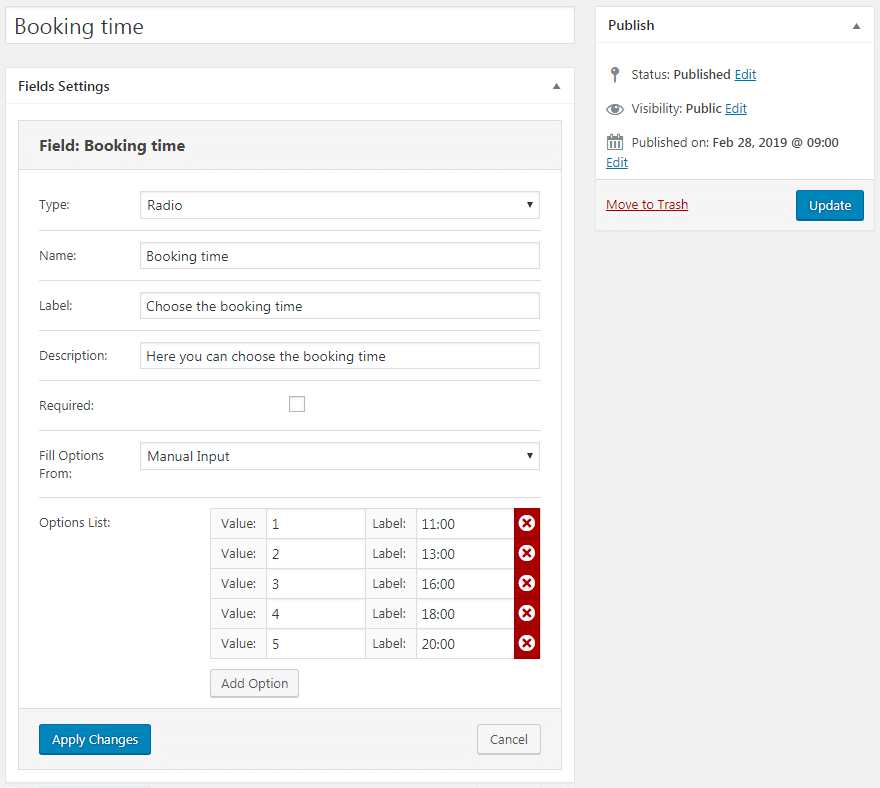 Learn more from this full tutorial.
Number
The Number is a field for any numerical values, percentage, number of people or items, etc. In the case of a restaurant, you can give an opportunity to specify the number of people that are going to visit it.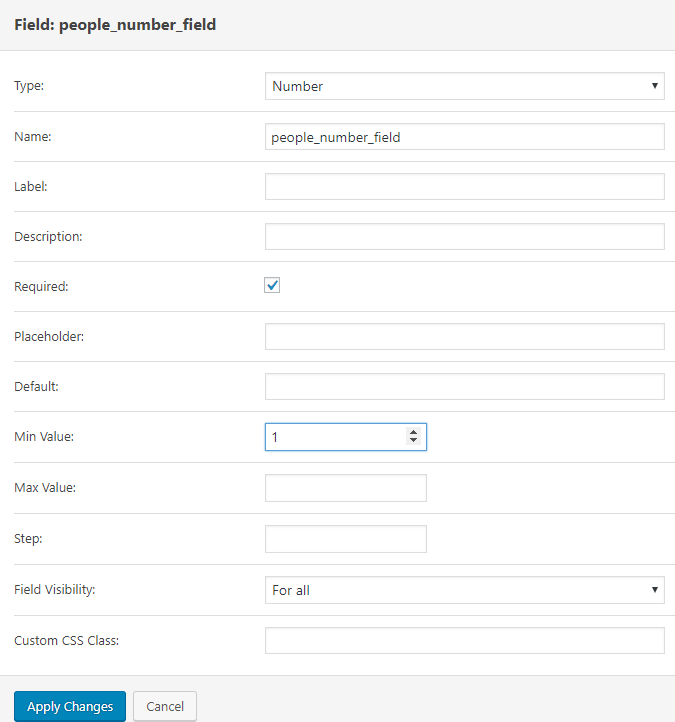 Date — Time
With Data field type the website users will be able to submit the dates they want to book the flight, visite someplace, etc.
It is also possible to add the Time field in order on the front-end people can select the exact time of attendance.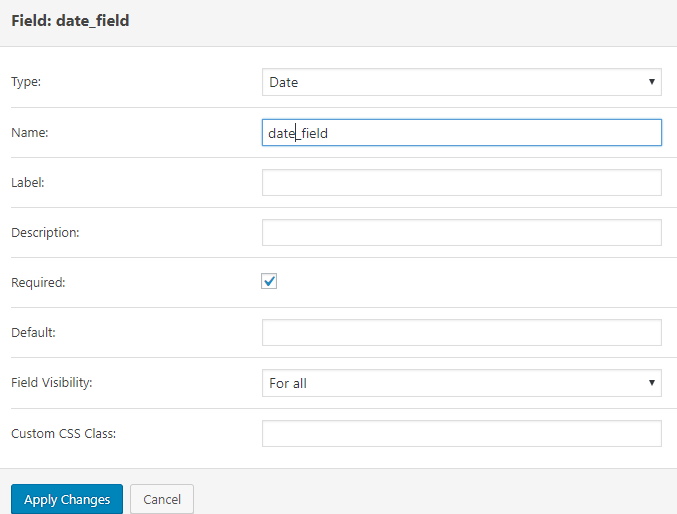 Calculated
It is a formula field that can be useful when you want the customers to see the total price they need to pay for the tour or another type of service. Apply any mathematical formula using both, form field, including Hidden one, and post meta field.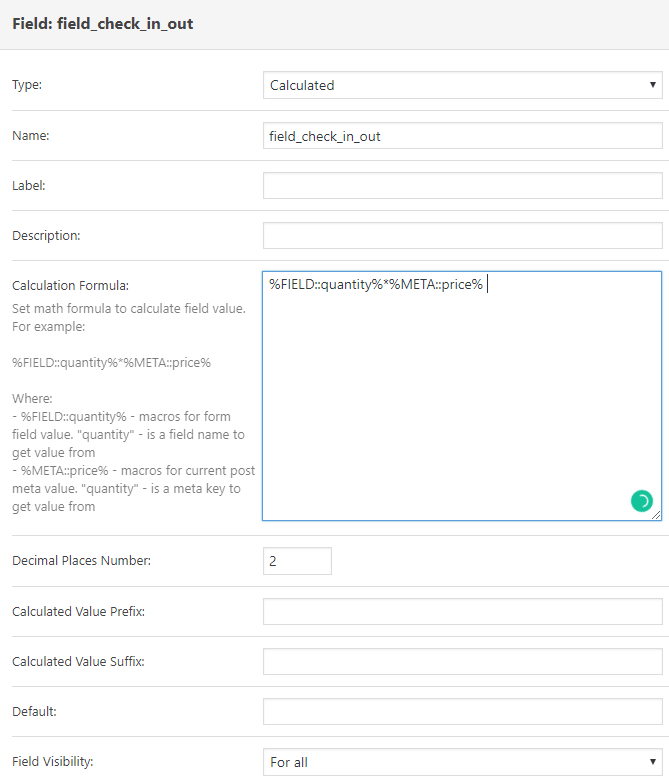 Media
There are cases when some media attachment is a required field in the form, for example, bill copy, photo or other visual content. You can include different file formats, for example .jpeg, .gif, .pdf, .bmp, and more.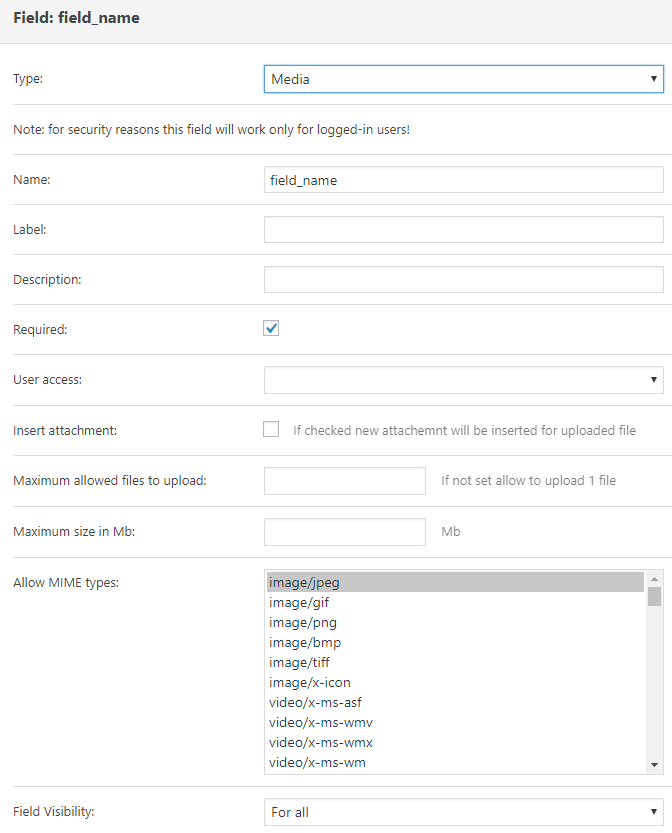 WYSIWYG
This type allows adding a visual editor to any text field. The WYSIWYG field creates an editor similar to the post content one. Enter any kind of content, insert media or custom HTML. "What You See Is What You Get" — a general term of visual editor, where the formatted content is visible while typing. Use this extra field type to allow users adding and editing information with HTML.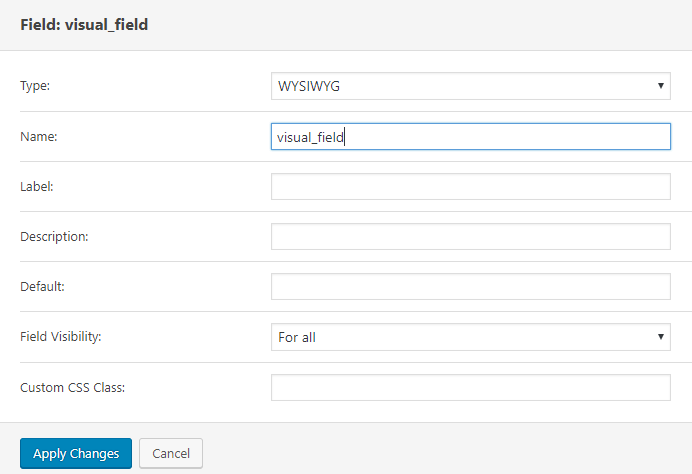 Range
This field is to set the slider that lets dragging a handle to apply the value from a defined range. In case you want to showcase prices in the slider mode, so with the Range field type, it is possible.