You can show your products in a really beautiful and eye-catching way with the help of JetProductGallery plugin. JetProductGallery plugin will help you make the product pages look unique and showcase the product in the most attractive way, letting the visitors get an impression of its appearance.
In this tutorial, I'll show you how to showcase the product images with the Gallery Modern widget. This widget allows arranging Single Product images in the form of an attractive gallery layout that has a large featured image at the top and shows off the other images below it. So, let's start!
Showcasing the product images with Gallery Modern widget
Step 1 — The first thing you need to do is to open the needed page with Elementor editor. Then, drag-n-drop the Gallery Modern widget to the section where you want to place it.
Step 2 — Afterward, navigate to the General settings. Here you need to fill the Product id section with the ID of your product and toggle to enable gallery.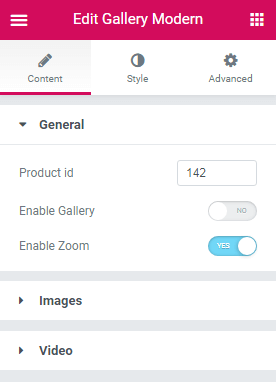 Step 3 — By the way, you can do a lot of other settings such as adding a Video or a Play Button to your gallery. Everything depends on your preferences.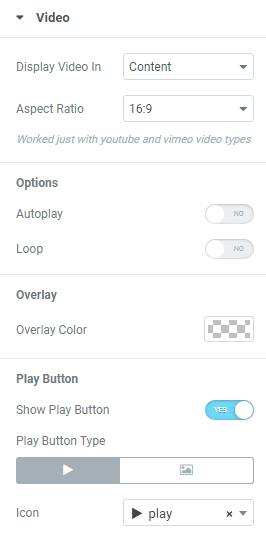 Moreover, you're able to change an Image Size of your products according to your view.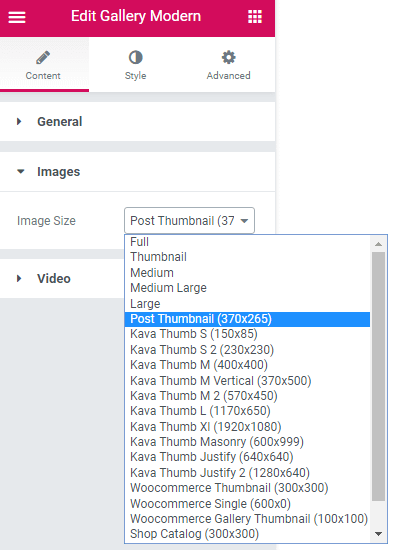 Step 4 — Also, you can change the appearance of your gallery in the Style settings section. As you have several images, you can change the image proportion for each image and its alignment.
This option highlights Gallery Modern widget from other galleries and makes the look of your products really unique.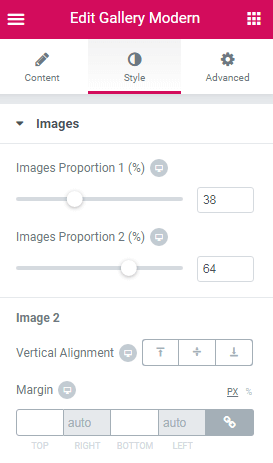 You can also change style settings for Photoswipe Trigger, Video Popup Button and Play Button.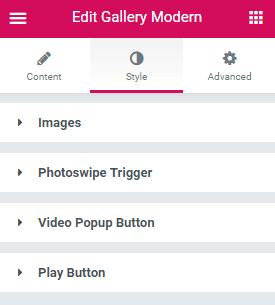 Step 5 — The last step here is to click on the Publish button and enjoy the result.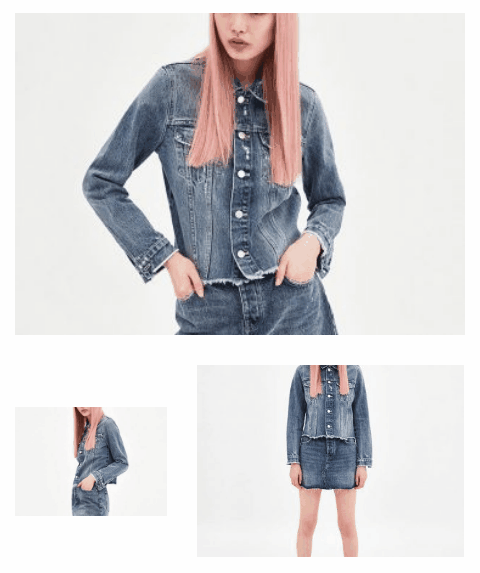 Now you are ready to create a beautiful gallery to showcase your products with the help of Gallery Modern widget. Feel free to try another widget from JetProductGallery plugin to make your website even more attractive!