JetSmartFilters plugin expands its functionality. Now it is available to specify the posts and taxonomies, which will be excluded and included in the Checkboxes, Radio and Select filters. We are going to provide an example based on product tags.
Excluding items in filters
1 Step — Creating a new filter
Let's go to create a new Checkboxes filter in the Smart Filters > Add New > Edit Filter window in the WP Dashboard. Specify the name of the filter, its label and active label.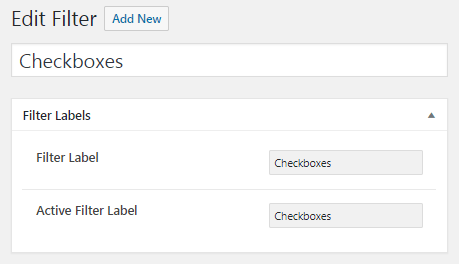 2 Step — Customizing Filter Settings tab
Proceed to the Filter Settings tab and select the Filter Type: Checkboxes list and the Data Source: Taxonomies. Then, choose the Product tags from the dropdown list in the Taxonomy field.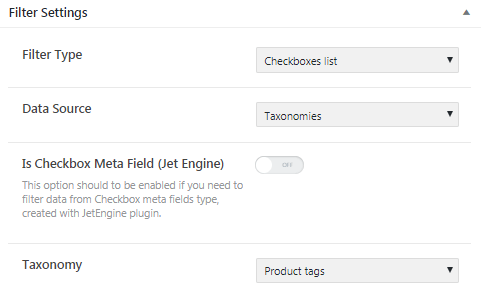 3 Step — Excluding specific product tags
In the Exclude/Include field select the Exclude option and determine the particular products tags below, in the Exclude Or Include Items field.

4 Step — Viewing the filter on the page
Save the filter settings and go to the page, where you want to display the Checkboxes filter. Drop the Checkboxes list widget to the certain section and set appropriate settings in the appeared widget's settings block. As you can see, the Health product tag is excluded now in the filter options list.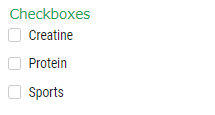 Including items in filters
1 Step — Creating a new filter
To include the certain product tags in the filter, we should select the Include option in the Exclude/Include field and select the products tags from the list in the Exclude Or Include Items field.

2 Step — Viewing on the frontend
View how it looks on the page now.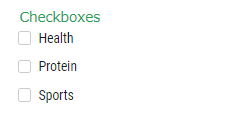 A great job! Now you know how to exclude/ include the certain products tags in the filter options using JetSmartFilters plugin.