From this tutorial, you will learn how to do it by means of JetEngine plugin. Let's start!
Preparations
Step 1 – First of all, ensure, that you've created the Custom post type. For more details follow the link.
Step 2 – Consider, that you have created Taxonomies and added them to each post from the Custom post type. Go here to know how to do it.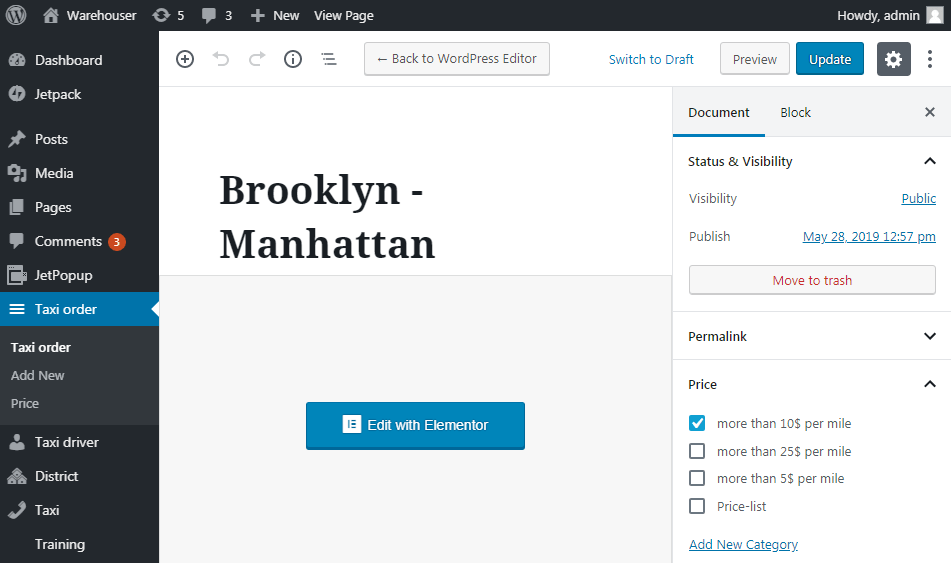 Linking custom terms to post listing templates
Step 1 – In the WP Dashboard you should navigate to the JetEngine > Listings option and create a single listing template and after clicking on Create button you will be redirected to Elementor editor.
Step 2 – Here you should search for the Dynamic Terms widget. Drag and drop it to the free section on the page.
Step 3 – Proceed to the Content tab and choose the Post/Term Data type in the Source dropdown menu. Select the Title in the Object Field menu.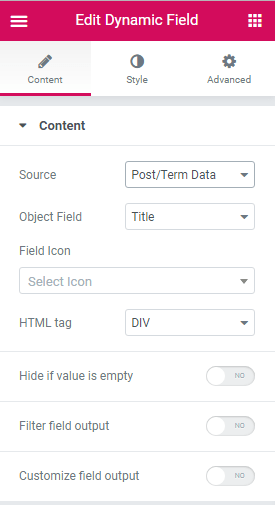 Step 4 – After that, go to the right bottom of the page and click on the Settings button. In the Preview tab, you should choose the Post Type in the dropdown menu and below in the Select Post field choose the one you need to.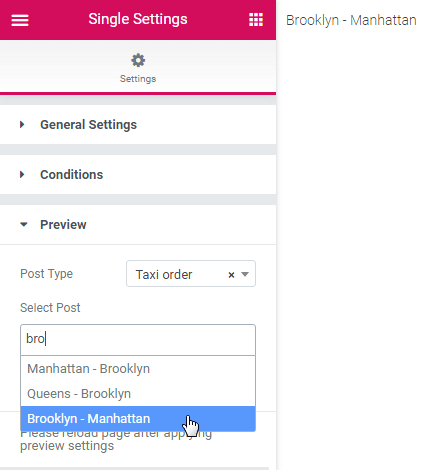 Step 5 – Then, you should add Listing Grid widget and choose the listing you want to appear.
Step 6 – After that, go to the Content > Posts Query tab and choose the Posts Parameters type from the dropdown menu.
Step 7– In the field Exclude posts by ID you need to enter the macros '%current_id%' to hide the currently displayed posts on the page from the query.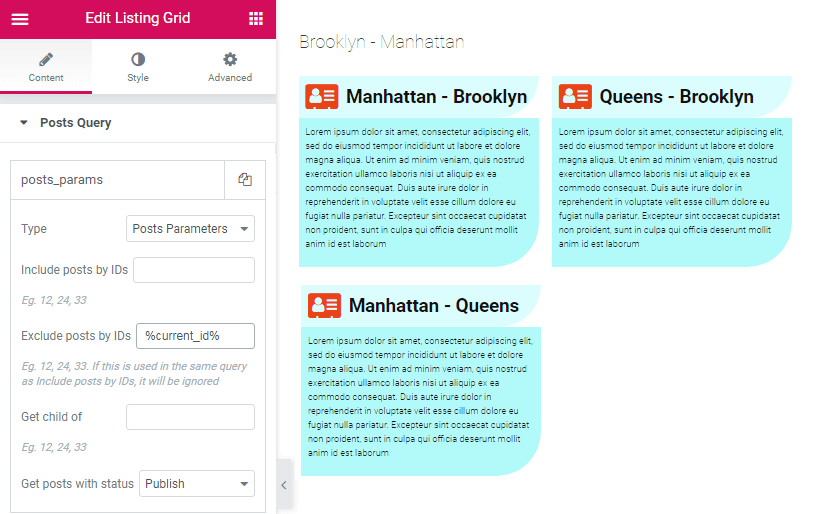 Step 8 – In the Posts Query tab select the Tax Query type. Choose in the dropdown menu the needed Taxonomy, select the appropriate Operator (in our case, we have the 'IN' one, but you can select the one that meets your needs).
Step 9 – In the Terms field, you should put in the macros '%current_terms%' to display the posts with the same term (the one you have previously set in the taxonomy field).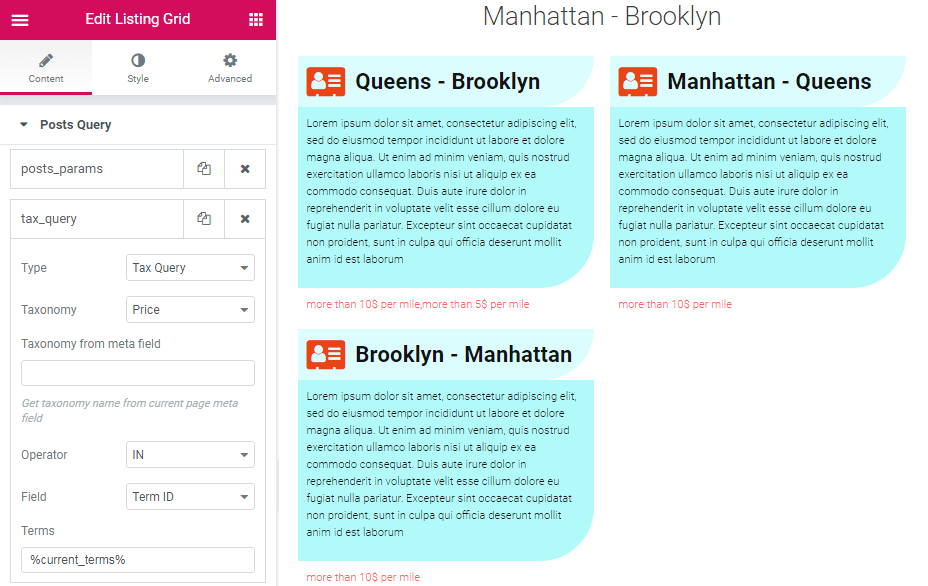 Here you are! You will see the posts with the taxonomy displayed under the content. View your site as the visitor do it and after the clicking on the taxonomy you will see all the posts with the same taxonomy value.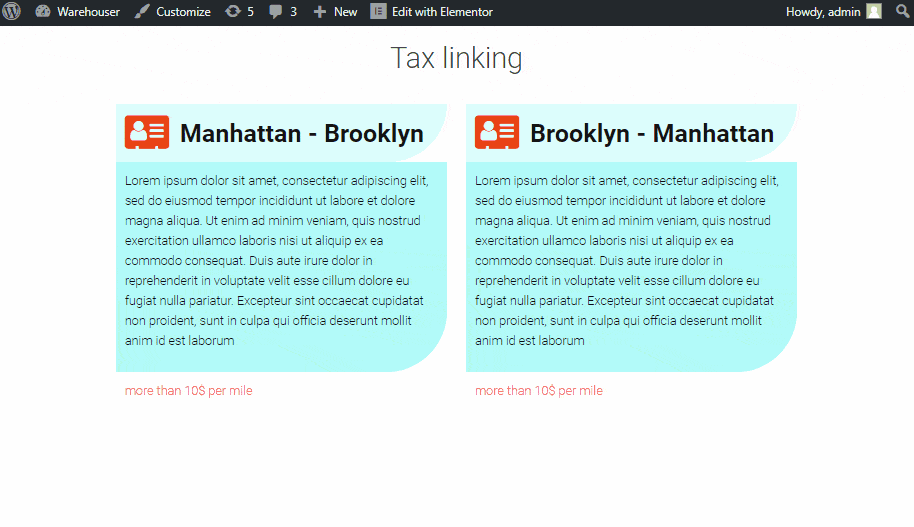 Pretty easy, isn't it?
Now you know how to display linking custom terms to post listing templates.