WooCommerce is an open-source plugin for WordPress which helps you create and sell anything you like, from actual products to services and digital items. We'll overview the JetWooBuilder plugin, but first things first.
Once you've created several products, usually you're good to go. But what if you have too many products to display at once, and you want to display the product categories instead of the actual products. Thus you enable the visitors to click the specific category and access the goods that belong with it.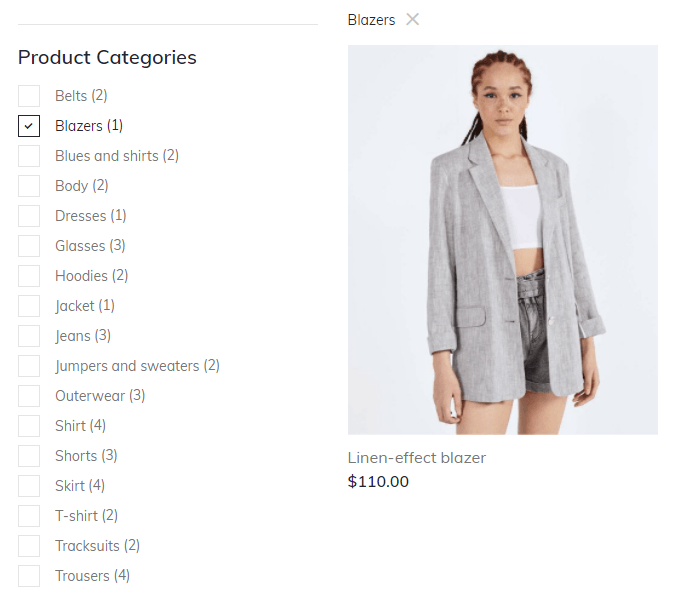 Styling up the product categories might be a very complicated task, that requires some coding skills. Yet you are able to work with Elementor in order to create the WooCommerce Categories Archive template using this intuitive page builder in combination with the JetWooBuilder plugin.
1 Step — Create a template
Firstly, go to JetPlugins > Jet Woo Templates tab in the WordPress Dashboard and click the "Add New" button.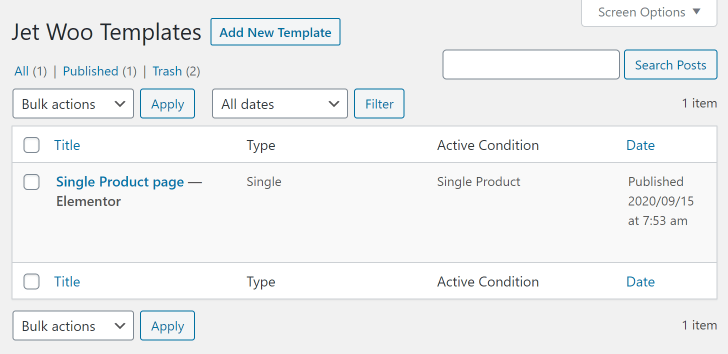 Set the Category template and provide a title for it in the corresponding field at the Add Template screen.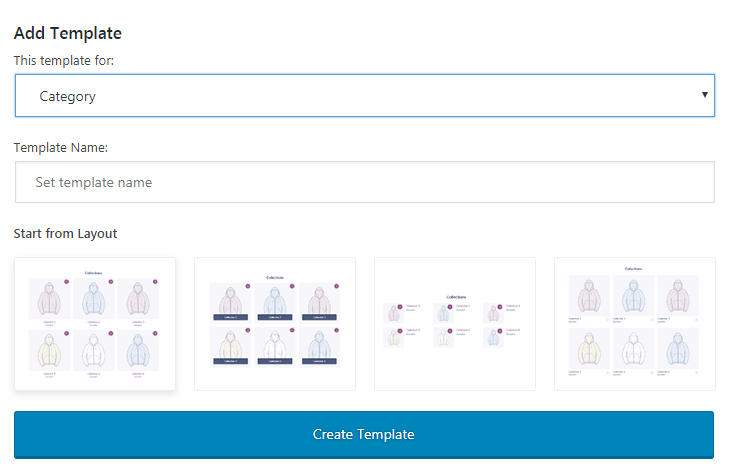 It is possible for you to select one of the ready-to-use layouts to start.
In case you still don't have the categories assigned for the products – create them. Go to Products > Categories, fill in the descriptions, and provide the thumbnail images representing the category to the visitors.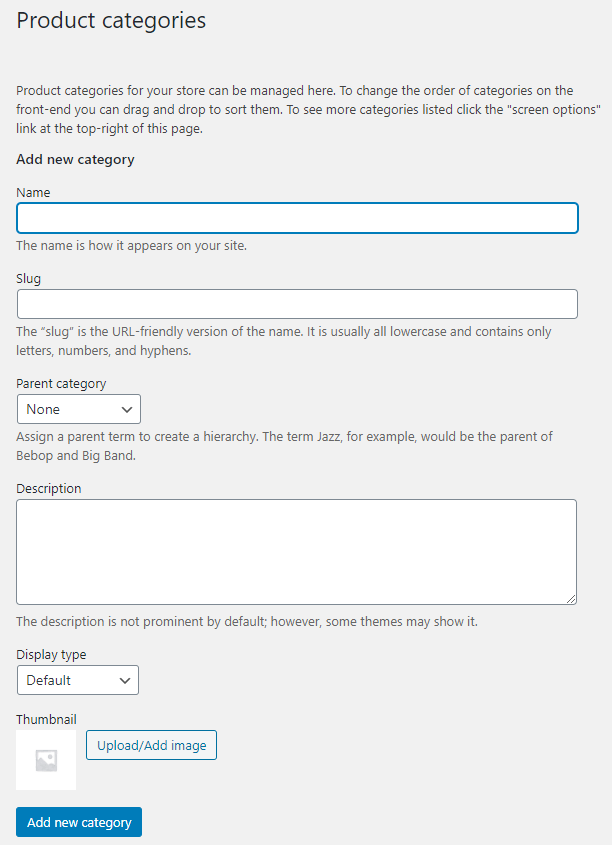 Click the "Create Template" button in the same window to proceed to the Elementor page builder. Here feel free to use such widgets as Title, Thumbnail, Desсription, and Count, which are made specifically for Category Archive templates and have extensive stylization settings. Mix and match them to get the desired layout of the category.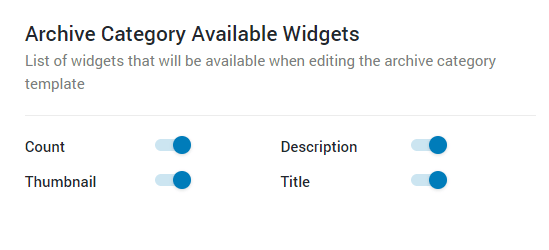 Navigate to the Settings block in the bottom left corner to access the Jet Woo Category Template Settings. Here you can change the template's title, status, and, finally, manage the columns count to define how the categories will be shown in an archive.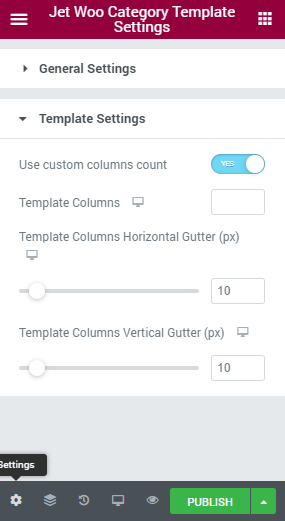 When you are done, click the "Publish" button.
2 Step — Assign the template to the page
Go back to the WordPress Dashboard and open WooCommerce > Settings. Proceed to the Jet Woo Builder tab and scroll down to the Categories Archive section.

Tick the Enable custom categories archive page option. After that, select a template you've recently created to set it as a custom categories archive template.
The last step is to click the "Save Changes" button and that's it.
Now let's take a look at the template you've just created. Go to your website's frontend and check it out!