Use Powerful AJAX Filters to Filter WooCommerce Products and Custom Posts
Filters Become Faster, Smoother and Easier with JetSmartFilters
7 Powerful Filter
Types
Choose one of the 7 filter types, or use them all to add the filters to product archive pages or publication archives built with Elementor.
Super Fast with
AJAX
JetSmartFilters are based on AJAX technique, which allows the filters work without refreshing the page,making them even faster.
Perfect for JetEngine &
WooCommerce
Use the filters with products loop and JetWooBuilder layouts as well as with JetEngine Listing Grid and Calendar widgets.
Elementor Pro Friendly
JetSmartFilter widgets are a perfect match for Elementor Pro Archive and Elementor Pro Posts widgets.
Empower Your Projects with CrocoBlock Subscription!
CrocoBlock is safe! We guarantee to return money in 30 days if You're not satisfied with our products and services.
9 Powerful Ultra-fast Filter and Pagination Widgets
Improve your visitor's experience with the set of versatile filter and pagination widgets.
Checkboxes Filter
Add the checkboxes for product attributes, categories, or custom field values to let the visitors get only the needed results.
Select Filter
Create an attractive drop-down select filter to allow the visitors choose one of the multiple available options.
Range Filter
Set the minimum and maximum values for product price or any custom value to let the visitors single out only the products with the most affordable price.
Check Range Filter
Specify several most frequent range diapasons to provide the visitors with an easy way of selecting only the products or publications that fit in.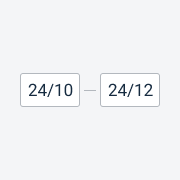 Date Range Filter
Add this type of filter to add the date range to the list of filters helping the visitors find the needed goods or publications.
Radio Filter
Stuff the product or posts archive pages with an effective radio filter providing an easy way to specify the query conditions.
Search Filter
Let the visitors use the ultra-fast Search functionality to quickly find only the publications that contain the needed values.
Active Filters
View the list of currently active filters and disable them using the smoothly-working Active Filters functionality.
Pagination
Add the super-fast pagination to the product archives or publication listings to provide the visitors with a way to go through the full list without refreshing the page.
Try The Filters Out for Yourself!
The filters can make the process of looking for the right products so much easier.
Interested in This Jet plugin?