Elementor is one of the most convenient and popular builders for creating any website, including online stores. A lot of online stores run on the WordPress platform using WooCommerce. Elementor has built-in WooCommerce blocks that you can use. But sometimes, you need more than that to make the online store the way you want.
Plugins and add-ons come to the rescue. This article will tell you about ten plugins that will help to build a powerful, attractive, and profitable online store. Keep reading.
Table of Contents
Why Are Extra Elementor Addons for WooCommerce Needed?
For example, an online store on the WordPress platform and Shopify are different. The first reason is that WordPress was created as a platform for developing blogs. Now it is a convenient CMS where you can create almost any website, including an online store.
But by default, it still lacks some essential features. For example, you can add a checkout button anywhere on the site, but creating a full-fledged shopping cart or post-payment page takes work. You have to write code or use additional plugins and add-ons for such a task.
The advantage of Elementor add-ons is that they are easy to integrate and allow you to create individual blocks and elements with a simple drag and drop. Therefore, in this article, we will focus on them.
10 Best Elementor WooCommerce Addons and Plugins
Before choosing plugins and add-ons for the website, make sure you clearly understand what tasks and goals you want to achieve. For example, in the Elementor WooCommerce builder, you cannot create monthly payments or a pop-up with special offers to appear when the user opens the website. Then you need to look for a plugin that provides such functionality.
Now, look at some of the most helpful plugins and add-ons you can use.
Piotnet Addons for Elementor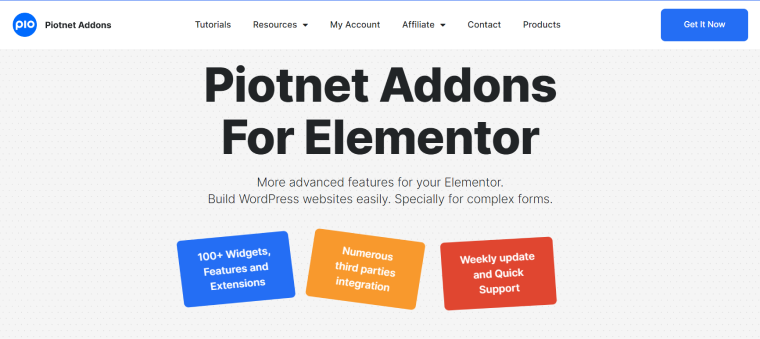 Piotnet has many decent features that you can use on the eCommerce website. Here are just a few of them:
repeater field;
multi-step form;
conditional logic;
calculated fields;
PDF Generator.
Piotnet Addons plugin also has many integrations to fully manage your sales and profits. For example, it has integrations with Google Analytics, Calendar, PayPal, Mailchimp, Pods, etc.
Another cool feature of the Piotnet Addons is that you can create and use widgets. Of course, to do this, you need to have basic programming skills.
Pricing: the cost of the Piotnet Addons package for a single site starts at $28 per year.
JetWooBuilder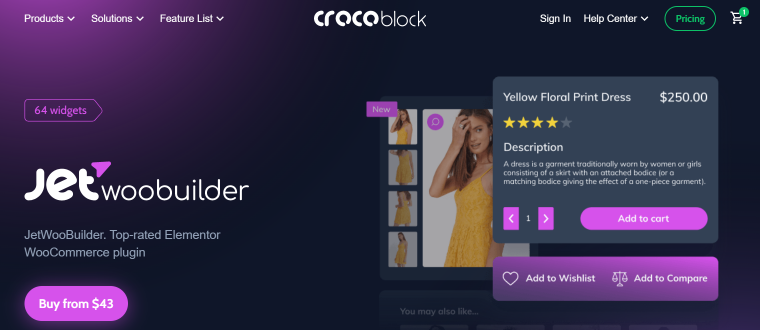 The JetWooBuilder plugin by Crocoblock is explicitly designed for WooCommerce websites. Here are some of the features you can use on the site:
custom templates;
layout switcher;
shop-specific pages;
carousel types;
category cards.
There are more than 60 widgets in the plugin collection that you can use for the Elementor WooCommerce online store. So you can easily add different blocks and create custom pages.
Pricing: JetWooBuilder plugin costs $43 per project annually or $88 per year for unlimited projects.
WooCommerce Multilingual & Multicurrency with WPML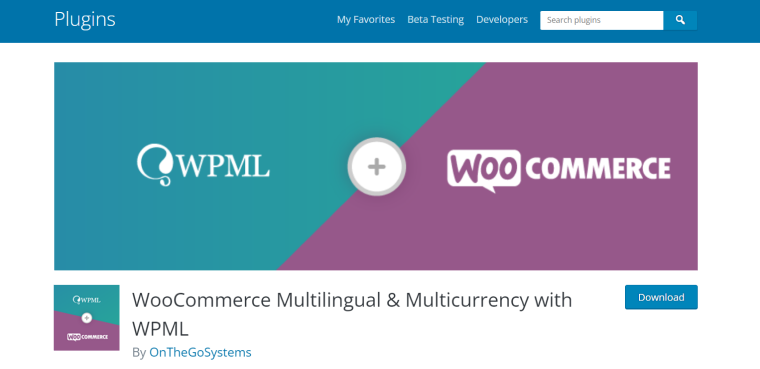 This plugin will help the online store work in several countries without any additional effort. So with its help, all the content on the website will be automatically translated into the desired language, and users will be able to choose one of several currencies for payment.
The plugin helps translate entire pages' text and individual product descriptions. Users can view the automatic translation or set the desired language manually. Also, this plugin helps to improve your website's SEO performance in different languages.
Pricing: there is a free and a Pro version costing $99 per year.
JetProductGallery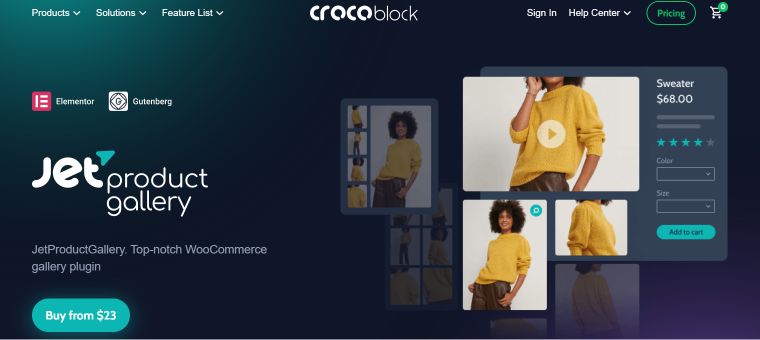 JetProductGallery is another plugin from Crocoblock that will complement your WooCommerce site in the best possible fashion. It helps you to create product galleries and catalogs.
For example, with a plugin, you can create the following:
slider;
gallery grid;
add anchor navigator;
show product images.
Also, the plugin's functionality allows you to add the zoom-in/out feature for products, video galleries, dynamic tags, or pagination.
You can also add any custom design.
Pricing: the plugin costs $23 per year for a single project or $47 per year for an unlimited number of projects.
JetCompareWishlist
Booster for WooCommerce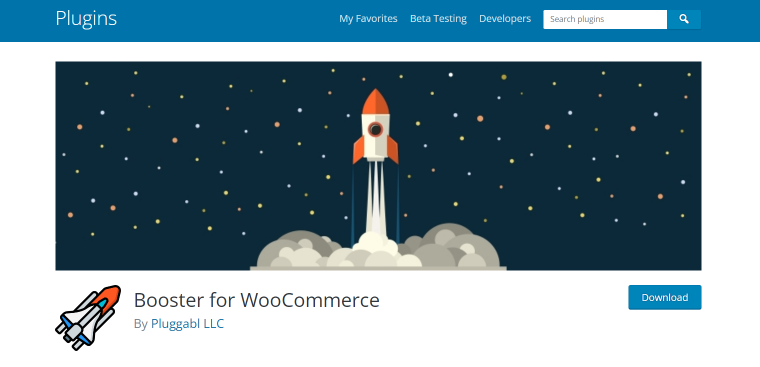 This plugin contains many valuable and unique features. With its help, you can:
set up coupons and discounts;
use convenient tools to change prices and currencies;
create invoices in PDF format;
add custom fields;
make an attractive payment page;
set up payment gateways and emails.
Pricing: you can find a free version, and the paid version starts at $49 per year.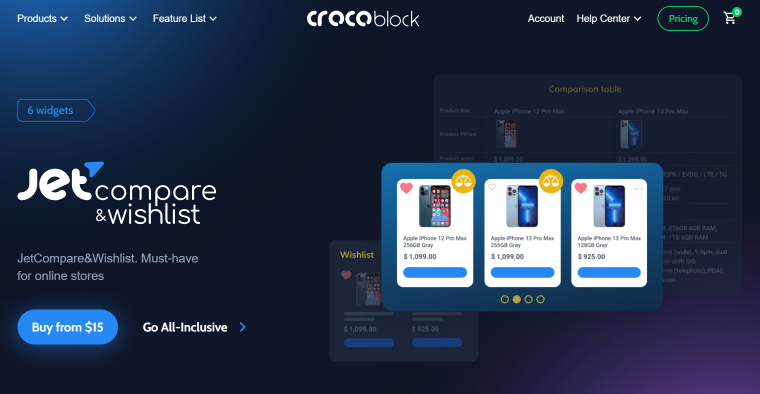 The JetCompareWishlist plugin will help you get more loyal customers and increase sales. It allows you to create comparison tables and wishlists. Users can compare several products at once, see their pros and cons, choose the one they like the most, and add it to their wishlist. After that, they can share the wishlist with their friends. And they can also receive a special offer from you and buy the product they like.
Convenient comparison and "Add to wishlist" buttons and counters will make it even easier for your users to interact with the site.
Pricing: $15 per year for one website or $29 per year for unlimited sites.
Ultimate Addons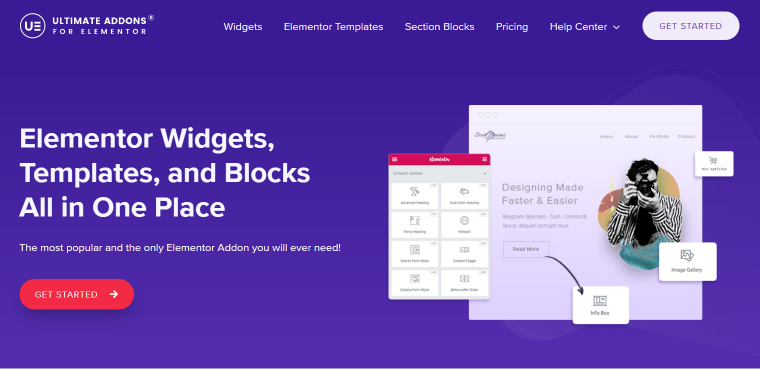 Ultimate Addons is one of the most popular plugins that help to create a unique design for your WooCommerce website. It contains widgets that allow you to:
create different heading styles;
add pop-ups and information boards;
insert slider;
make a price list;
place images in the right place;
add a user registration form;
create a shopping cart and an "Add to Cart" button;
sort products by category.
Such a variety of functions helps solve many problems developers face when creating the site's appearance. In total, the plugin contains more than 50 widgets and 90 templates.
Pricing: $69 per year.
PowerPack for Elementor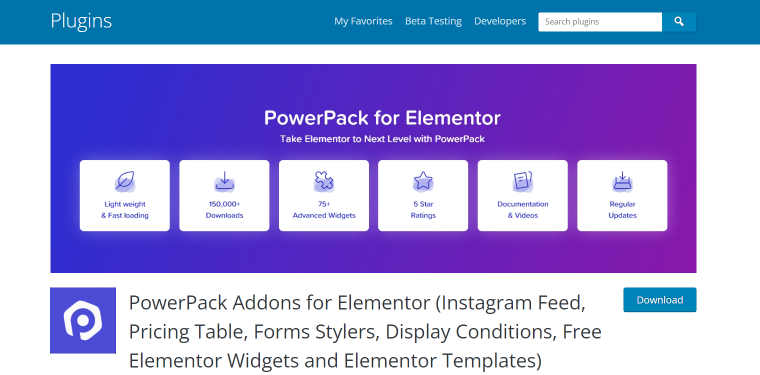 PowerPack Elements is another plugin that will help you create any design for the WooCommerce website. It contains a large number of widgets and templates to solve various problems. So using a plugin makes it easy:
creating an attractive title and description;
adding pop-ups with additional products;
posting gorgeous product images;
showing available products;
adding product ratings, reviews, and metadata.
You can create a beautiful website and gain new users' trust using the tools in this plugin.
Pricing: the cost of the plugin starts at $39 per year.
ShopLentor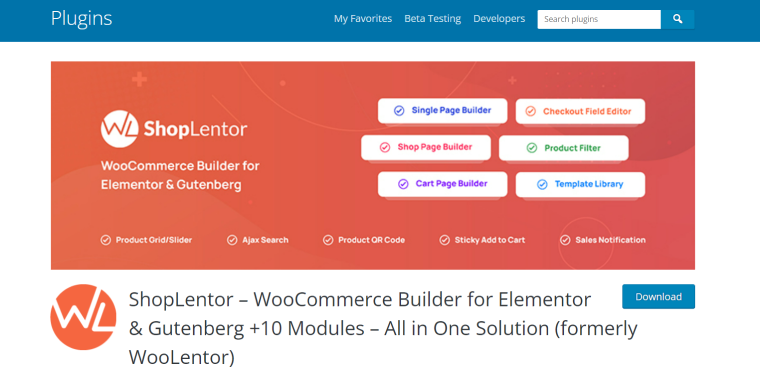 The purpose of this plugin is to expand your options and help you create a convenient online store. It has many decent features. Here are some of them:
creating a pending order for WooCommerce;
product comparison and wishlist settings;
"Add to Cart" button;
sales notice;
product filter;
email customizer, etc.
The plugin is easy to install and configure, so you can start creating the online store immediately.
Pricing: there is a free and a Pro version that costs $39 per year.
Order Delivery Date for WooCommerce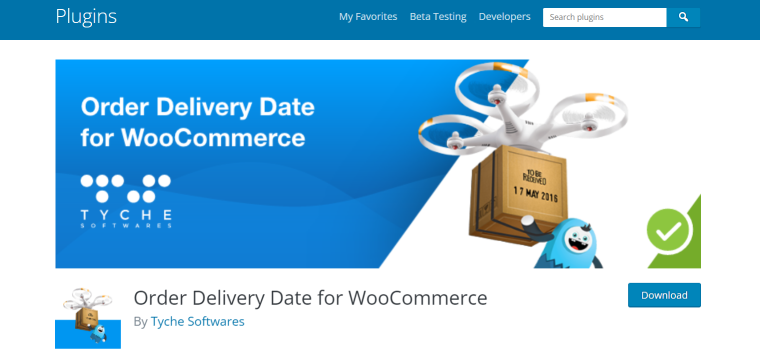 The Order Delivery Date for WooCommerce plugin will take the client service to the next level. It helps customers to choose the date and time of the product delivery. And you can manage the processes and view the data from the admin panel.
Pricing: you can find a free version on WordPress or choose the PRO version, which starts at $149 per year.
FAQ
What are the best plugins to use with WooCommerce?
It depends on the tasks you need to complete. WooCommerce has many features. But sometimes it isn't enough. For example, you can't create a discount coupon or book a delivery time by default. Decide what features you need and choose additional plugins.
What can I sell on a WooCommerce website?
You can sell any goods and services. WooCommerce has a wide range of features, which you can extend with the help of additional plugins.
How to create a wishlist for a WooCommerce store?
You can do this by writing code or by using a plugin like JetCompareWishlist.
Last Words
Online stores created with WooCommerce are very functional, user-friendly, and, therefore, popular. You have read about ten useful plugins that will help to enhance the online store's capabilities. Let me briefly remind you what they are:
JetWooBuilder makes it easy to create an attractive website with various dynamic elements;
JetProductGallery helps you create any look for your product gallery;
JetCompareWishlist allows you to create a wishlist and comparison table. ShopLentor will also help with such tasks;
PowerPack for Elementor will allow you to add product ratings and reviews;
Order Delivery Date for WooCommerce allows you to manage your shipping options flexibly;
Piotnet Addons for Elementor will improve your sales management capabilities;
Booster for WooCommerce will help you create coupons, discounts, and other attractive offers for customers;
WooCommerce Multilingual & Multicurrency with WPML plugin translates website content and allows customers to pay in different currencies.