Expand Elementor Functionality with JetPlugins
Most powerful 19-plugin package

100К+ sites made with Crocoblock

4.9 stars based on 900+ reviews on Trustpilot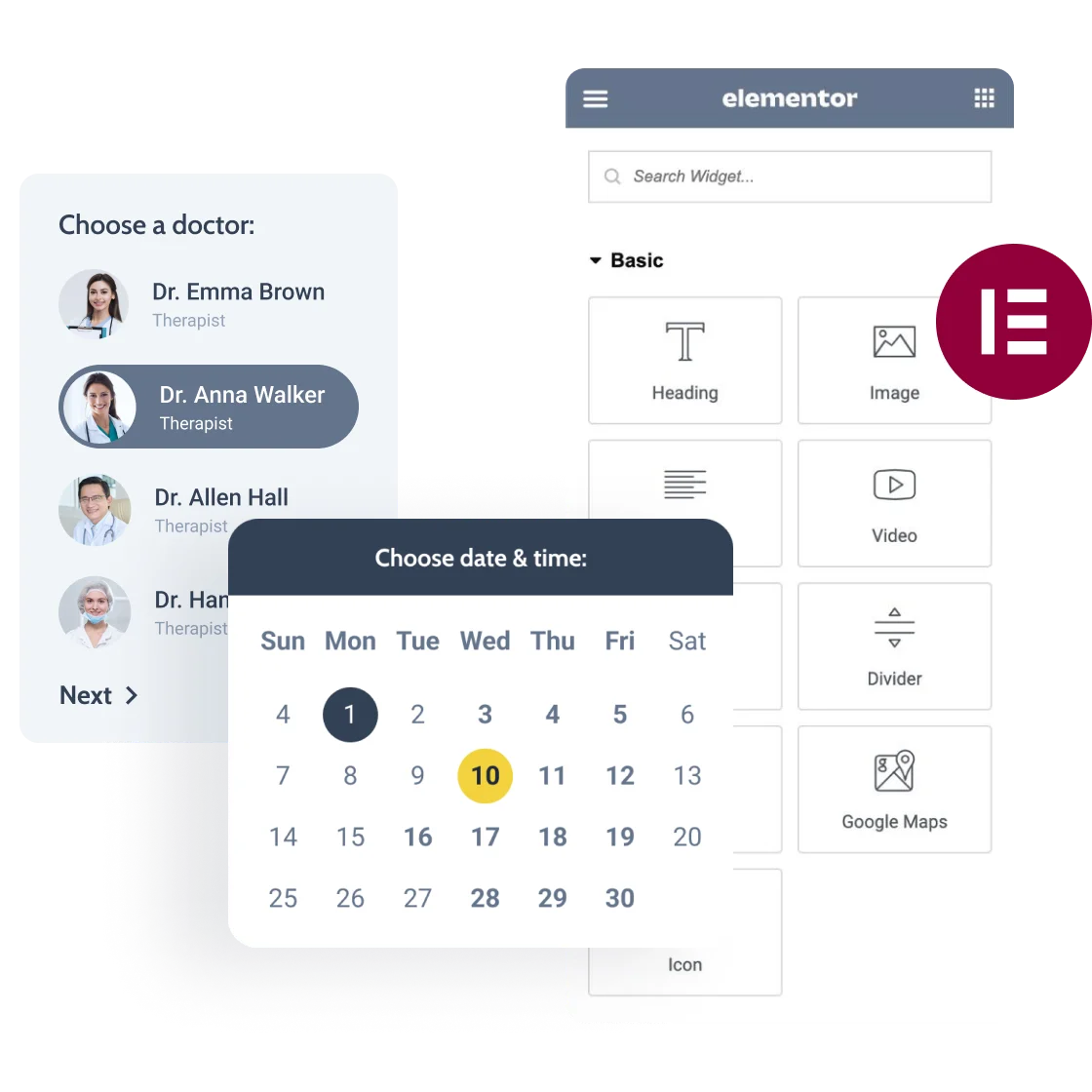 Filter all content
types
Use 12 filter types and extra options to filter data by different parameters
Create high-quality complex websites
Build directory, membership, appointment, booking, and event websites
Launch-ready dynamic websites
Do minor adjustments or fully customize the template before the launch
Superpowers to Boost Elementor Websites
Build faceted filters for all niches and content types
Category filters and search by category on the directory page

WooCommerce product filters

Dynamic AJAX filtering

Hierarchical filters

User Geolocation
Discover JetSmartFilters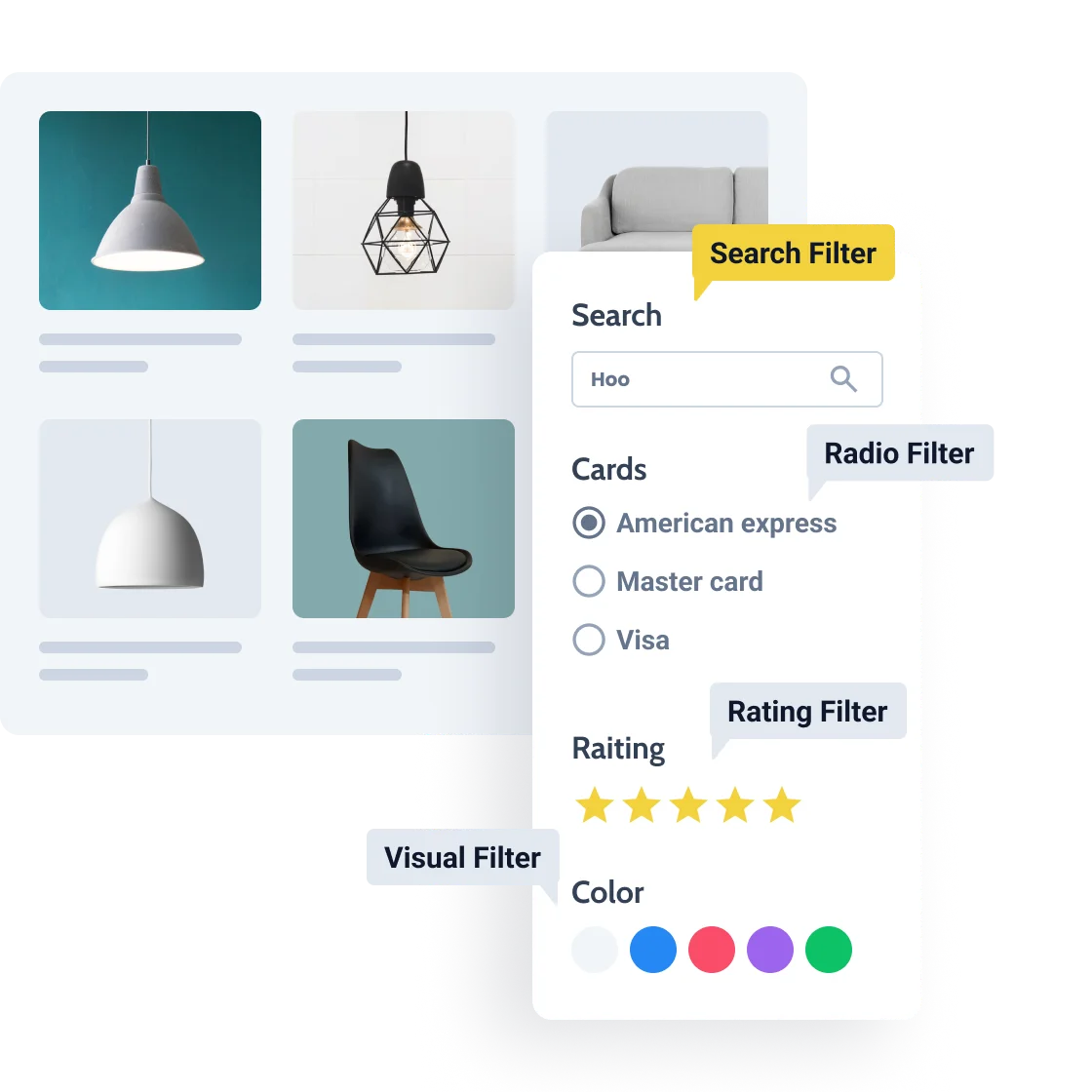 Add more flexible dynamics to web projects
Custom post types (CPT) and custom content types (CCT)

Build Relations between custom posts and content types

Profile Builder to provide different access levels to the website

50 Dynamic Visibility conditions

Dynamic Charts, Tables, and Map Listings
Discover JetEngine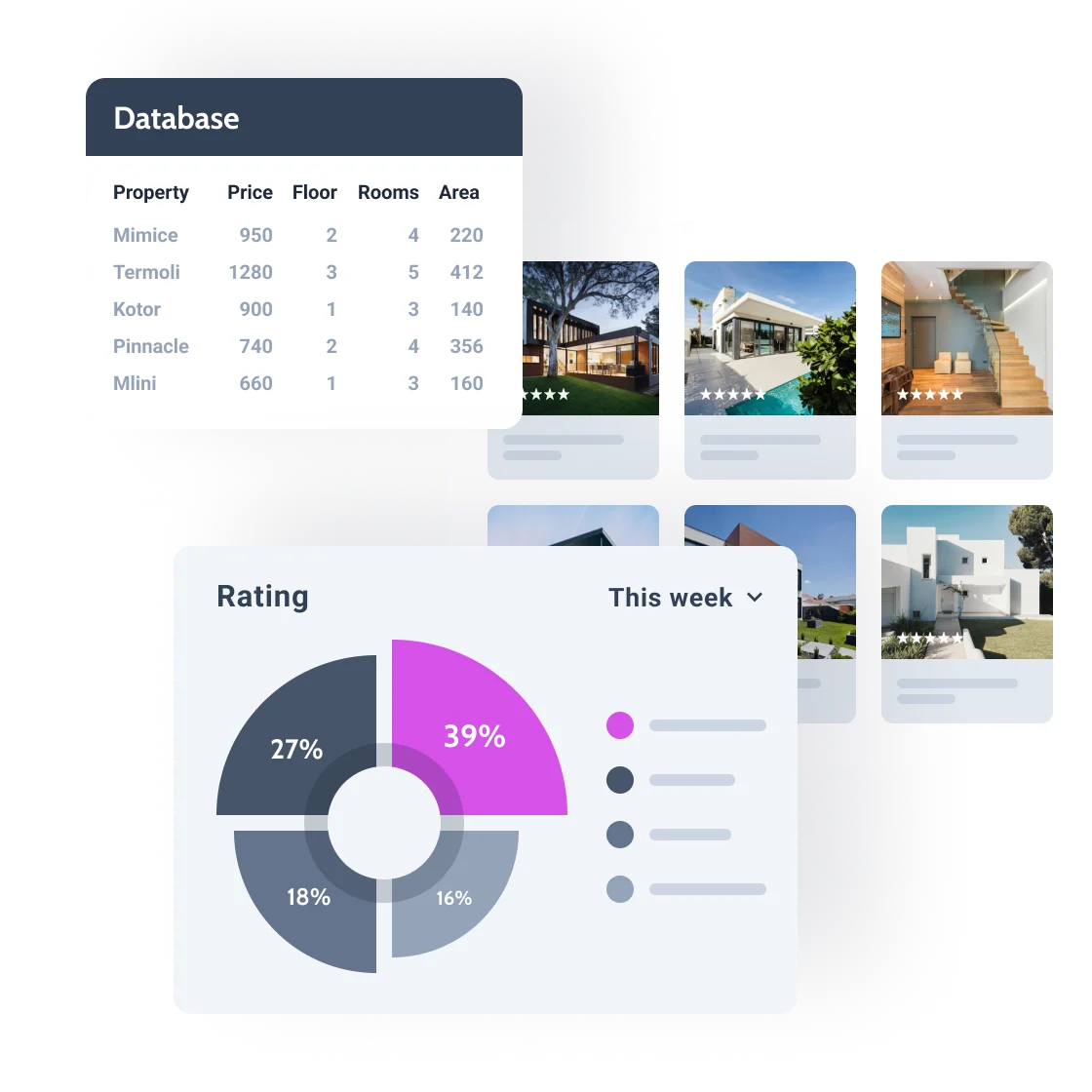 Offer to book and rent daily and hourly services
Seasonal and weekend pricing

User Scenarios for smooth reservations

Notifications and reminders

Different schedule types

Automated processes and payment integrations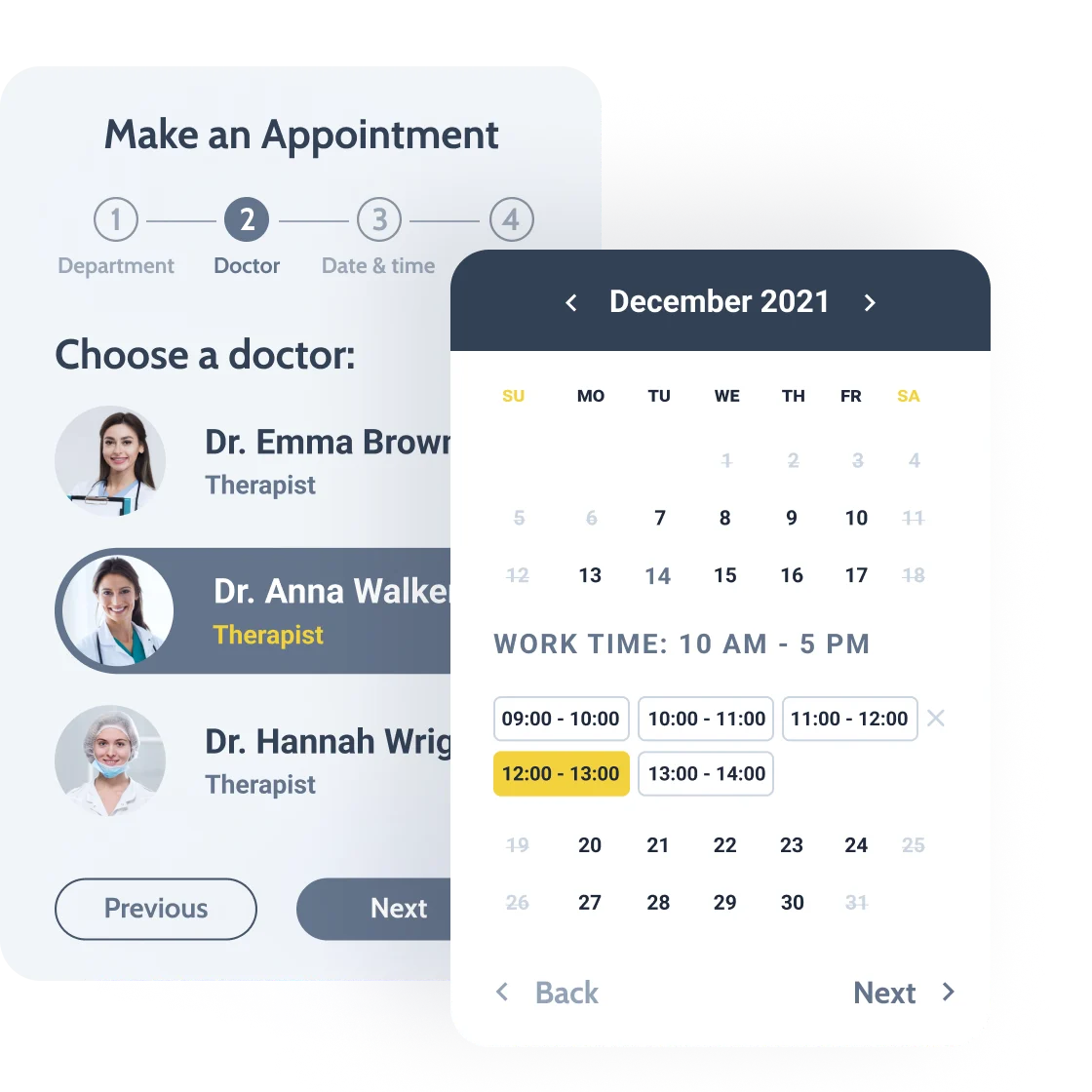 Create a robust search for products and posts
AJAX search

Search suggestions

Arrange the results by relevance

Allow searching sitewide by any parameter
Discover JetSearch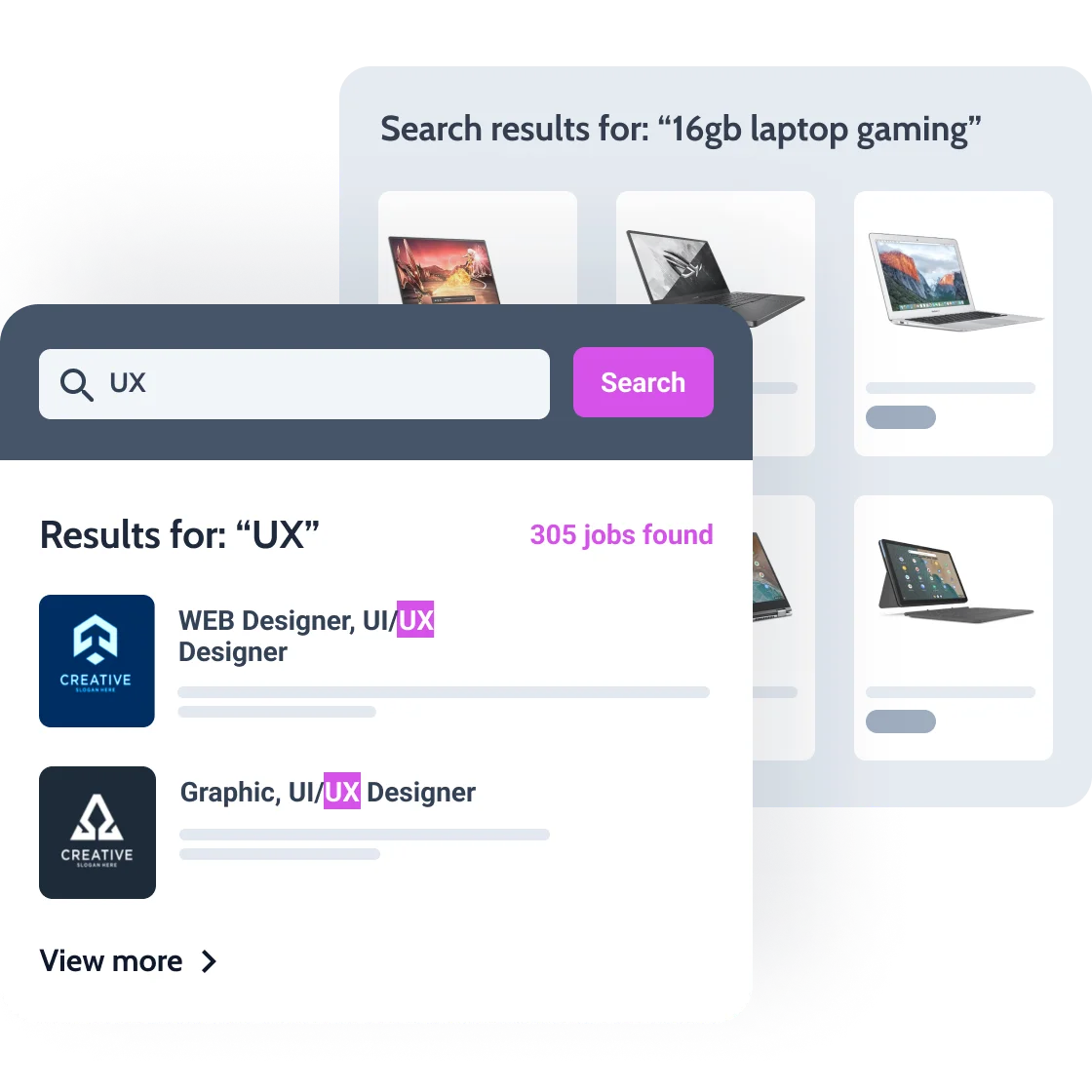 Use a launch-ready solution, don't build from scratch
Check out 13 solutions adapted for different niches – Directory, eCommerce, Rental, and Booking. All are ready to use. Grab any you wish, customize it as needed, and launch a project without sweat.
More about dynamic templates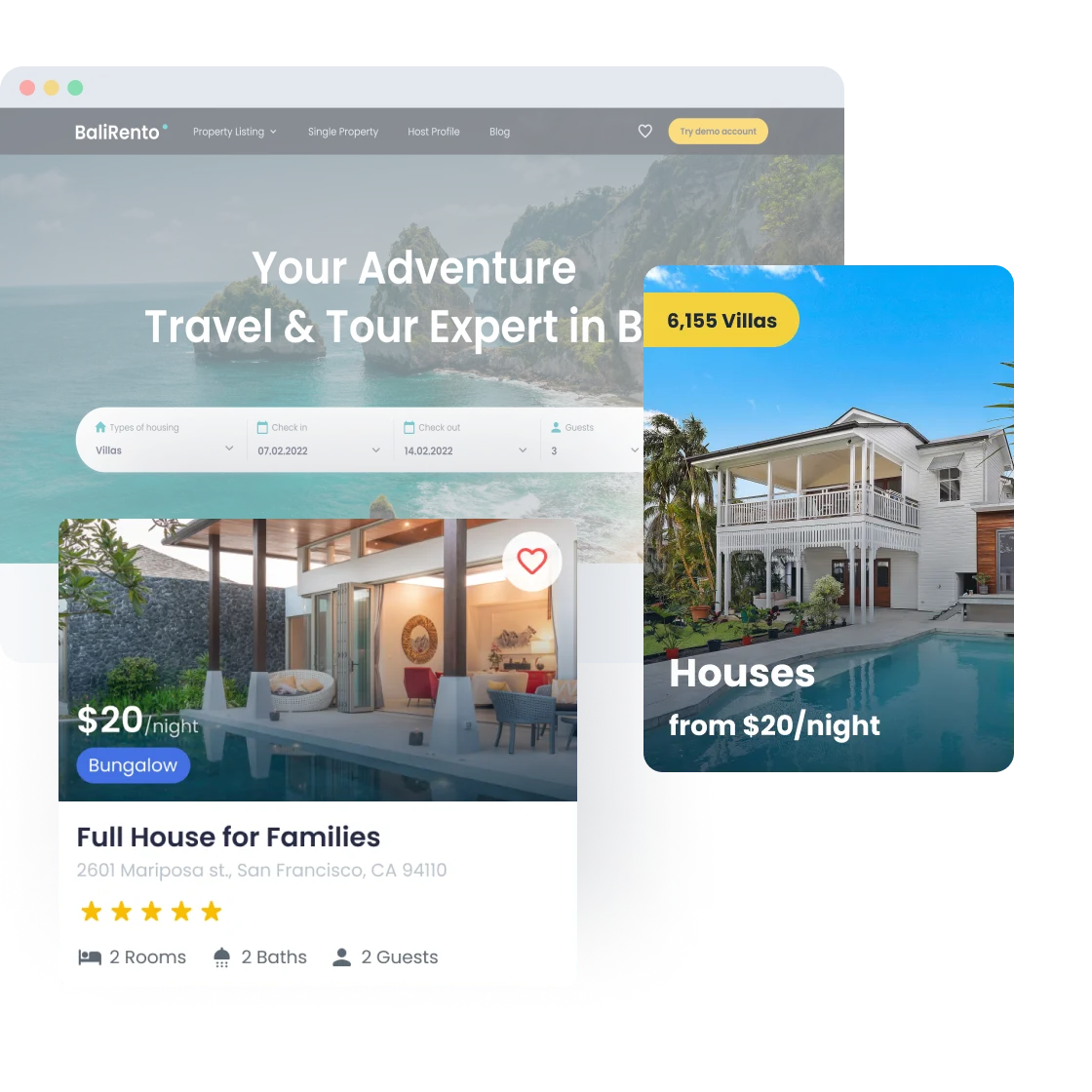 More Opportunities from Using Elementor and Crocoblock Combo
Plugin compatibility and one support
JetPlugins are compatible with one another, and you can come to the same support team for troubleshooting
High-performance dynamic Elementor site
Speed up the website by using clean code, adding nothing but vital components, and improving data input/output
Classified websites with sponsored listings
You can build marketplace and directory websites using the Crocoblock suite and Elementor
Seamless Elementor experience
Thanks to deep Crocoblock integration and friendly partnership, you get a smooth site-building experience
WordPress Experts Trust Us
Don't take our word for it – see what others have to say.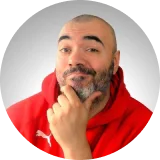 Yannick García
La Máquina del Branding,
WordPress Trainer
JetPlugins changed the web development paradigm with WordPress. They broke down the barriers that made it impossible for someone without advanced coding knowledge to create web pages handling complex dynamic data. As a trainer of thousands of Spanish-speaking users, I can say that JetPlugins has become the primary tool for any web developer, regardless of their level, to be able to offer digital business solutions to their clients.
Abdul Muqsit
Digital Marketing Specialist
Crocoblock is an absolute game-changer! Its extensive collection of tools and features allows for seamless website building and customization. The user-friendly interface and pre-designed templates make it easy for me to create stunning websites without coding expertise. The excellent customer support and regular updates add to the overall fantastic experience. I highly recommend Crocoblock to anyone looking to enhance their WordPress website-building process!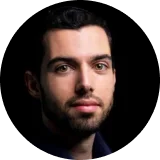 Haim Benisty
Web Designer & WordPress Expert
As a web designer and WordPress expert for 15 years, I can say without a doubt that Crocoblock plugins upgraded my career! They gave me the wings to build advanced and expensive websites without coding. There is almost no site where I don't install at least one JetPlugin. Thank you for a life-changing product.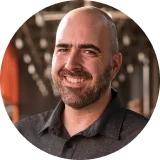 Mark Crowell
Wicky Design, Co-Founder
Since using JetPlugins from Crocoblock, our client websites are more dynamic and full of powerful features. We can now build much more complex websites that weren't possible without custom coding.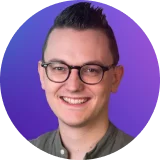 Rino de Boer
LivingWithPixels, Influencer
& Web Designer
I have been promoting JetEngine for years because it's simply the best option if you want to extend what you can do with Elementor Pro in terms of dynamic content.
Choose Subscription
30 days money-back guarantee
For more details on the Subscription proceed to the Pricing page