There are a lot of ads promoting WordPress managed hosting providers, so it's time to figure out what it is, what pros and cons it has, and who needs it.
In brief, WordPress managed hosting is a WordPress-optimized hosting with specific useful features added and a tech support service, which can help solve almost all your issues 24/7. Undoubtedly, it is the best option for beginners, business owners, or those who simply don't want to dive deeply into all the technical details of server management, optimization, or security settings and put out fires when your website is down, for example.
But let's get down to the details.
Advantages of Managed WordPress Hosting
It's 2022, and it's time to talk not about technologies per se but the solutions. Because there are a bunch of significant technologies, the real question is how to convert them into the well-tuned, reliable, and stable groundwork for your profitable business.
Hosting is the foundation of any website, not only the place where it is physically stored but also all the functions and processes that are being executed. So, choosing the right hosting provider and the hosting type means a whole load of things: from securing the website admin's hassle-free future to a good SEO position.
Non-managed hosting offers you a space on a remote server, general technical support, and the tools the particular provider gives (for example, cPanel, maybe some website builders, etc.). The rest of the tasks are your own responsibility, an investment of your time and energy.
While managed hosting means that the provider will handle all the activities to keep your website running smoothly, protect its safety, and meet your needs. You will still be responsible for your website design, content, plugins, and SEO optimization. But not the server-side backend issues.
Main advantages
Different hosting providers offer various packages included in their pricing plans. But the most common perks of managed WordPress hosting are:
customized support services 24/7;
one-click WordPress installation;
security scans and DDoS protection;
scheduled automatic backups;
free SSL and SSH;
performance optimization and caching modules on a server-side;
access manager to create separate access rights for different users of the hosting panel;
necessary website security updates installation (as an option). It includes WordPress version and plugin updates;
DNS management;
WordPress staging tool;
integration with CDN (cloud distribution network).
Some providers have premium WordPress themes, plugins, or domain names included in the package and other pleasant bonuses, such as WooCommerce optimization and add-ons.
Things to pay attention to
Managed hosting solutions have one drawback: the price. It's several times higher than a basic plan for unmanaged shared hosting. But still, those prices are totally affordable. Experience shows that the investment will be returned, as you pay no hidden costs (e.g.., for SSL or extra security and performance), not even mentioning the peace of mind in case your website goes down.
The second downside of this solution is the absence of root access to your server. But is it really a downside if you already have a team of professionals managing it? A very debatable question.
The real pitfall can be the provider's bad quality of services, such as inefficient tech support and a confusing dashboard with a lack of indicators or settings you would like to monitor or have control over personally. Many providers offer a free test period or money-back guarantee. It's a perfect opportunity to give it a try and see whether you feel good about them.
Who Needs Managed WordPress Hosting?
If you can afford it and pay forward a hefty sum, the answer is almost obvious – simply choose a decent managed WordPress hosting. The only exception is when you are so technically experienced that you want to control everything yourself and make custom adjustments.
Actually, when talking about unmanaged hosting, people most often mean that you need to use that intimidating command prompt interface and be a real pro to manage it. While in reality, there's almost always an option to have a visual dashboard for this purpose. cPanel is one of the most popular so far.
So if, after all, your choice falls on unmanaged hosting, but you are not a super-pro, make sure the visual dashboard is there. But even it requires some technical knowledge.
To sum up, there are several categories of people who definitely need a managed WordPress hosting:
beginners with no experience in WordPress;
busy business runners, whose time is gold and must not be spent on this micromanagement;
web designers, marketers, and content specialists who prefer to concentrate on other things, not master nuts-and-bolts of the DevOps profession;
freelancers, artists, and other creative entities who just need something like a portfolio website (and don't want any hassle around it).
How to Choose a Managed WordPress Hosting Plan?
It's not so easy, but not so hard to find the best WordPress hosting. First of all, make sure that the managed hosting is WordPress-specific. And the services they offer are aimed to optimize and accelerate your WordPress and ensure an excellent page load time, as well as provide security (protect from hackers or risks of security holes), guarantees, and easy backup restoration in the event of a website crash.
Hint:
Behind low-price offers for WordPress managed hosting can likely be hidden costs or lack of services. Such as low PHP memory limit, paid backups, or SSL certificate.
The general roadmap for choosing your best WordPress managed hosting plan is as follows:
Step one: hosting provider
Also, there are different WordPress managed hosting providers, and each one can lead the way in a particular field. For example, some give perfect service for agencies, others are the best for the very beginners, and others offer the unbeatably lighting speed (check out our comparison of the fastest WordPress hosting providers), which is essential for highly-loaded websites. So, read reviews of real customers about your priority need and make a decision.
Step two: hosting type
There are different hosting types (shared hosting, VPS, dedicated server, etc.), and when choosing managed hosting, you buy a service that covers only one of those types – this is important to consider. So, first, determine your needs. And if you plan to scale up your website pretty soon, have traffic spikes, or want to experiment a lot (A/B tests, designs, plugins, functions, etc.), choose the hosting with a WordPress staging environment and the one offering hassle-free scalability.
Also, consider the amount of RAM you might need: even the most optimized and functional plugins, like the Crocoblock package, which allow you to implement various awesome features on your website, still need some resources.
Step three: specific needs and priorities
It's all about the particular workflow of your team or your own preferences:
Do you need access to the hosting dashboard for several team members with different access rights?
Do you want premium themes included in the price?
Do you need automatic WordPress and plugin updates?
What is your level of technical skills, and how often will your need to contact the support?
And maybe you prefer contacting the support via phone, not only live chat?
The list can go on. Questions of this kind are essential to answer before choosing the price plan and hosting provider.
Popular WordPress Managed Hostings Overview (2022)
Let's compare the cheapest plans of the most popular WordPress Managed hosting providers. The price is given for the annual payment plans. But consider that they often have deals and discounts, especially for new customers.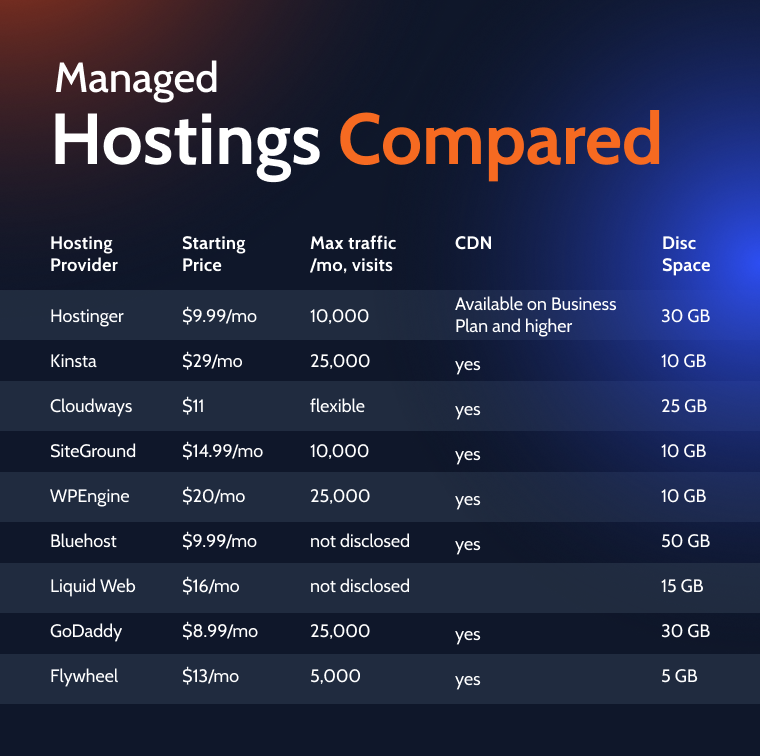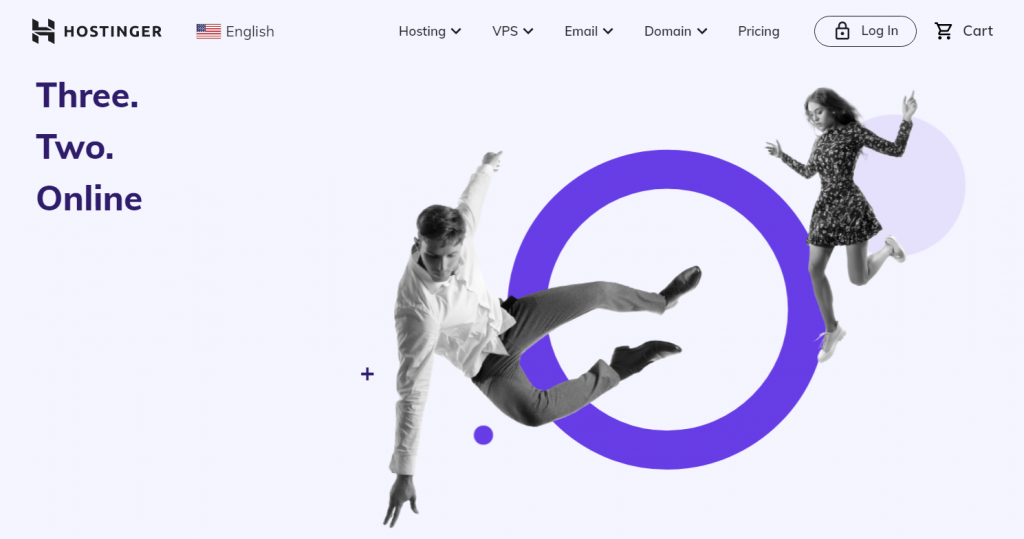 Focused on affordable services of decent quality with an all-you-need package suitable for beginners.
Pros:
prices are very affordable;
multiple data centers;
server-side caching solution;
Cons:
limited subdomains and databases number in starter plans;
limited (and relatively modest) disc space even on higher-tier plans;
support only via live chat.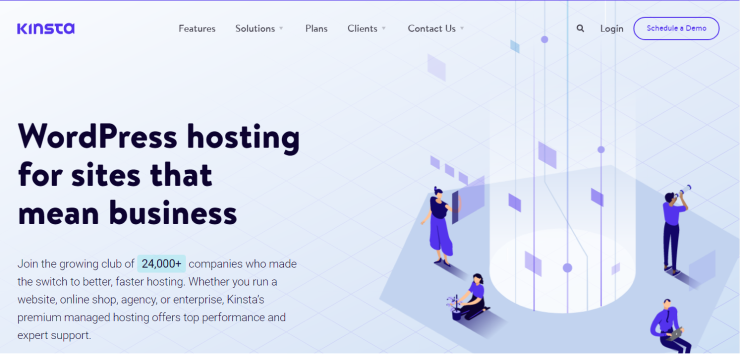 Focused on speed, security, and premium support.
Pros:
very responsive and helpful support;
uses Google Cloud Platform, which guarantees a blazing fast speed;
have server-side caching plugins for performance;
hardware firewall and DDoS detection.
Cons:
prices are high above average;
limited pageviews and traffic even on higher plans;
no email accounts.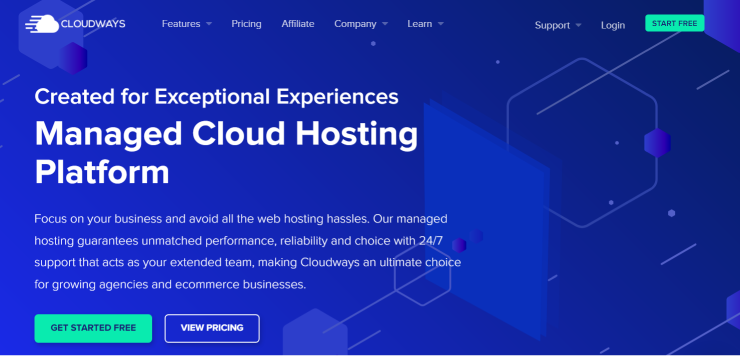 Focused on scalability, flexibility, customization, and speed.
Pros:
offers a choice between popular cloud providers (Digital Ocean, Vultr, Linode, AWS, Google) which can be changed on the go;
free 3-day testing period;
the dashboard is excellent for technically advanced users and has a lot of settings and monitoring assets;
unlimited number of websites, generous storage, and bandwidth (depending on the cloud provider);
dedicated firewalls and Cloudflare add-on even on the cheapest pricing plans;
Cons:
the dashboard and the number of options it offers might be slightly confusing for beginners;
no email accounts.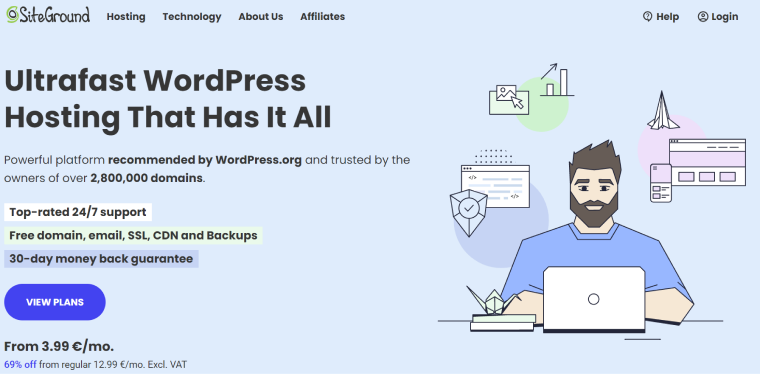 Focused on speed and highly-rated support.
Pros:
custom caching technology;
unmetered traffic;
user-friendly custom dashboard;
uses Google Cloud, which is good for speed and stability;
unlimited email accounts.
Cons:
staging and Git are available only on the higher price plans.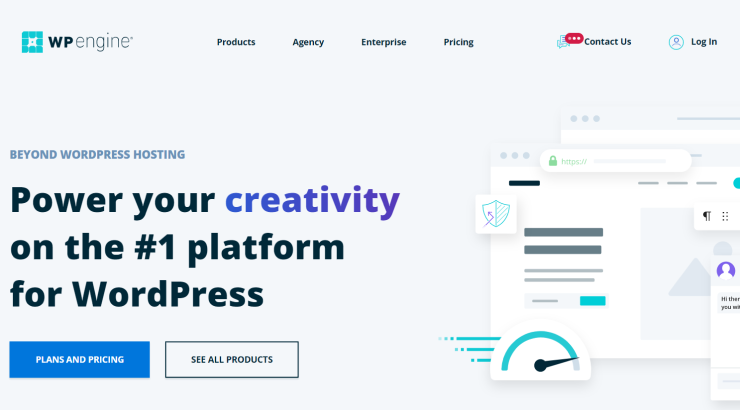 Focused on premium and custom-made solutions.
Pros:
WordPress-oriented hosting, which means experience and expertise;
page-performance monitoring and many premium tools and features;
easy staging tool;
10 premium themes are included in the price.
Cons:
prices above average;
website monitoring is a paid add-on.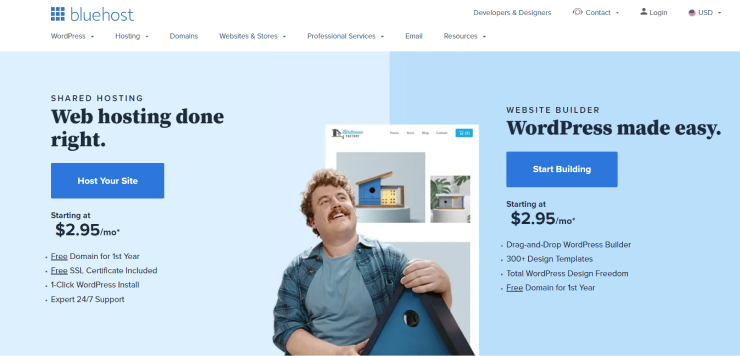 Focused on great solutions for beginners and small budgets.
Pros:
very user-friendly dashboard;
unlimited websites and storage for a low price (small business plan);
affordable prices and significant discounts for new users;
unmetered bandwidth.
Cons:
no money-back guarantee or free testing period;
automated backups are available only on higher plans.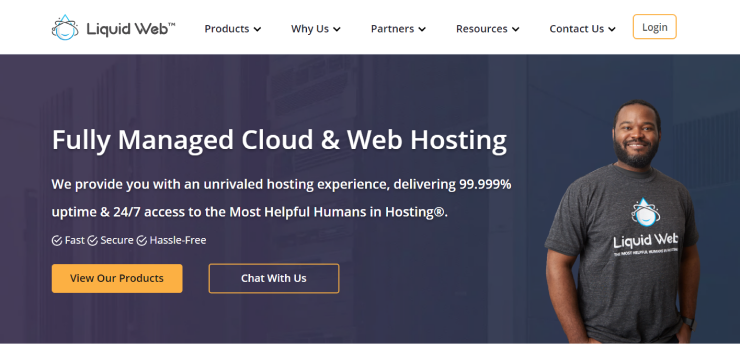 Focused on eCommerce websites, cloud, and dedicated server solutions.
Pros:
custom Nexcess Plugin Performance Monitor;
the solution for 95% query load reduction;
unlimited email accounts;
page performance monitoring;
no metered pageviews or traffic limits.
Cons:
the toolset and the dashboard are not for very beginners;
prices are above average.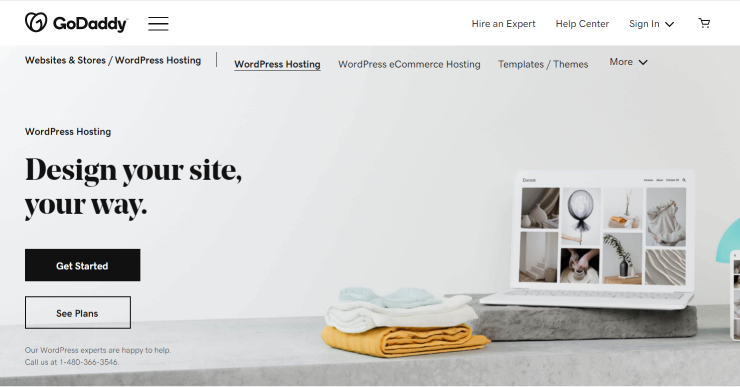 Focused on a user-friendly dashboard interface and solutions ideal for beginners.
Pros:
domain and hosting can be managed under a single account;
free domain;
easy-to-use staging tool;
prices are very affordable;
free daily malware scans.
Cons:
email is a paid service;
live support is not available 24/7, and its quality might not be so flawless.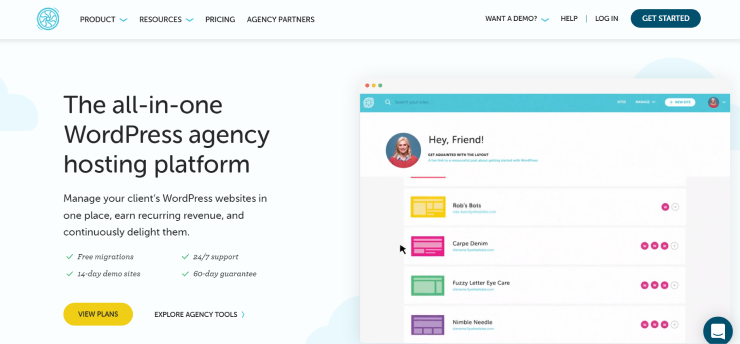 Focused on solutions for agencies and those who manage multiple WordPress websites.
Pros:
uses Google Cloud, which is fantastic for speed and stability;
has unique and handy tools to create an efficient workflow for agencies and teams, as well as creating multiple websites;
site cloning and blueprint add-ons even on the cheapest plan;
extensive knowledge base.
Cons:
modest storage space and pageviews limit;
agencies' real perks and solutions make sense only starting from higher (and significantly more expensive) plans.
Hint:
Choose the hosting provider that has data centers physically located in the region where most of your clients are from. It will significantly increase the loading speed.
FAQ
Do I need to buy a specific hosting for installing WooCommerce?
No, you can install it even with the basic (the cheapest) hosting plan. But most of the providers have a special WooCommerce-optimized plan to ensure your e-commerce site runs smoothly and has all the required resources. 
What is the best-managed hosting for WordPress?
What will be the best option for you depends on your needs and preferences. However, there are some standard requirements that define a good WordPress hosting solution: speed (good load time), WordPress optimization, security, backups, usability, and user-friendly support. 
Is it possible to have managed dedicated WordPress hosting (with an entire server just for my needs)?
Yes, some providers offer this option. However, there are a lot of decent solutions in enterprise WordPress hosting plans almost every big and trustworthy provider offers.
Do providers offer managed hosting for headless WordPress?
Only some of them to this date, such as Bluehost and WP Engine. 
Sum Up
WordPress managed hosting is a great solution not only for beginners but also for those who don't want to dive too deep into technical details of hosting settings, including security, speed, and backups. What is more important is that even those who have all the skills will not be left on their own to fight a problem with your website when it arises. They will have a team-on-demand service. And it will be the team of those who know the specifics of their hosting very well and work with it every day. In the aftermath, it will save you a lot of time and energy, but it also guarantees you some peace of mind.
Paying a bit more for the service can save you some money because, in critical cases, hiring a professional to fix problems encountered or losing clients because your website is down or slow will cost you much more.
But there are things to consider when choosing your hosting provider and hosting plan. The three main pillars are speed, security and user-friendly interface, and tech support. It's also essential to take into account your specific needs and preferences.