Custom Help from Croco Developers
to receive max reward from a project release
Croco customs is disabled. It will be available after the winter holiday season.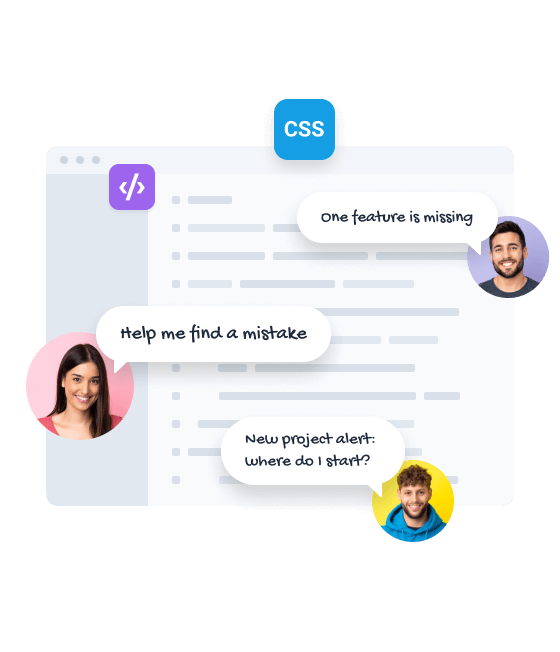 You Are a Croco User
…unable to finish the project because one feature is missing
In case you fail to complete a development project without one must-have feature, we'll help you achieve the desired result.
…confused about choosing tools and building the project architecture
Our dev team will suggest the right tools and help you create the desired project architecture to reduce time waste to 0.
Services We Provide
Website architecture creation
We'll devise a unique structure and help you put it into practice.
Site-building tools selection
We'll help you hand-pick the right tool to complete every dev task.
Structural errors detection and fixing advice
We'll look into each matter individually and provide expert advice.
Code customization and new functionality development
Need a custom solution? We'll write new code and launch a missing feature.
Free support for simple projects
Cases that do not require custom solutions will be fixed by support agents for free.
Get All the Best from Dedicated Team
delivering practical development solutions
20 commercial plugins & 50 custom add-ons
actively use Crocoblock products
Request a Custom Solution
Fill in the form and the personal manager will contact you as soon as possible.
Frequently Asked Questions