With JetSearch plugin you can adjust all elements of search functionality and define how the results are shown. You can ask: and what about customization of notifications in case the request is negative?
From this tutorial, you'll learn how to adjust the notifications that we can see in case there are no results that correspond to the visitor's request.
Setting new notification messages
Step 1 — First of all, you need to open the page with Ajax Search widget in Elementor. In the editor click the Notifications block.
Step 2 — Here you can see that default notification text which is usually applied.
Step 3 — Now, enter the new notification and click the Update button.
Step 4 — You can also style up this message by proceeding to the Style > Notifications in the Elementor editor. Choose the typography of notification, set the color, alignment, and paddings for the notification.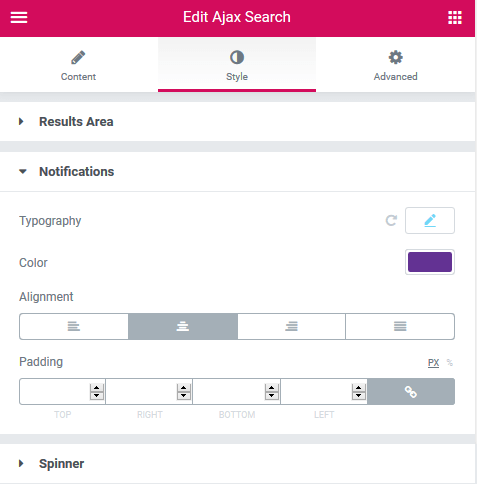 Step 5 — Don't forget to update the changes.
Check how it looks now. Type in something you don't have on your site in the search field and view the message you have just created.