If something goes wrong while using Elementor page builder, e.g., you can't open the editor no matter how long you wait until it loads, don`t panic.
Although you might suddenly run into a problem which is called a white screen of death, there are no issues that can't be solved.
Avoiding erros with Elementor
Step 1 — Firstly, go to your WordPress Dashboard and select the Elementor > Settings option.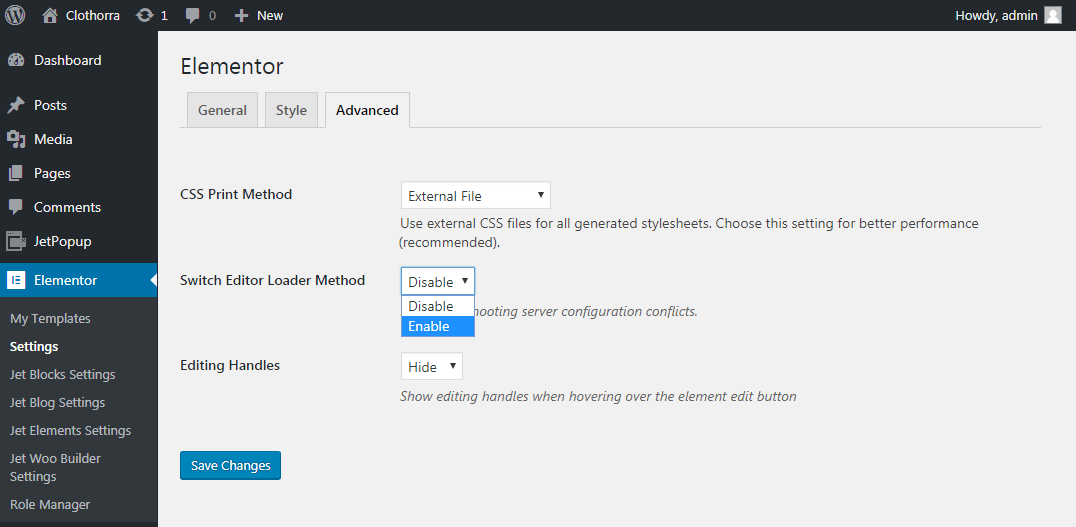 Step 2 — After that, open the Advanced tab and move on to the Switch Editor Loader Method area which will help you troubleshoot the server configuration conflicts.
Step 3 — Select Enable option from the Switch Editor Loader Method dropdown.
Step 4 — Afterwards, click the Save Changes button.
Now you can see the daylight. Check how it works now!