How to Enable Editor Loader Method to Avoid Errors while Using Elementor
Keep reading this tutorial to find out how to enable the Editor Loader Method to avoid errors while using Elementor.
Although you might suddenly run into a problem which is called a white screen of death, there are no issues that can't be solved.
Avoiding Errors with Elementor
First, go to your WordPress Dashboard and select the Elementor > Settings option.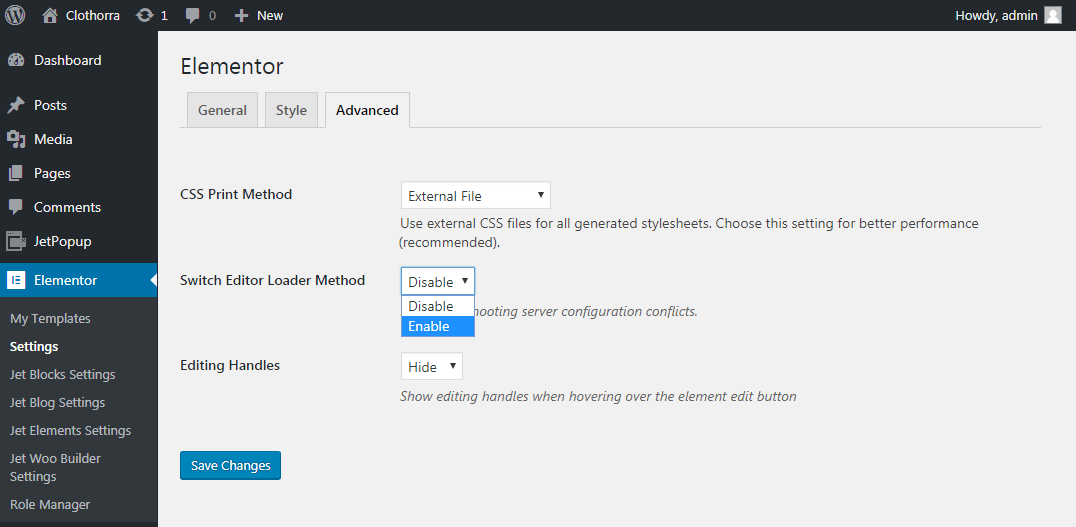 After that, open the Advanced tab and move on to the Switch Editor Loader Method area, which will help you troubleshoot the server configuration conflicts.
Select Enable option from the Switch Editor Loader Method dropdown.
Afterward, click the Save Changes button.
Now you can see the daylight. Check how it works now.
Was this article helpful?