An ID is a short number in an URL address that distinguishes unique codes for each page, post, etc., on your site.
There are lots of different ways to find out the page's ID. We have explained the easiest of them down below, so keep reading to learn how to do it!
Finding out the page's or post's ID
Step 1 — Firstly, open the WordPress Dashboard and select the Pages/Posts option.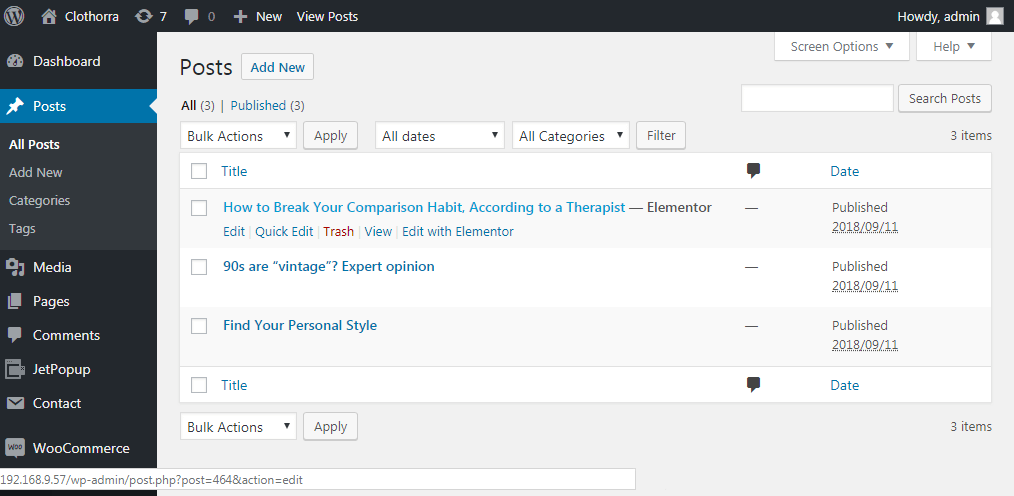 Step 2 — Then, hover over page/post the ID of which you want to find out on the All Pages/Posts screen.
Step 3 — You will see its address along with an ID on the left at the very bottom of the page.
So, if you have followed the instructions above, now you can easily find out the post's or page's ID in several clicks!