Plugins increase your website functionality and capabilities, supply you with diverse settings and options, provide you with additional tools. Jet Plugins can be installed either with the help of the Crocoblock Wizard, or using WordPress Dashboard.
Plugins installation
1 Step — Proceed to the WordPress Dashboard, where you can find the Plugins section. Hover over this section with your mouse cursor to reveal the available options. One of these is the Add New button, which you have to select.
2 Step — Afterwards, you will discover the Upload Plugin button at the very top of the page.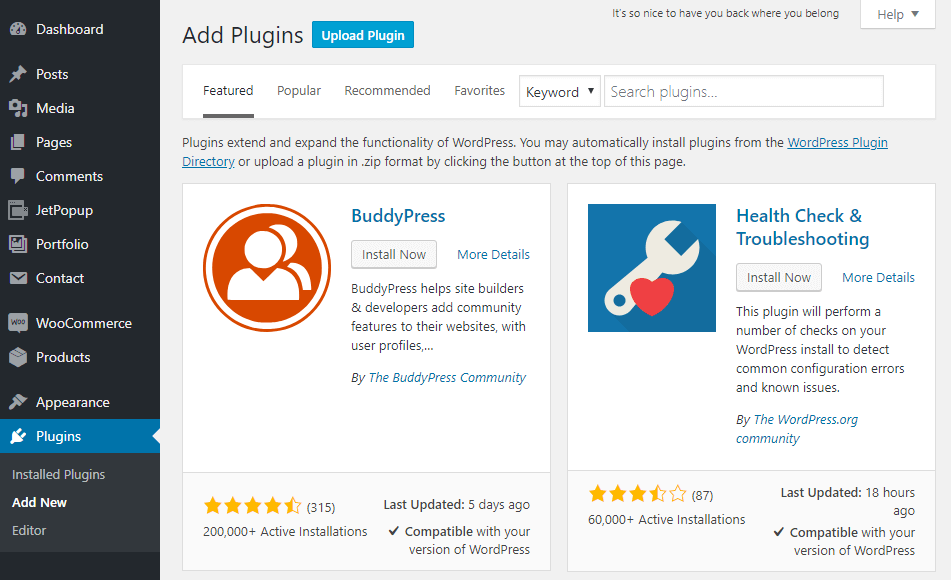 3 Step — Click the Upload Plugin button and browse your plugin from your hard drive. Pay attention that only .zip format files can be uploaded. Select the wanted archive and start the installation by clicking the Install Now button.

4 Step — Activation is one of the inevitable steps, which you don't have to forget about. Hover over the Plugins section. Click the Installed Plugins button to proceed to the list of your already installed plugins. Find the one you want to get active and click Activate. Consequently, your plugin becomes active.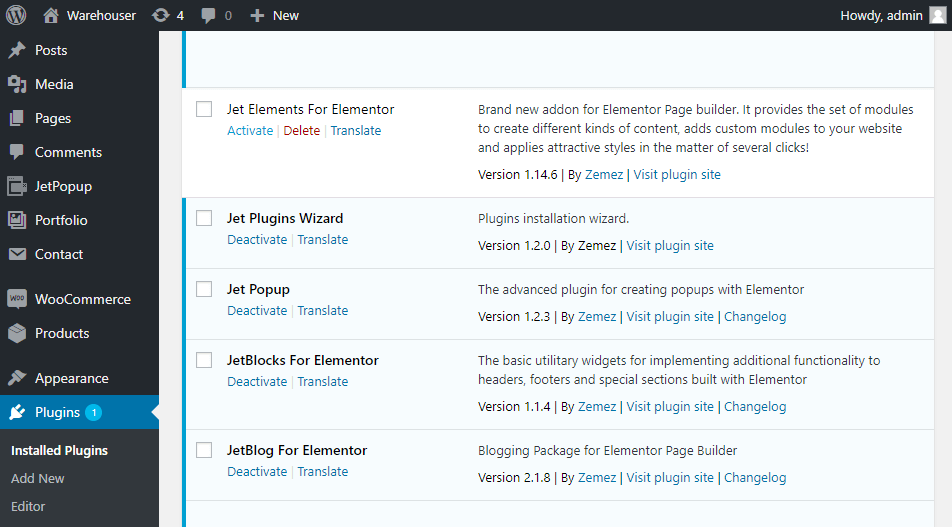 That's pretty much it. Find out how to install Crocoblock manually.