How to Register a Domain Name for WordPress Site: 3 Simple Steps
This detailed guide will explain how to register a domain name for WordPress sites in three simple steps.
Registering a domain name can be a confusing task if you face it for the first time. Which registrar to choose? Which kind do you need, paid or free? How not to make mistakes? This detailed guide will answer the most important questions. So move on to the study.
Free Domain Names with WordPress
If you prefer WordPress builder for creating your site, it allows you to register a domain name for free. WordPress website domain registration is effortless. If you want to try it, follow the instructions below:
Start from WordPress.com. First, you need to make a profile there: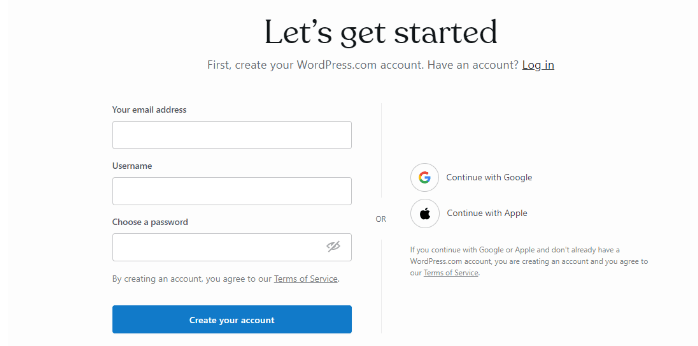 Write the desired domain name:

Choose the free option: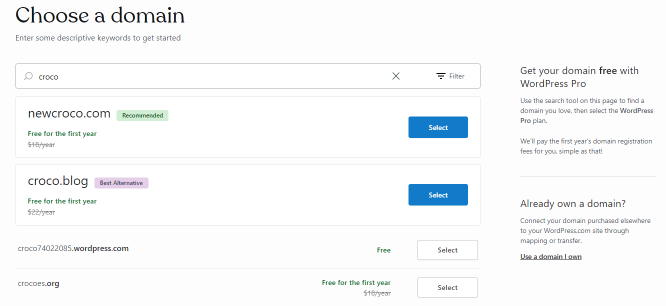 Choose a free plan: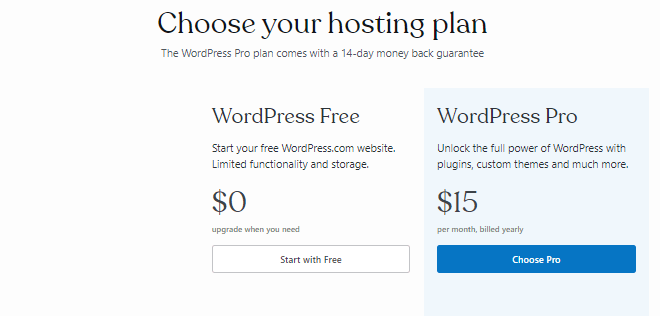 Do you want to try the free plan first? In this variant, plugins, the ability to create an online store, and some themes are not available to you. In addition, on the free plan, you can only store 0.5GB of data. The maximum number of visitors to your site should not exceed 10,000 people per month.
The PRO plan provides all these possibilities. It also allows you to store up to 60GB of information and 100,000 visits per site. It costs only $15 per month.
WordPress website domain registration is finished, and you can start building your site.
How to Buy a Domain Name?
Choose a domain name registrar
There are a lot of registration services that make it possible to buy a domain name. You can select any. Here are some popular registrars you can use:
They differ in rates and possibilities. First, let's look at registering your domain in the example below.
Choose a domain
Go to the site and enter the chosen combination of letters and symbols to get started. For example, "Croco":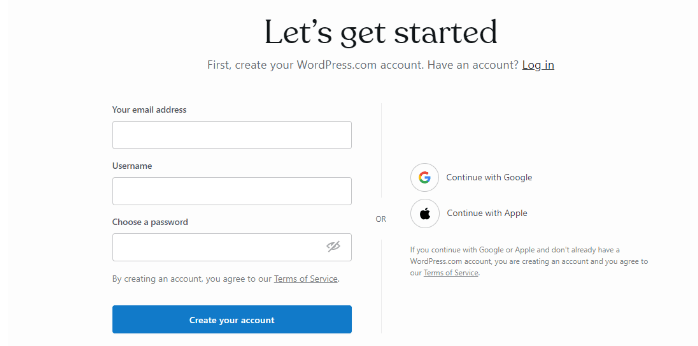 Search will show you the taken domains and some options you might like: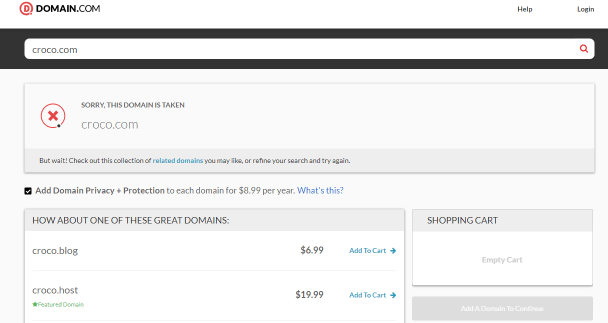 If there are no options for you, try changing the domain name.
So, let's imagine you have a news journal and you like the "Croco.media" option. Click on the "Add To Cart" button next to this version and push "Continue."
Choose the plan
Choose the plan that matches your budget and requirements.
After this step, you will be offered protection against DDOS attacks and spam. Install it if you don't want to lose important data if your site is attacked.
Choose how long you want to buy a domain name and other options. Write your data and purchase: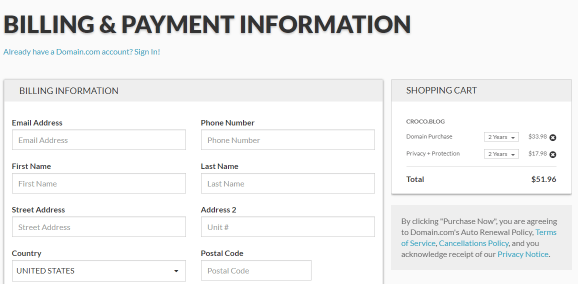 Sometimes you can immediately use your domain. However, it usually becomes available within 72 hours.
Congratulations, you have your domain! Start to create your unique website.
How to Buy a Taken Domain?
Don't get discouraged if you want a specific domain name, but it's already taken by someone else. You can buy this domain from the owner. How to do it?
Find the owner's contacts
Go to Google and find the site address you need. Usual owners' contacts are in the footer. Also, you can search for them in the WHOIS database.
Contact the domain owner
Write to the domain owner that you want to buy their domain name. Make them an offer they can't refuse.
Make a deal
Use services that will help you make a secure payment. Never send money to strangers online.
Ready! You can install WordPress and get started.
So, as you can see, registering a domain name for a website is a relatively simple process. If you do everything correctly, your website will become a vital resource.
Save this instruction and use it when you want to make a new site.
Was this article helpful?