The Portfolio widget of JetElements plugin will be helpful if you need to showcase your creative works. It's perfect for displaying photos for photographers models, estate agents, designers, artists, architects, etc.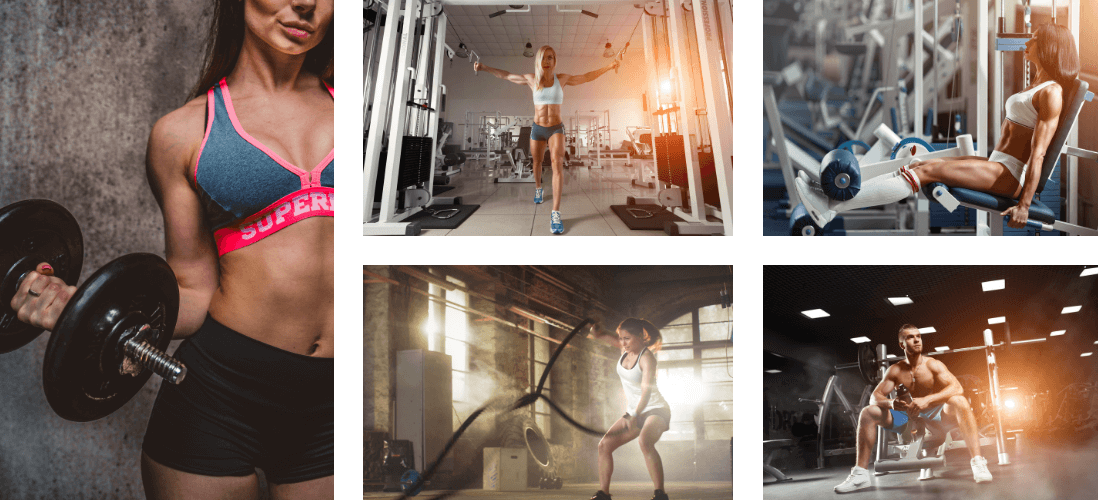 Creating a Portfolio with JetElements Portfolio Widget
Step 1 — To begin, find the Portfolio widget and drop it into a new section on any web page you want.

Step 2 — Proceed to the Content > Items block, where you are able to add new pictures to your portfolio by clicking the Add Item button.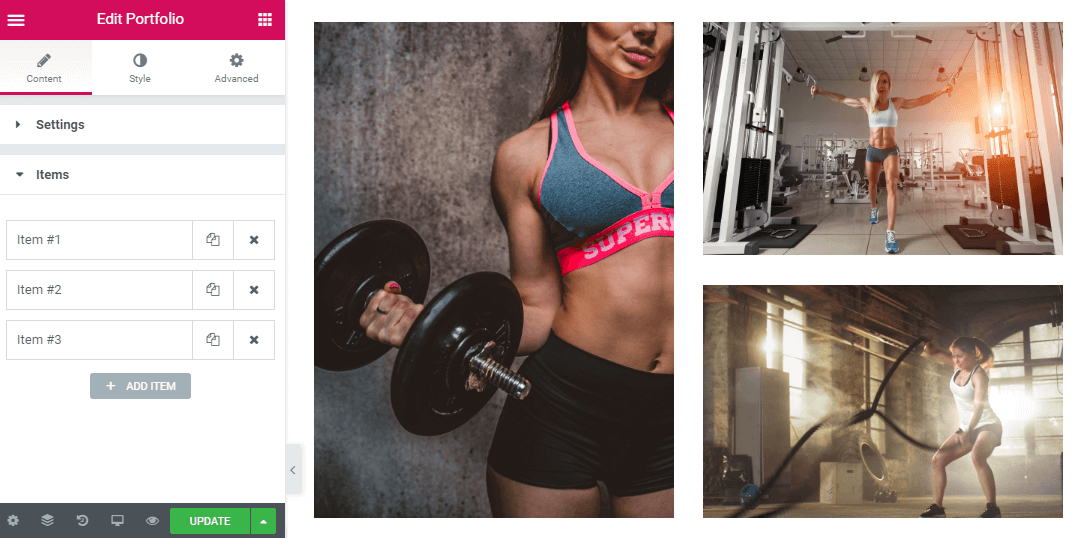 Step 3 — Now you don't have to create categories via Dashboard. You can categorize items right in the Category field. Just write the name of a category for each item, e.g. "fish", "dog", "cat". They will be displayed at the top of the portfolio. Once you click any category, the photos are filtered, and only the ones related to the selected category are shown.
Step 4 — Here in the Items block you can also add the Image, Title, Description, etc., for each item.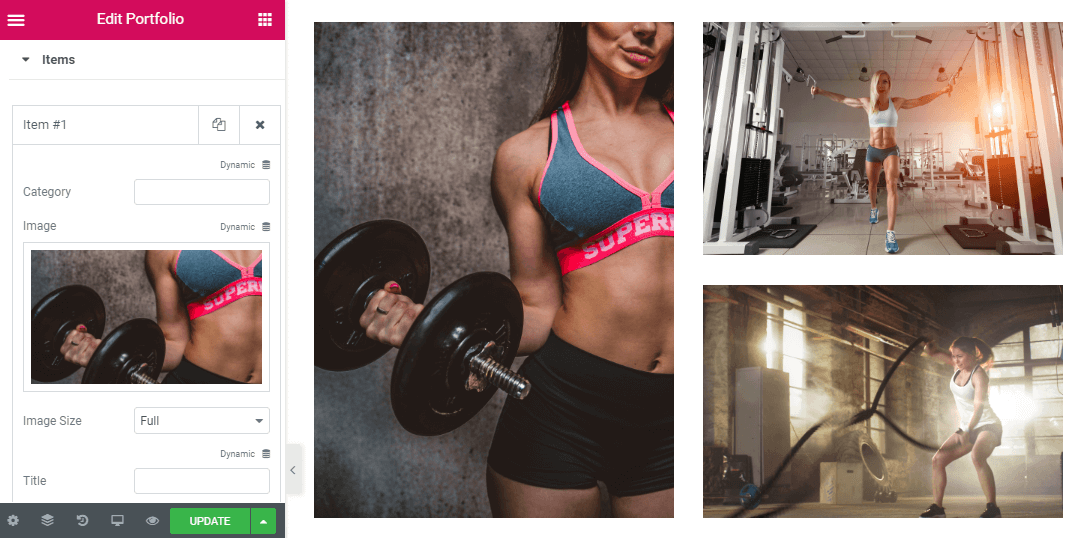 Step 5 — There is also a possibility to add a link button to each item. You can easily do it by means of inserting the URL address in the Link URL field, so that, click the link button to proceed to the original source.
In the Link Text field, rename this button if necessary.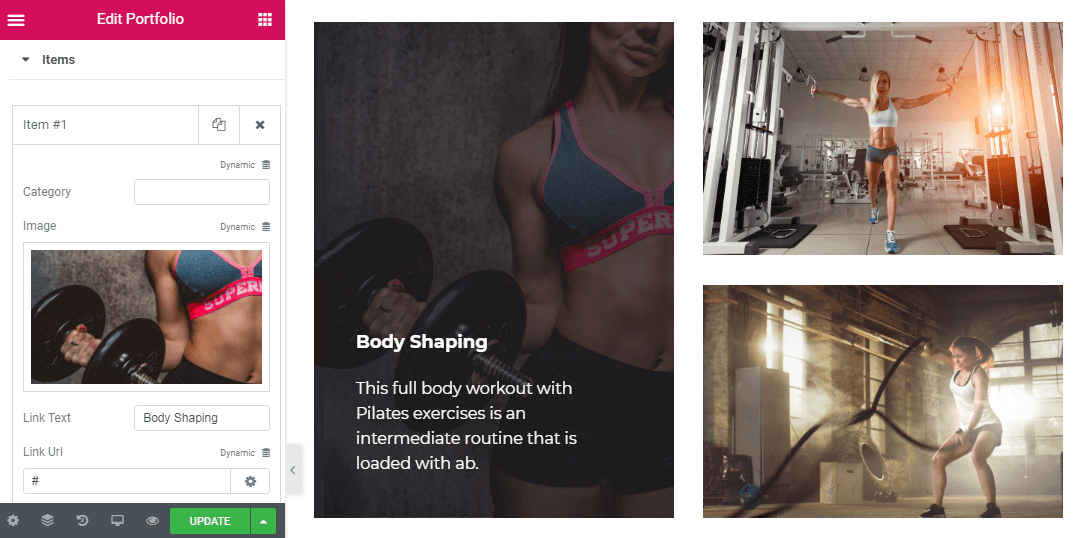 Step 6 — Navigate to the Content > Settings block. Here choose the layout out of Masonry, Justify, List or Grid in the Layout Type dropdown.
Step 7 — Move on to the Preset block and choose, where the content will be placed, e.g., at the bottom of the picture, below the picture, at the top of the picture, etc.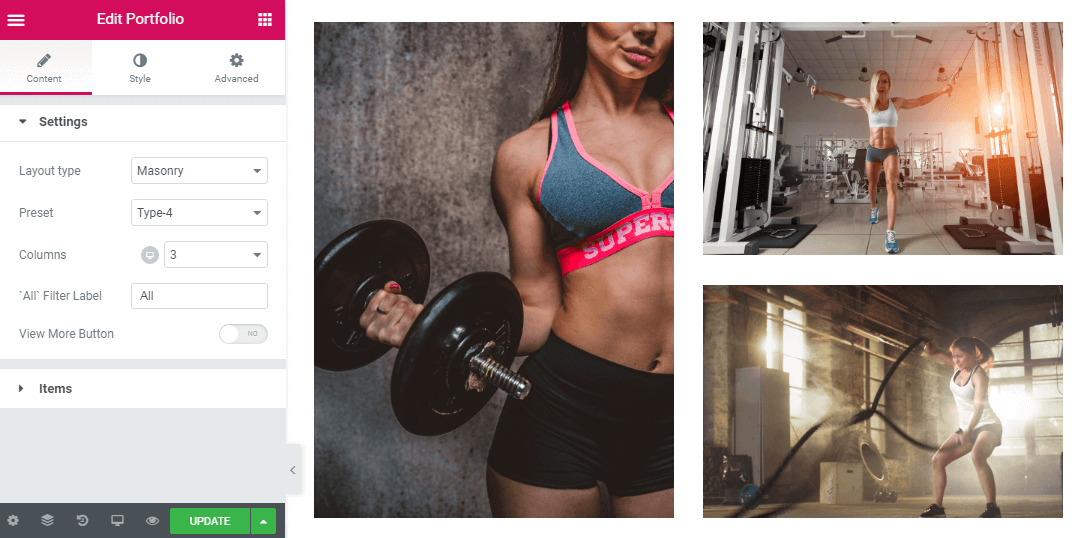 Step 8 — In the Columns dropdown select the number of columns, and you are also allowed to rename the "All" filter button in the "All" Filter Label field. Name it according to your needs.
Step 9 — Navigate to the Style block, where you can style up the filters, the content, the More button, etc.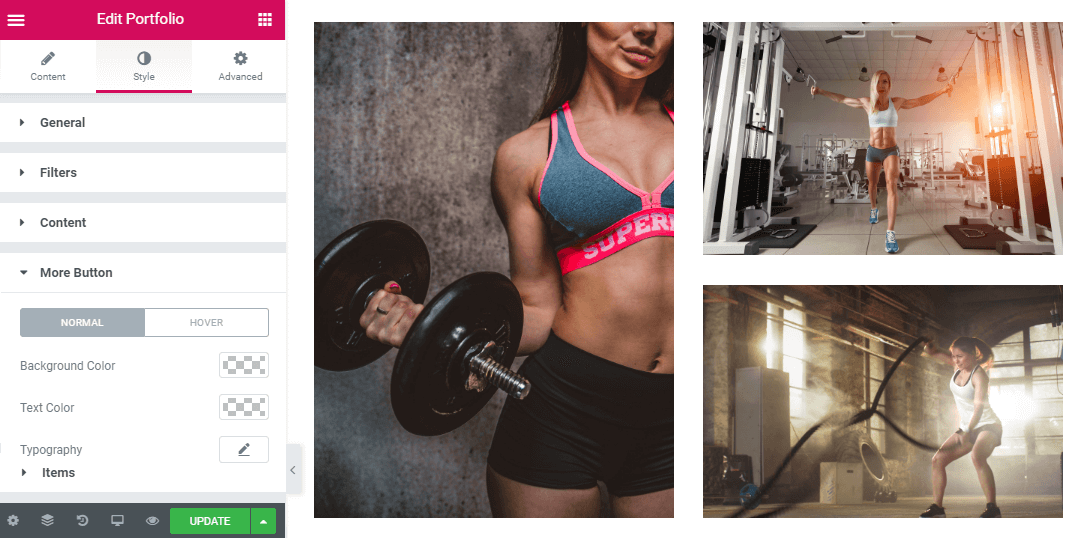 Step 10 — Go back to the Content > Settings block, where you can add the View More button with the help of the View More Button option in order to partially hide the items. Proceed to the Item Per Page field, where you just need to specify the number of items, which will be initially displayed. The rest of the items will stay hidden and appear only after clicking the View More button.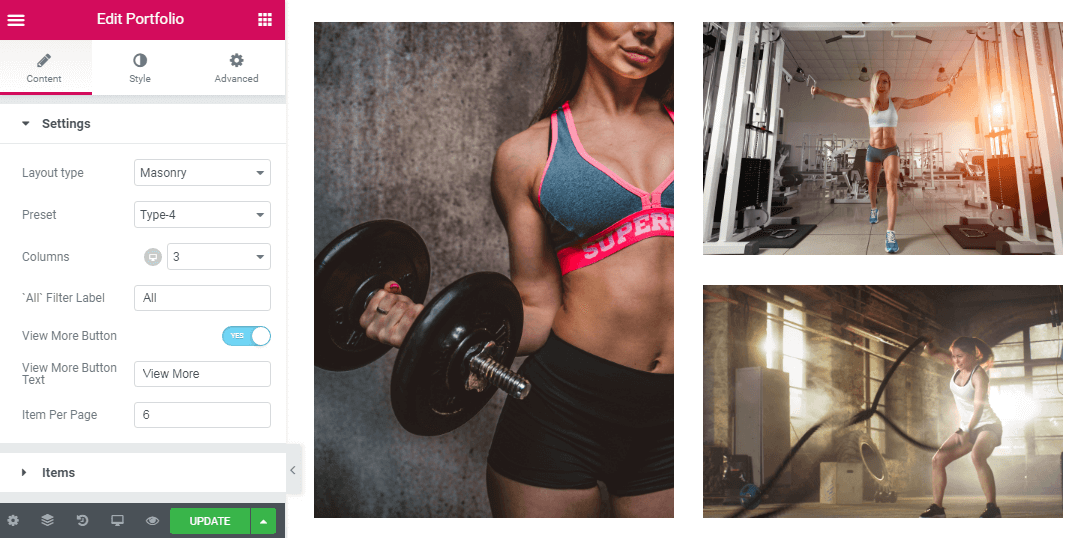 Keep exploring opportunities with Crocoblock! Now you know how to create a portfolio in order to showcase your work with a powerful Portfolio JetElements widget.