JetBlocks plugin allows the user to add settings in the blocks of the site. One of the settings is a column order. It is used if you have three or more columns in your section and you want to change their order.
1 Step— Enable the Column Order extension
Navigate to the WP Dashboard and open the Crocoblock > JetPlugins Settings > JetBlocks > Widgets&Extensions. In the Available Extensions tab find the Column Order toggle and enable it.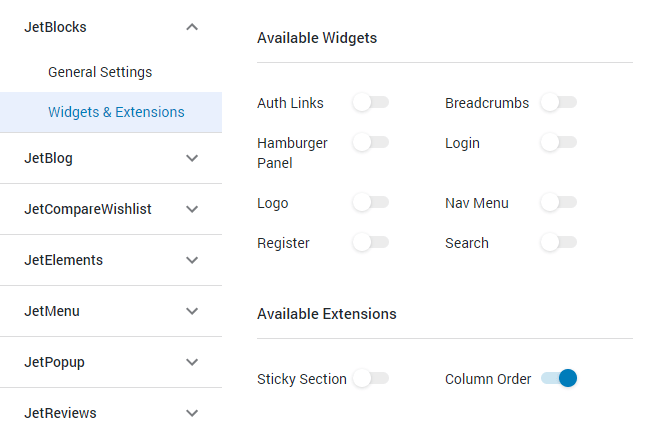 2 Step— Apply the order to the columns
Open the necessary page in the Elementor page builder and select the section where you want to set column order. You need to have a section with three or more columns to set them. Choose one of the columns and click the "Edit Column" button.
In the Layout tab, you will see Column Order field where you are able to set the order of the chosen column in a row.
Now you see how this option works.
Congrats! Now you know how to range the columns with the built-in function in settings!