Liven up your website by adding parallax background to sections using JetElements Parallax option.
Creating a parallax background
Make sure, that you've activated the Section Parallax Extension in the JetElements Settings. To perform it you should proceed to the Elementor > JetElements Settings option and here go to the last tab which is called Available Extensions where you need to toggle on the Section Parallax Extension option.

Step 1 — To get started, first, let's create a new section. Second, click the Edit Section button at the top of the section.
Step 2 — After that, go forward to the Layout > Jet Parallax block in Elementor. Let's click the Add New button to add a background image for this section.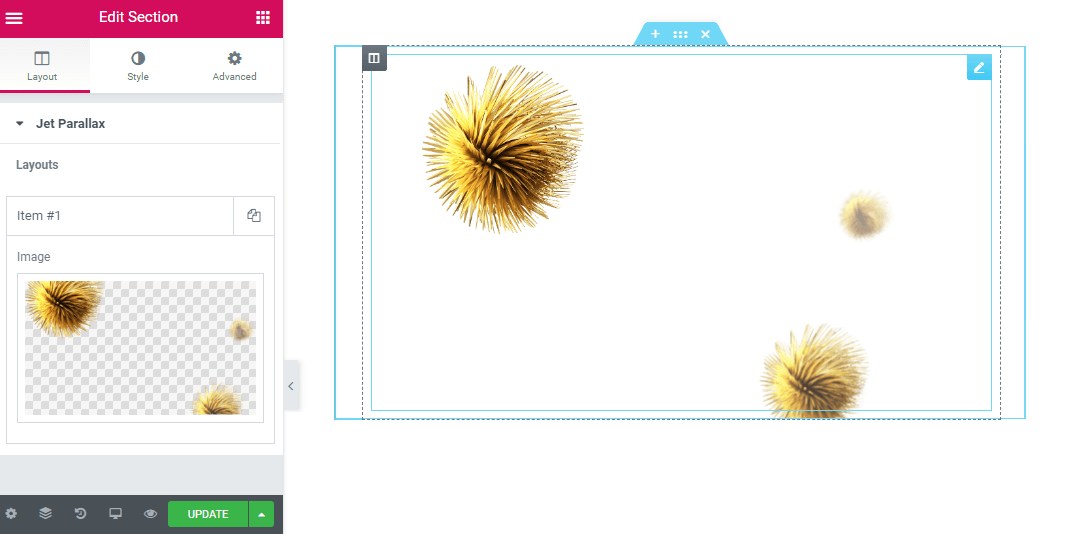 Step 3 — Then, upload an image using the Image option. Attention! This image should have portrait orientation (the height should be larger than the width).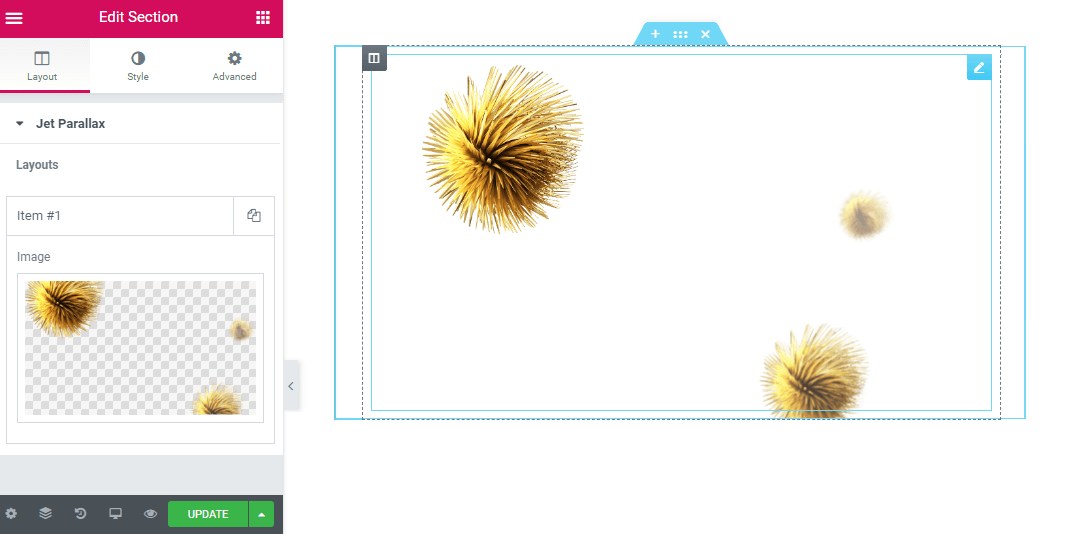 Step 4 — In the Parallax Type section select Scroll, so that the picture moves along while one's scrolling up or down.
Step 5 — In the Background Size section pick the Cover option in order for the background picture change its ratio and cover the whole section.
Step 6 — Afterwards, move on to the Animation Property block, where you should choose the Background Position option.
Step 7 — Next, set the animation speed using the Parallax Speed toggle.
Step 8 — You can also make some changes in the z-Index, Background X Position(%) and Background Y Position(%) fields if you need.
Step 9 — Determine the devices the parallax effect will be seen at in the Enable On Device block.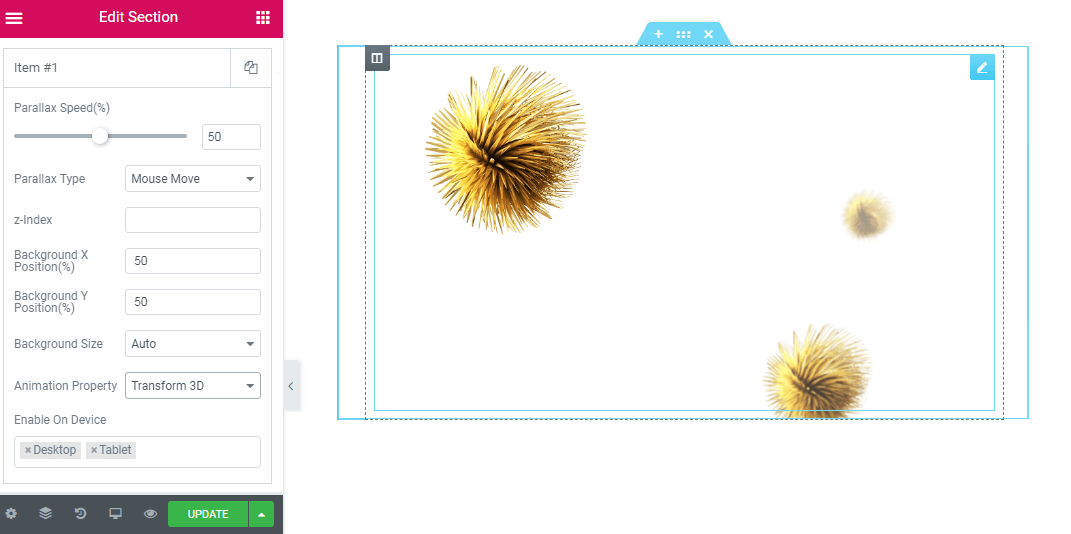 Step 10 — The very last step is to fill this section with the content!
Congrats!