The Services widget of JetElements plugin is a great tool for informing visitors about the range of provided services by your company. Reveal what you do in the most engaging way with the Services widget.
Working with JetElements Services widget
Step 1 – First of all, open Elementor editor and find the Services widget in the left panel in JetElements block. Add the widget to a certain section, where you want to display the services of your company.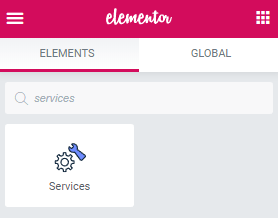 Step 2 – Now it's the very moment to customize the widget according to your needs. You can do that in the settings panel on the left. There are some blocks, such as Content, Style and Advanced.
Step 3 – The Content block is filled with various settings. Here you can define a title, description, select an appropriate icon, and also add a button with a link.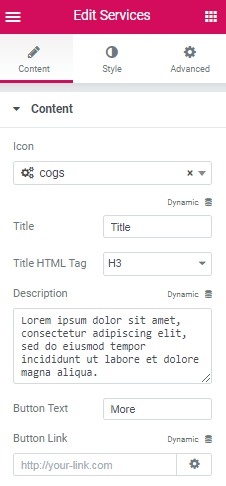 Step 4 – In Style block, you will find the style settings, which allow changing the appearance of the Services widget in accordance with your requests. Set background, border radius and select color for the title and description.

Step 5 – The Advanced block provides such options, where you can adjust a motion effect and responsiveness of the widget.
Step 6 – After all the needed settings are applied, click the Update button not to lose them.
Nicely done! Now you know how to showcase a list of services in a convenient way on your website with the help of JetElements Services widget.