The Team Member widget of JetElements plugin is really an awesome tool for displaying team members on your website. You can make your team members known to the website's visitors and display them in the most attractive way, adding positions, social links, and bio information.
This widget is easy to use, and the results that can be achieved with it will surprise you.
This tutorial will teach you how to add the Team Member widget to your website's page and customize it to showcase team members. Let's explore the process!
Adding a Team Member widget
Step 1 — Firstly, open the page to which you want to add a widget and click on the Edit with Elementor button to proceed.
Step 2 — Then, drag-n-drop the Team Member widget to the needed section.

Step 3 — After that, open the Content settings. Here you can add an Image to show a photo of your team member, First and Last Name, and Position in a company. Also, there's an option to add a Description, where you can write some personal information.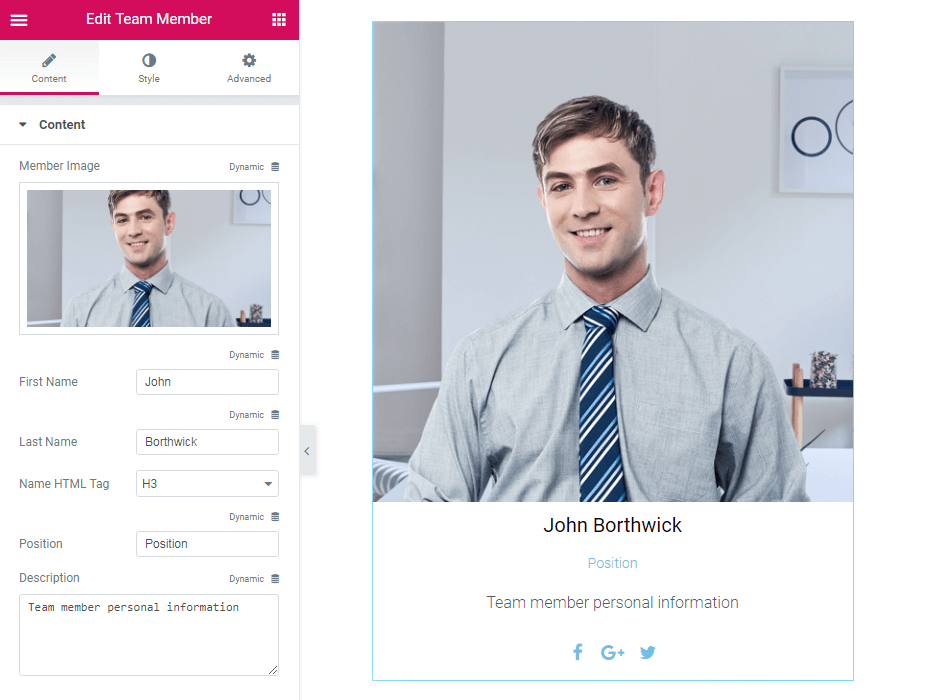 Moreover, there's an option to add different Links, such as Facebook, Twitter or Instagram account, so your visitors will be able to find more information about the team members.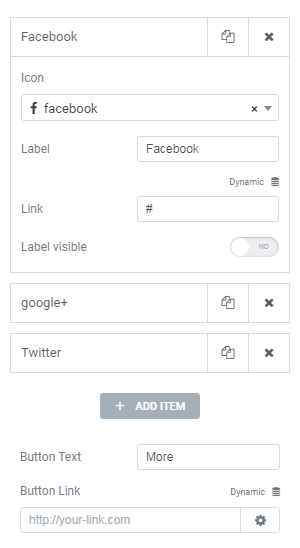 Step 4 — By the way, you can use a lot of different Style settings to show your team members in an appealing way.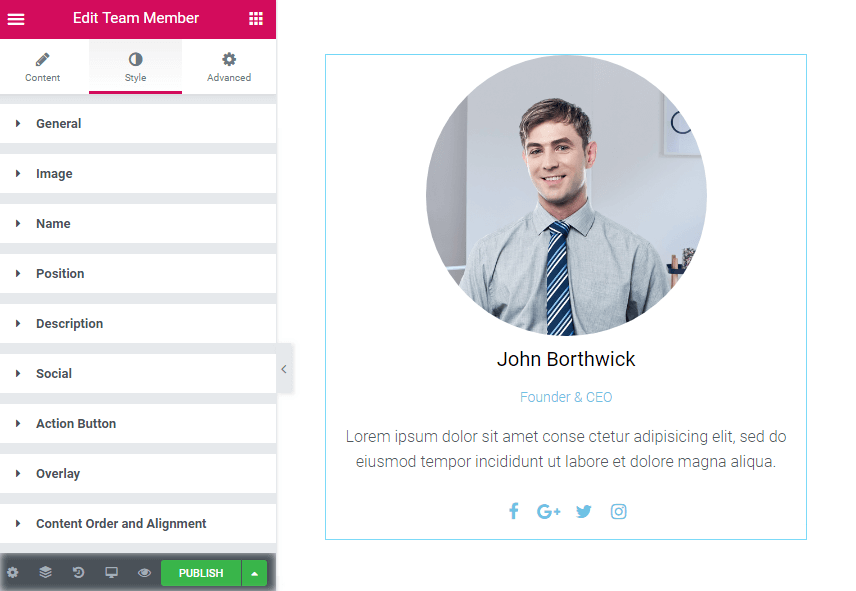 Step 5 — When you've finished with all settings, don't forget to click on the Publish button and see the result.
Congrats! Now you know how to add information about your team members to your website in the most stylish way with the help of Team Member widget from JetElements plugin.