JetElements Video Player widget assists in adding video files from Youtube, Vimeo or custom ones to your website in the easiest way. The appearance of your website will look more vivid and engaging with video content.
Adding and setting video content
Step 1 – Make sure you have enabled the Video Player widget in Elementor > JetElements Settings > Available Widgets block in your WP Dashboard beforehand.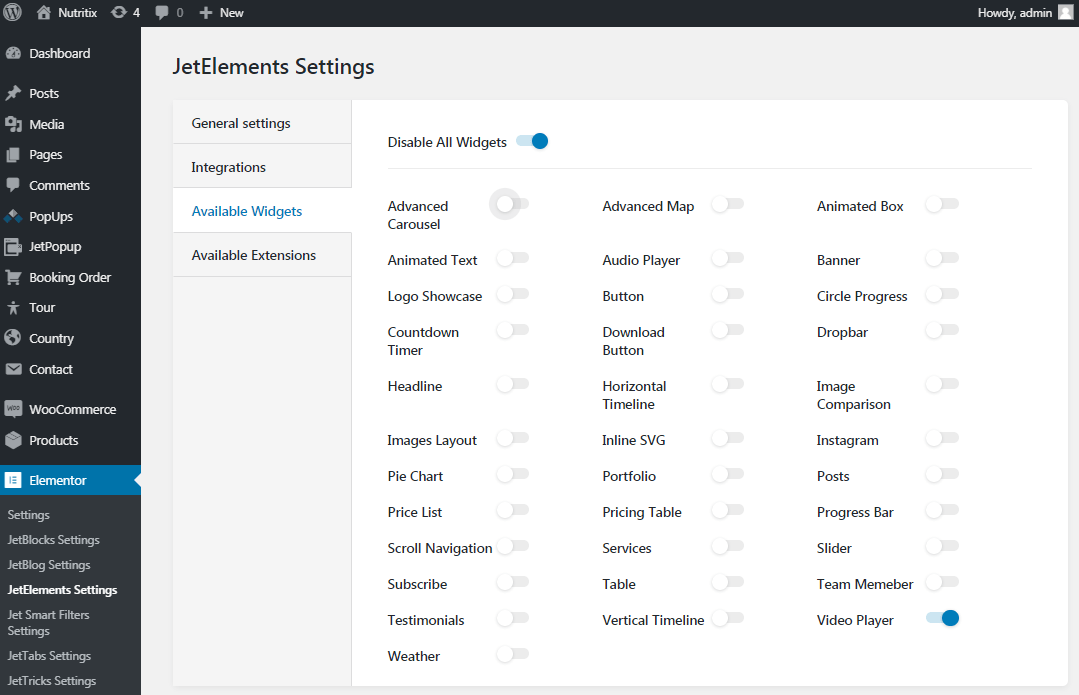 Step 2 – Then go to Elementor editor and find the Video Player widget in the left panel. Drag it to the spot, where you want to display a video.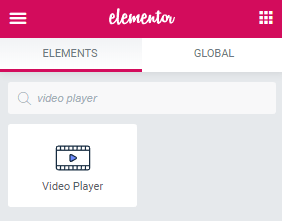 Step 3 – After that, the settings block will appear, where you can customize the widget according to your needs adjusting various settings in Content and Style tabs.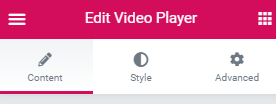 Step 4 – In Content tab, there are three sections, such as Video, Thumbnail Overlay and Play Button.
In the Video section, you need to specify the video type and provide the link if you have chosen Youtube or Vimeo types or select custom videos from your media library. A lot of video options become available, where you can enable autoplay, mute, loop, player controls, privacy mod, etc.
If you want to overlay the video with a thumbnail, you can set it in the Thumbnail Overlay section. To customize the play button open the Play Button section.

Step 5 – The Style tab provides useful settings for styling the video player and the play button in the most appropriate manner.
Step 6 – When you have finished changing Video Player widget, click the Update button to save the results.
Showcase video content to greet visitors, inform about updates, announce special offers, present your company or explain how any device works using Video Player widget.