It is possible to filter publications by their meta data with JetSmartFilters plugin via setting the meta values by creating a new filter.
Filtering publications by meta field values
Step 1 – First of all, make sure that publications have needed meta fields. In our case, there is Number of People meta field of Events custom post type.

Step 2 – The next action you need to do is to go to SmartFilters block in the WP Dashboard and click the Add New button for creating a new filter. We create a Select filter and choose the Data Source: Manual Input in the Filter Settings tab.

Step 3 – You will see the options list below right here, where you need to input the meta values with appropriate labels for filtering.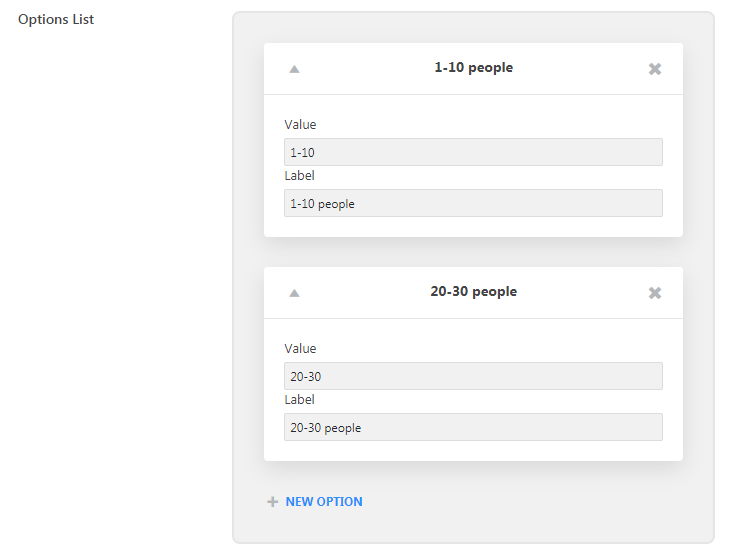 Step 4 – Also you need to paste the meta field name in the Query Variable option.

Step 5 – Now the meta values for the Number of People option in the Events custom post type are available. We should specify the number of people for each event.

Step 6 – Then, we open the page, where we have a listing and want to add a Select filter in Elementor editor and find the Select Filter widget in the panel on the left. We drop it in the certain section and see the settings window, where we need to select the created filter, specify the content widget (in our case it's JetEngine Listing Grid) and adjust other varied options. Make sure you have saved the changes.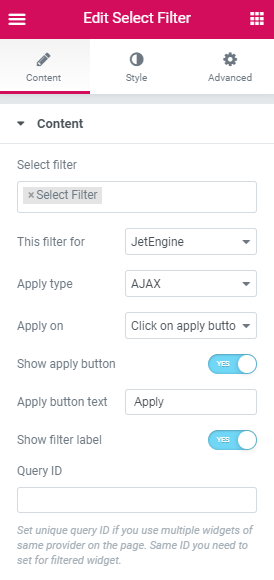 Step 7 – At the moment we are going to preview how the posts are filtered by values from the meta field via the Select filter type.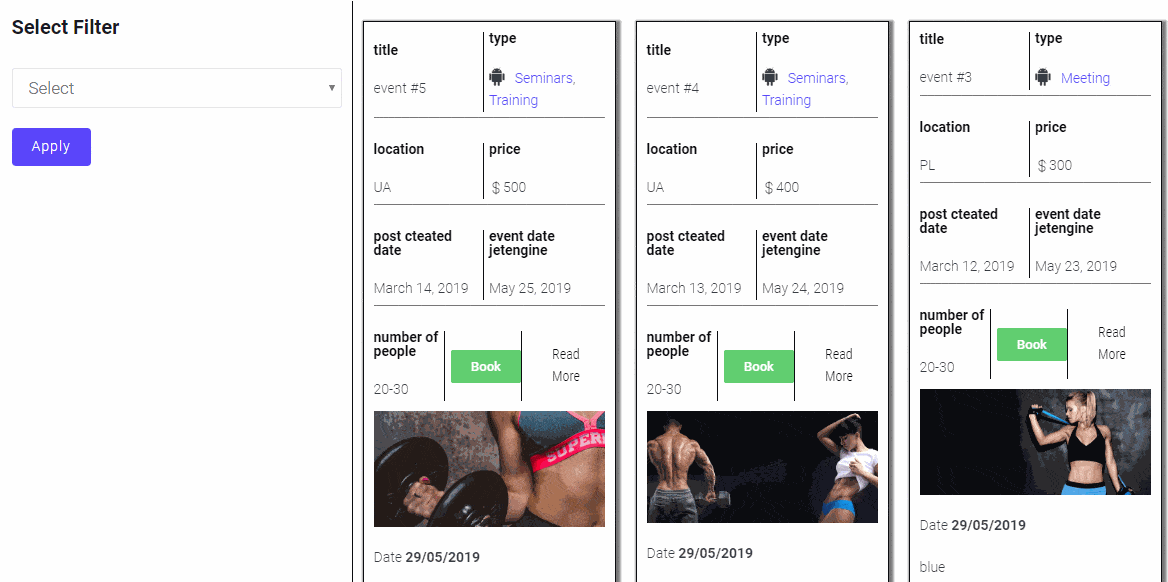 Great! Hope, this tutorial was useful for us and now you know how to filter publications by values from the meta fields using JetSmartFilters plugin.