How to Set Minimum Value via the Dynamic Function
This tutorial uncovers how to get the minimum counted value from the meta field with the help of the dynamic function feature.
You can use the Dynamic Function tag to display the "Price from" information. For example, you are creating a rental website and want to show from what minimal number starts the price per day.
Let's assume you have a Listing Grid on the page that shows the available rooms on the page. Go to that page, find the Heading widget, and drop it on the workspace over the Listing Grid. In the Title text area, click on the "Dynamic tags" button and choose the Dynamic Function option.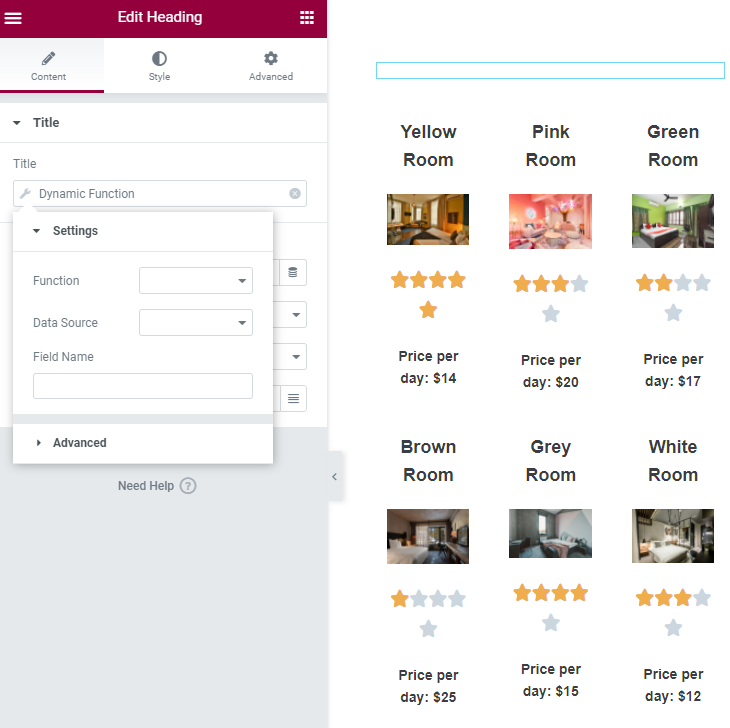 In the Function drop-down menu, choose the "Minimum value" option and choose "Post Meta" in the Data Souce list. In the Field Name bar, type in the name of the price meta field. Set all the other features so they will suit your needs. If you want to add some text, do it in the Before and After bard of the Advanced tab.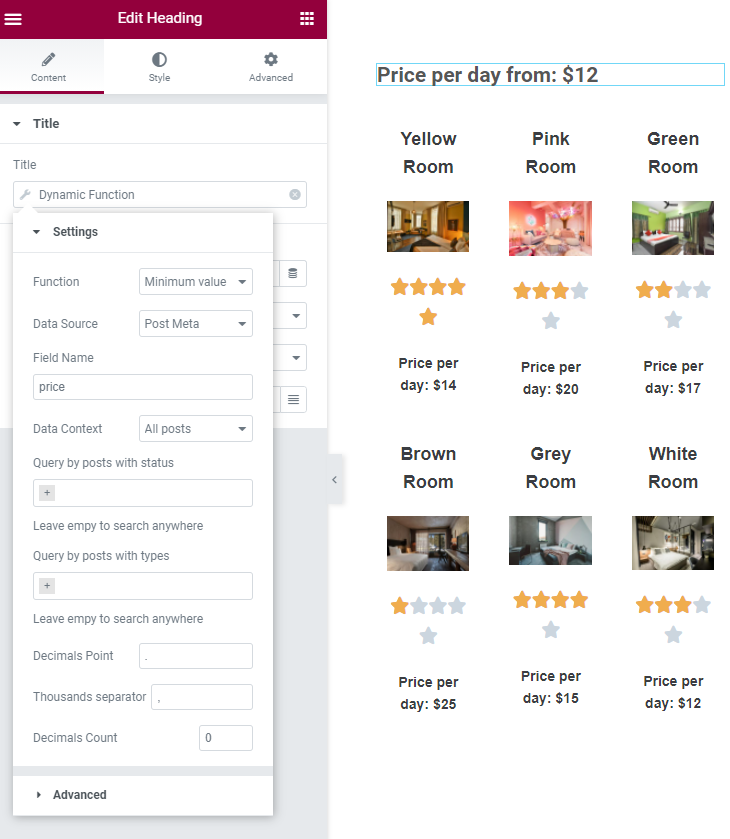 Here's how it can look like on the front end of the car renting site after a little styling: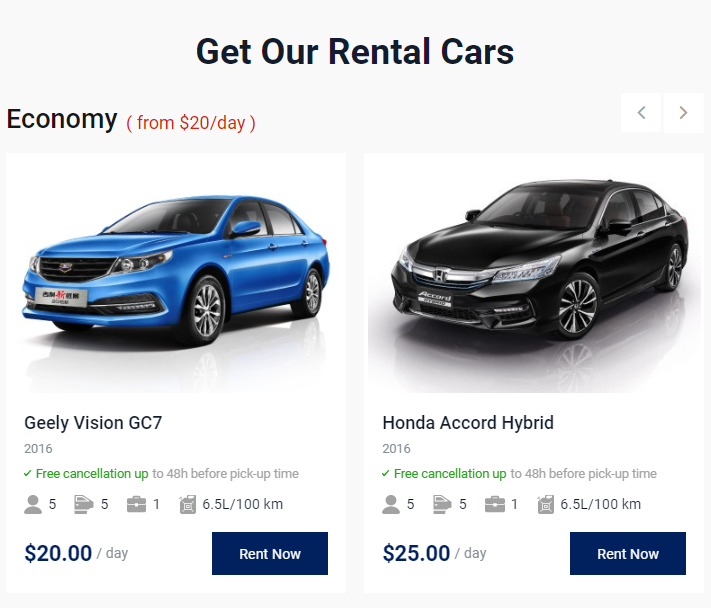 Was this article helpful?