How to Create Dynamic Sale Notifications for WooCommerce SQL Query with Open AI
Discover how to generate the SQL query using the power of Open AI to display dynamic sale notifications for WooCommerce. Learn how to show visitors the last sale on the website and when the order was completed.
Before you start check tutorial requirements:
This tutorial will show how to generate the SQL query with AI to show a notification of the most recent website sale: the product itself and the date/time.
Before you proceed further, ensure you have several completed orders on the website.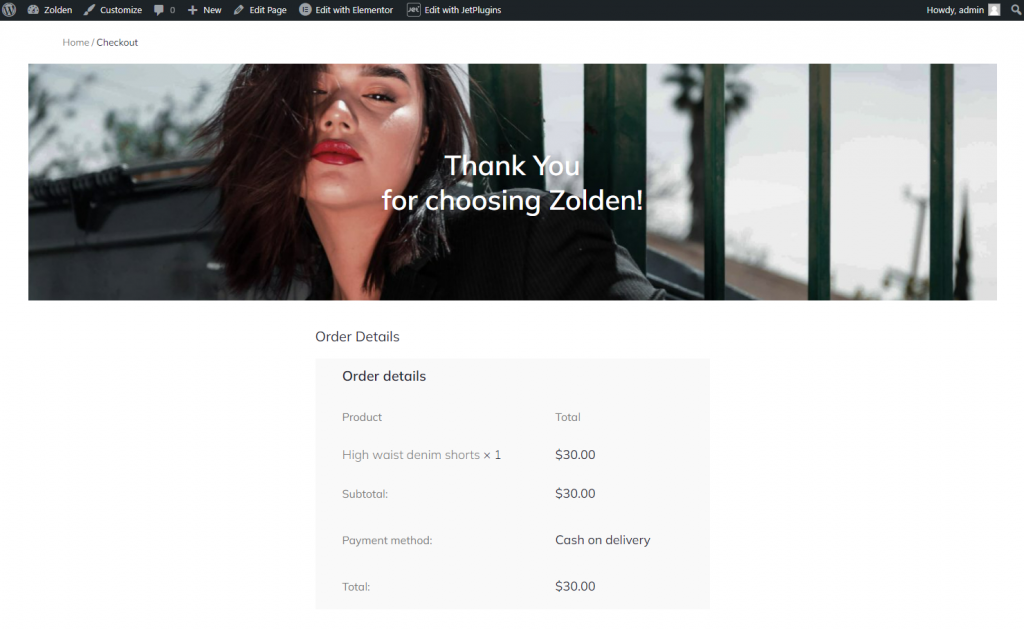 Create the SQL Query
Follow the JetEngine > Query Builder path and push the "Add New" button.
Give the query a Name, and select the "SQL/AI Query" Query Type.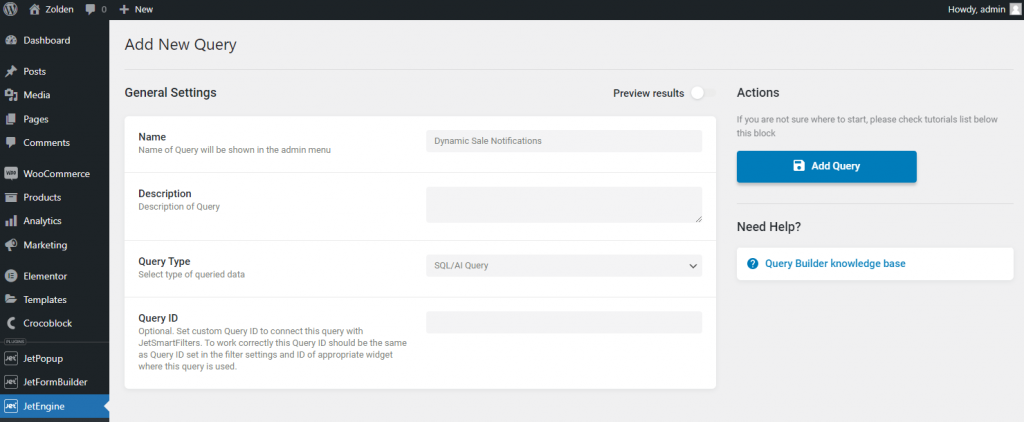 Enable the Advanced/AI mode toggle, and you'll see that the settings are different than if you decided to write SQL query manually.
To use AI, press the magic stick icon, and the pop-up for the SQL query generation will appear.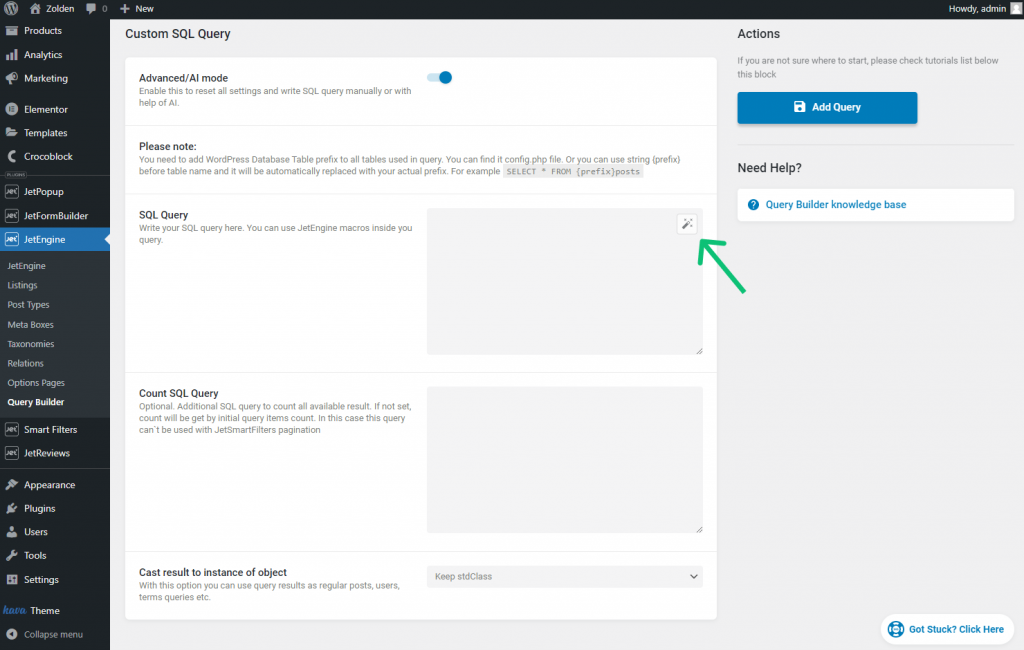 Now the critical thing is to write the correct prompt so the AI understands the request.
I entered the "WooCommerce. Select all product IDs from latest order. Add to the response product_ID and order_date. Limit 1." text into the Describe your query textarea.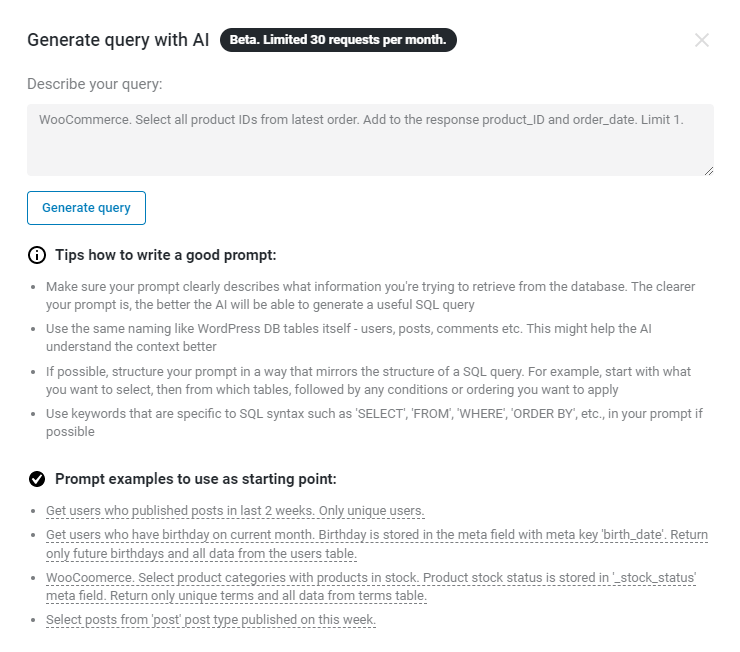 Hit the "Generate query" button, and get a generated query.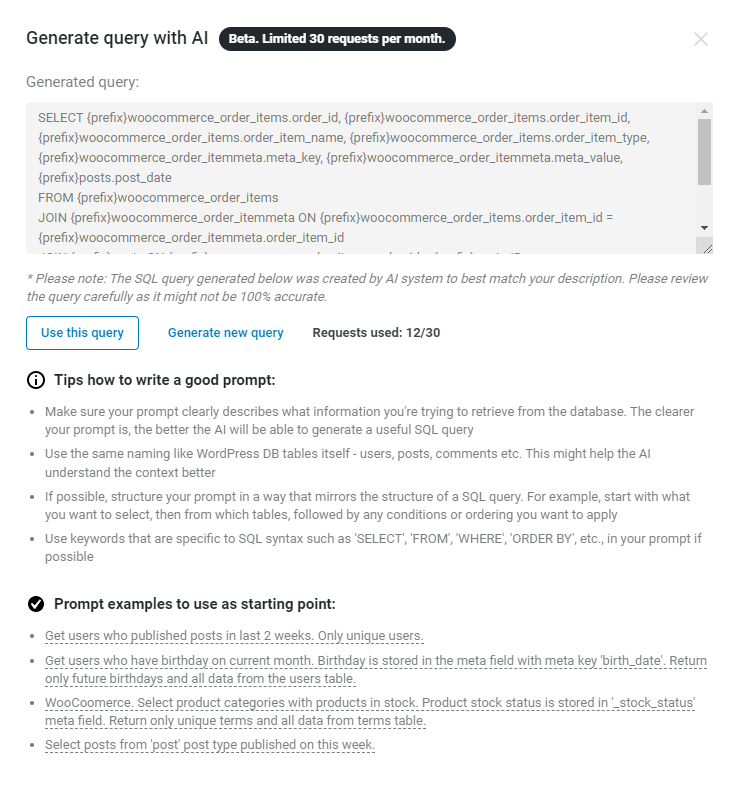 Was this article helpful?