How to Create a Horizontal Product Images Slider
Reading this tutorial will help you to customize the horizontal layout of the product images using JetProductGallery plugin for the Elementor editor.
As you might know, JetProductGallery is a great plugin for showcasing WooCommerce Products. Generally, it provides a toolkit for creating attractive layouts.
From this tutorial, you will learn how to create a horizontal product image slider. So, let's start!
First of all, open in Elementor the template to which you want to add the Gallery Slider widget.
Afterward, find Gallery Slider widget in the Elements panel and drag it to a suitable location.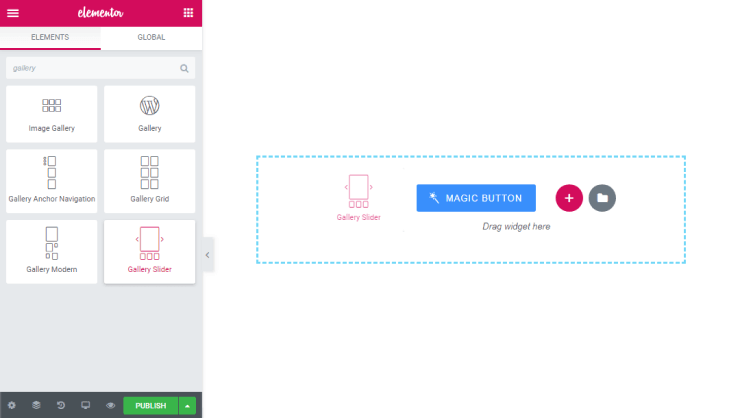 Then, on the left sidebar, you'll see General Settings section in which you have to input a Product ID. To do that, you need to navigate to your Products list, select a certain product, copy its ID number and paste it to this field.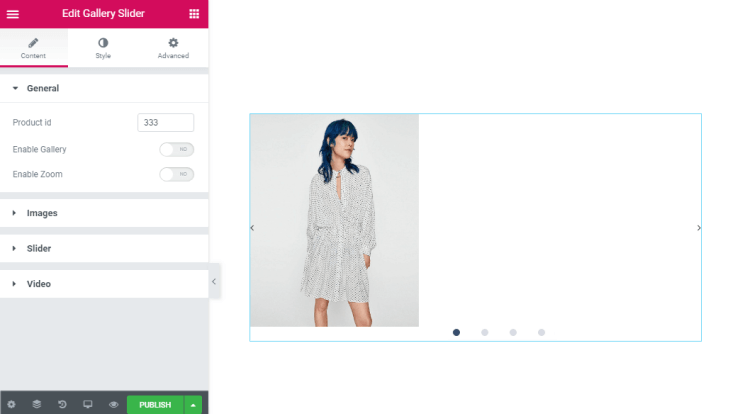 In order to create a horizontal images slider, you should navigate to Slider block and in the Pagination subblock, you will see Direction option. Here you can select a Horizontal type of the slider.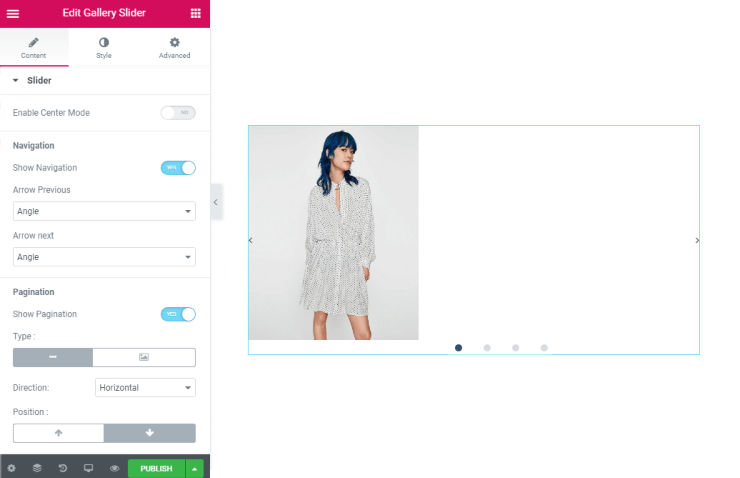 By adding some style settings you can make your product slider ever more attractive.
When you're done with all customizations, click Publish button and view the results.
Now you know how to create a horizontal product images slider with the help of the JetProductGallery plugin.
Was this article helpful?