Mouse Cursor Not Changing as a Standard Link
On JetEngine Listing Item, when we activate "Make listing item clickable," the mouse cursor doesn't change as a standard link when we hover over the item. How can I fix that?
Answer
Modified on: Mon, 19 Jun, 2023
Go to the Customizer
Follow the page you have added the listing to and push the "Customize" button on the WordPress panel.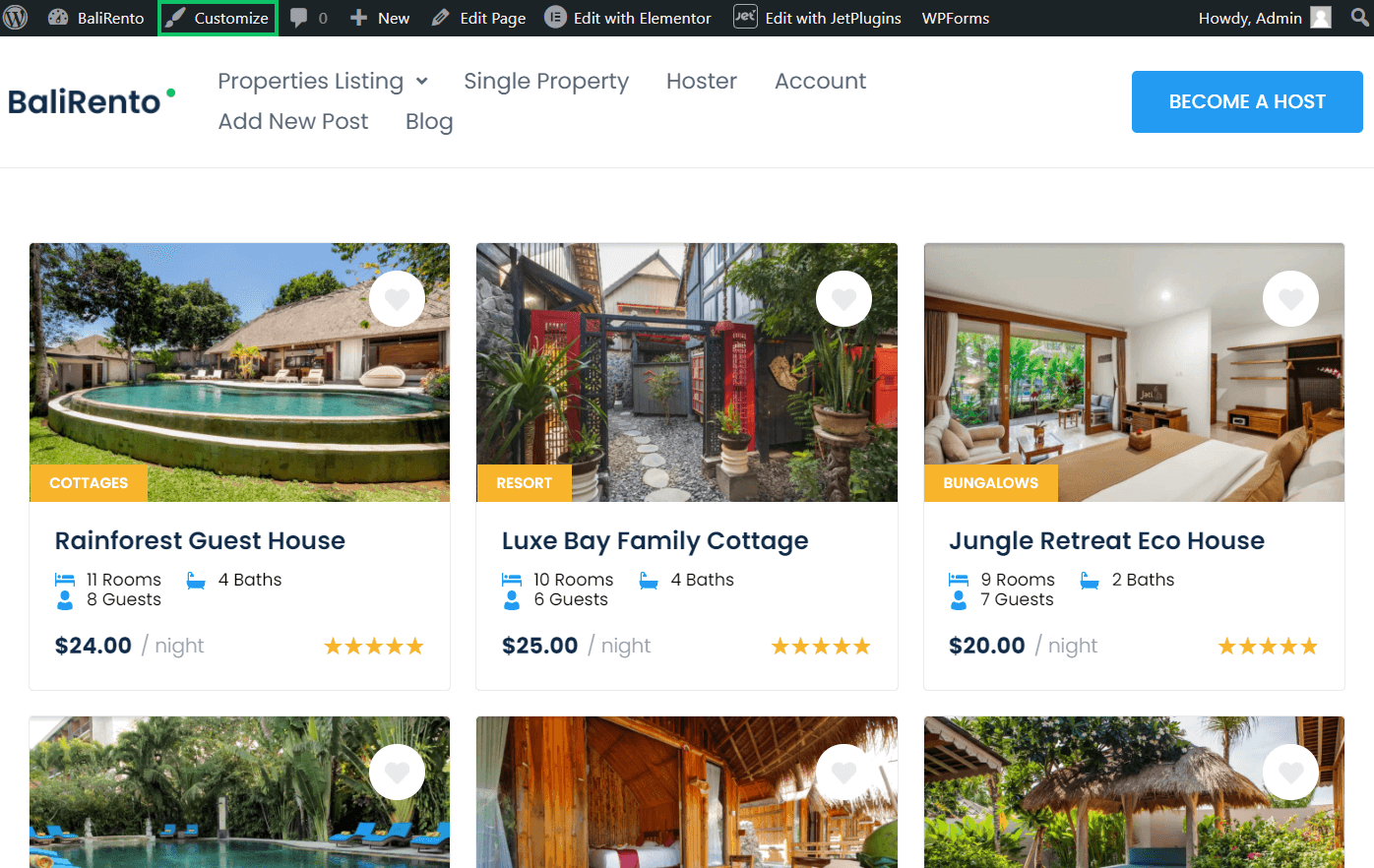 Paste the code
Scroll down to the Additional CSS tab and click on it to open the field where you can paste the code. Paste the following code:
Don't forget to save the changes by pushing the "Publish" button.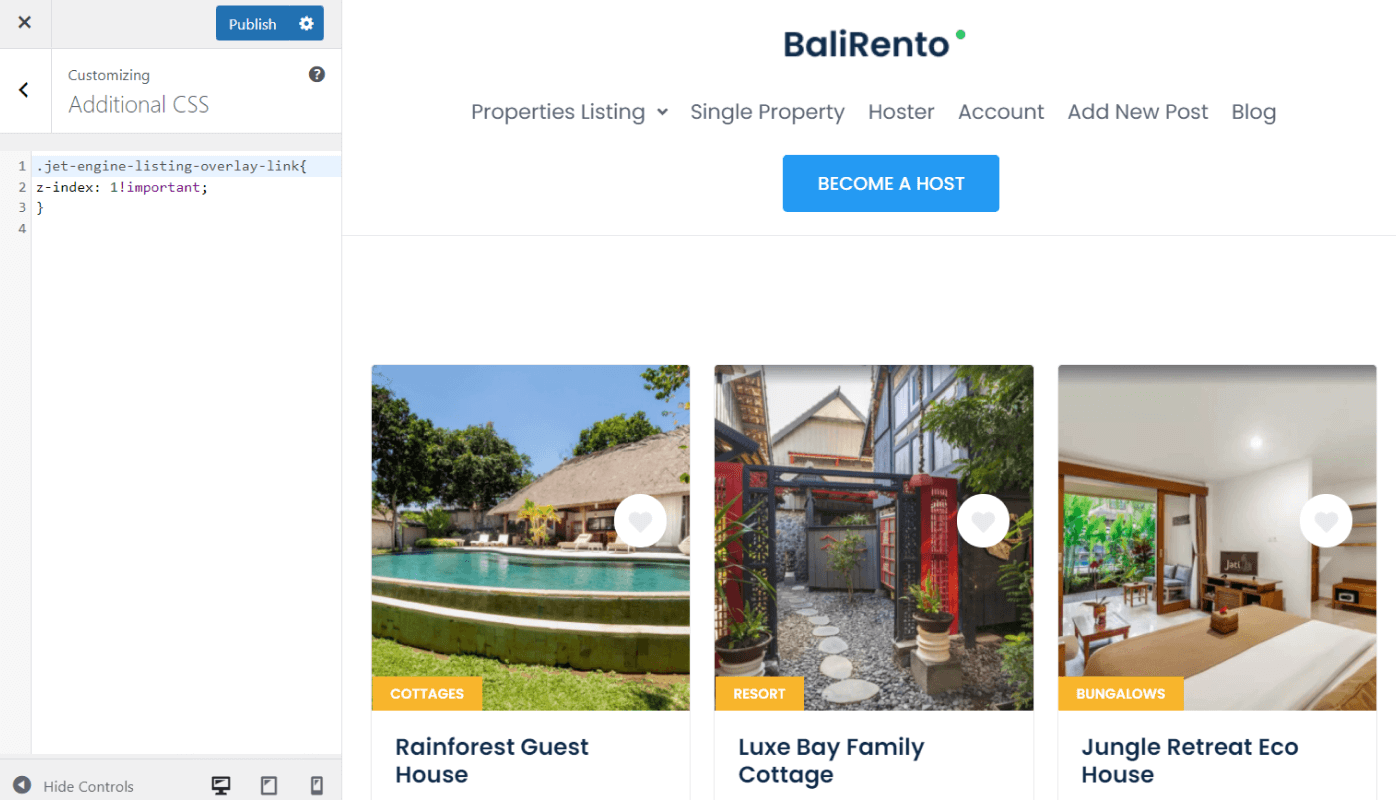 Check the results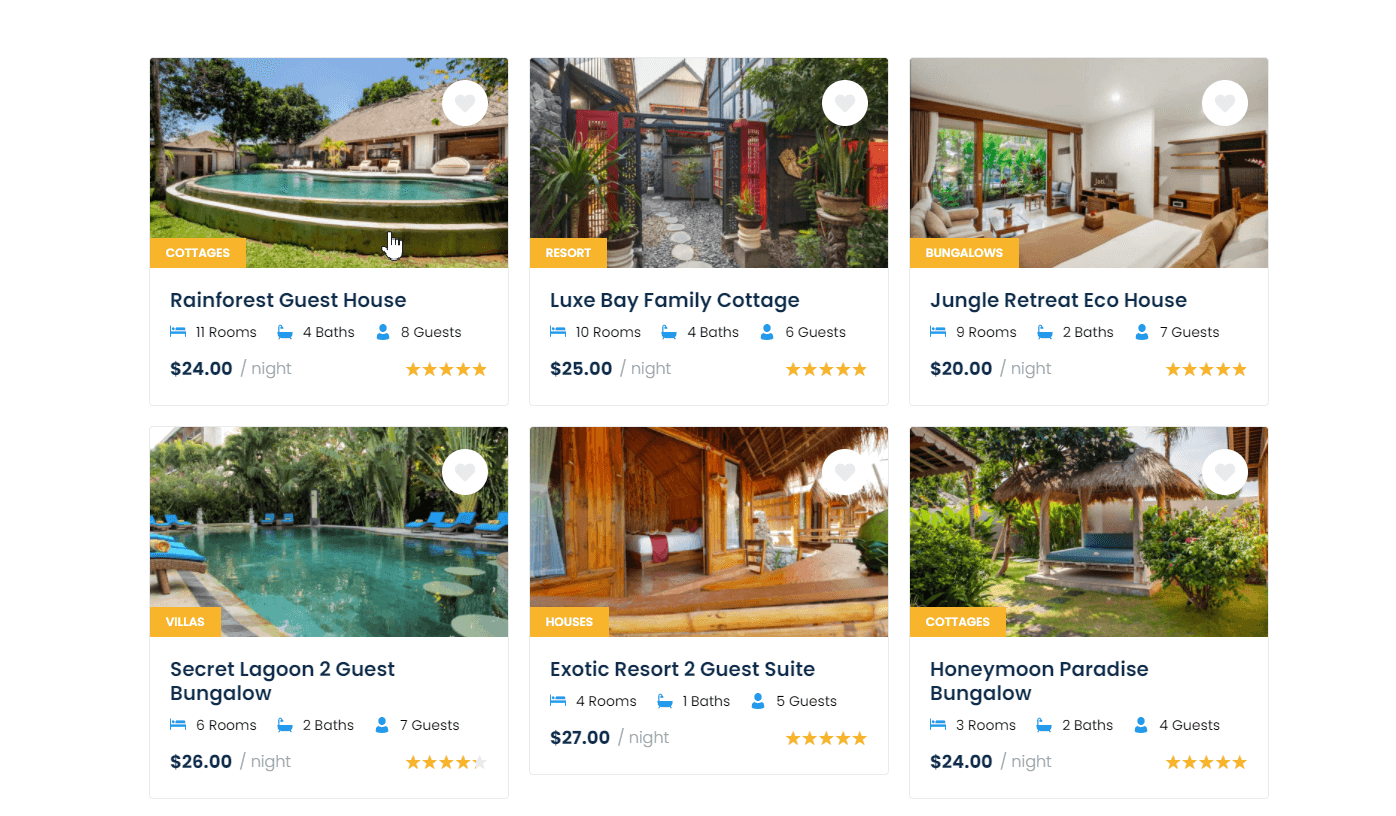 There you go. Now the problem with the mouse cursor display should be solved.
Was this article helpful?