Shipping Form Not Displayed on the WooCommerce Checkout Page
Checkout Shipping Form widget doesn't show up on the frontend
Answer
Modified on: Fri, 3 Mar, 2023
If you want to place the "shipping to different address" form on the WooCommerce checkout template, it may not be enough to set up the Checkout Shipping Form widget in Elementor only. Please follow the steps below.
Go to WooCommerce > Settings and click the Shipping tab.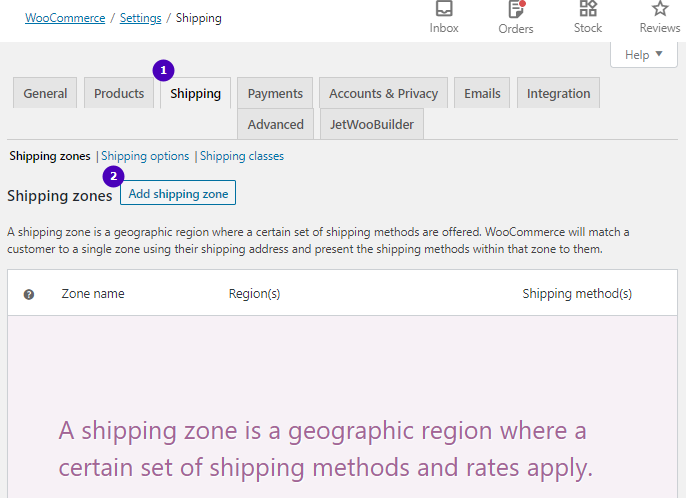 Set up the Shipping Zones as described in the following tutorial: https://docs.woocommerce.com/document/setting-up-shipping-zones/
Was this article helpful?