In the last three days of September 2023, Crocoblock hosted the Web Agency AI Summit for the WordPress community, and it was really cool and insightful, with over 2400 people registered, 21 expert talks, and thousands of views of the YouTube playlist just a couple of days after the event.
Apart from the dedicated talks, there were panel discussions packed with information, sharing experiences, and sometimes new product presentations. So, it's highly recommended to check them out.
In this overview, I will try to highlight the brightest ideas and insights from the summit. I'm sorry if I missed someone's ideas or products; you can always add them in the comments below or by participating in the discussion in our Facebook community.
Table of Contents
AI for Saving You Time
"AI is great for saving you time," this phrase can be a motto of the Summit and the most frequently used sentence there. It all comes down to it and making work more efficient. I guess there's no need to go too deep into this topic because each and every article on the Internet about AI tells something about it. I will just give you a list of the use cases that the Summit experts have mentioned the most (and here, we are talking mostly about ChatGPT functionality):
explaining code and help with "spaghetti" code;
verifying code;
generating new code (should be taken with caution);
generating labels for plugin and theme UIs for non-native speakers of English;
giving the starting ideas for the emails that you don't know how to start (all those uncomfortable ones where you have to reject candidates or stand up for your point of view);
kick-starting any writing or rewriting existing texts;
generating CSS/HTML/PHP/JavaScript or other code (faster than you write it, even if you know it – but don't forget to review it).
But the most unexpected use cases came from Anil Gupta, who seems like taking the most of AI powers; he uses it for planning travel itineraries, getting tips on what should be packed for a trip to a particular destination, and even asking about the nutrition values of his breakfast ingredients.
Key takeaways:
You can use AI for almost anything nowadays, but it seems like not so many people actually use this opportunity.
Use the right tools because dedicated instruments for particular tasks (e.g., for WordPress coding) are trained specifically for that and will give much better results than ChatGPT or Bard.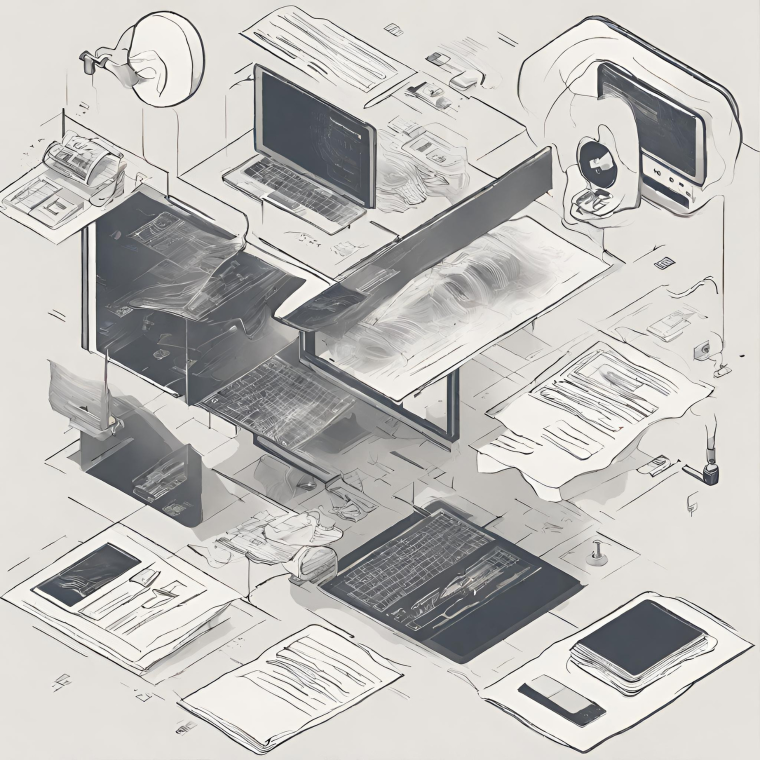 Generative AI
AI can work with existing content but is also very good at generating something new. Some years ago, there was a very popular book about creativity called "Steal Like an Artist," and its title, together with the first chapter, gives a clear idea that something new is simply something already existing but put together differently. And this is precisely what AI does, giving tons of opportunities and use cases.
During this Summit, we had a few talks about them, and I will break them down into two main categories.
AI for creating content
I guess it's not news to anyone that AI can generate new content, be it texts, images, videos, code, music, etc. So why not embed it into the interface directly? This is what Elementor and Kadence did, and they demonstrated to us how it works during their sessions. Well, it's really impressive that we saw tools for both Page Builder and Block Builder fans.
Elementor definitely impressed me with what it can do with images: you can generate new images, expand existing ones with generated content (just like the latest Adobe Photoshop), and even use this inspiring "generative AI" tool to add individual objects to already existing images.
I guess it would be redundant to mention the translation or text generation functionality there because it's kind of becoming a must-have.
Now, it's time to have a look at the Kadence AI feature (which is still in Beta as of October 2023). Kadence seems to be building a tool that is more on the side of AI site builders. You choose your industry and color palette, and then it takes this context to help you generate everything for your amazing future site. Unlike Elementor, they use the Pexels free image library and select images from there, according to the prompt. It might be a good solution from a copyright perspective; let's see what the future will bring.
One more tool that is worth mentioning is Bertha AI, a ChatGPT alternative for content creation, and it was cool to see two founders of this tool on the live panel. They've demonstrated how it works, so you can check it out or test it yourself. 
Code generation with AI
Generating code is not a joke. You definitely need a professional developer to check it before it goes to the production site; otherwise, your whole project might be in trouble. During this Summit, there were three main talks and use cases for this:
James LePage dived quite deep into the topic of generative AI and told how he combined his passion for WordPress with expertise in AI and computer science to create CodeWP, which is a tool for creating efficient code for our favorite CMS.
Mark Crowell demonstrated how he used ChatGPT to generate code snippets for a complex membership website. The key to success here, in my opinion, is using a dedicated code snippet plugin so you can easily see the full list, as well as switch each snippet on and off to avoid a mess. And, of course, a good understanding of code.
Andrew Shevchenko talked about the AI SQL query generator – a small yet smart feature of JetEngine to create complex queries.
Key takeaways:
One extremely important thing I should mention is that when AI is embedded into a plugin or tool, it gives much better results than ChatGPT, Midjourney, Bard, etc. The reason for it is that it considers the context, it's specifically trained for that, and so on, depending on the specific case and the goal of the developers who released it. So, in most cases, it's not just OpenAI connected to the tool.
And the rest, I guess, is obvious: AI is great at generating content, and custom solutions are making it a lot better. However, I hope all the websites on the Internet will not start to look the same in a while just because they've been generated by AI 😅.
AI for Translation
AI-powered translation is an area that even non-developers are most familiar with, and they can understand the advantages very clearly. Because it not only saves a lot of money but precious time, as manual translation is very time-consuming and barely makes sense nowadays (while the professional translator's review is a must for most of the projects).
In the context of WordPress and translations, it's impossible not to mention WPML, and this time, the content manager of OnTheGoSystems, Dario Jazbec Hrvatin, introduced a new tool called PTC for software translation.
In his talk, Dario gave a quick historical overview of AI translation evolution. Years ago, machine translations were more like matching words of one language with words of another, which was definitely ineffective. Then, neural networks were fed with a lot of information, so machines learned to guess the source language but didn't understand the context. Large Language Models (or LLMs, the power behind OpenAI products) can understand context, but they are very heavy and slow. So, to be efficient, you can make the most of neural translation (which gives around 90% accuracy) and then polish it with LLM.
If you haven't used WPML for a while, I will remind you that it's fully AI-powered, and because while using it, you should choose the technology to use, Dario recommended DeepL as the one that shows the best result. However, more tools are available if DeepL doesn't work for your language pair, and they are also doing a great job.
As a regular user of this plugin, I can recommend it because it's a powerful combination of machine and manual translation, their prices are very affordable, and it has compatibility with most of the plugins and themes (including full support of Crocoblock).
Key takeaways:
AI-powered translations are a must-have today, but they still can't be 100% accurate because languages themselves are not standardized entities.
AI translations have evolved incredibly over the years.
Consider translating your site because our world is global, and you might miss opportunities offering just one language.
AI and Effective Search
There were two very insightful talks about AI search during this conference. The first one was by Andrew Shevchenko, and he talked about the whole process of creating a search functionality for complex and branchy documentation (which Crocoblock plugins have). OpenAI recommends the use of Embedding API for enhancing search engines. As we all probably know, WordPress default search is a complete disappointment, so we definitely need something better.
Andrew walked us through the whole process of working with Embedding API to create a tool that is able to add a precise and effective website search, indicated the pros and cons of this API, and even made an experimental plugin so anyone can play with it and test it themselves.
Aaron Edwards from DocsBot showed another case: his tool scans your website and, in just a few minutes, trains a bot that can answer users' questions and give suggestions and links based on the website's content. It can become a great asset for simple or not-so-branchy documentation, especially considering that it's a SaaS tool that doesn't require coding from your side and doesn't consume your server's resources.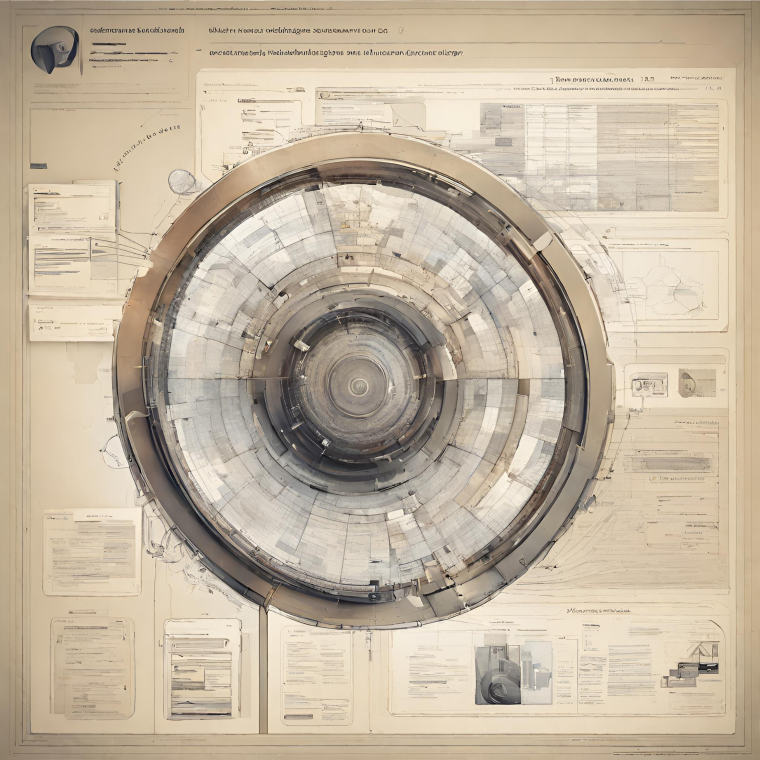 AI and Accessibility
AI's main purpose is to help people with daily tasks, and when it comes to accessibility, I guess it's pretty obvious that it must be an asset in this matter. However, according to Hans Fuchs from accessiBe, only 3% of the Internet is accessible. That's why they've crafted an automated widget that scans a site every 24 hours and analyzes the purpose of each element and potential problems that users with certain disabilities can have with them. After that, it offers a user a tool that makes the site accessible to any user and can even store individual settings.
AI that Enhances Things
It seems like Elementor takes AI very seriously and offers not only content generation, translation, and so on, but it even has a tool to enhance prompts. We all know that a good prompt is the key to a great result. So, it was really smart to add the extra sort of mediator to make things work more efficiently.
Will AI Take Our Jobs?
I guess the biggest elephant in the room when it comes to any discussion regarding AI nowadays is whether it will take our jobs. It's a complex question, so let me break it down into a few topics that our experts talked about during the panel discussion, which was highly insightful.
Do clients want to add AI features to products?
It may surprise you, but according to our panel talk experts, clients don't really request adding AI features to their products – probably because they don't see things that way. I really like this tweet used by James LePage from CodeWP in his presentation:

Kevin Geary even assumed that high-end clients might request not to use AI for their projects because they would prefer a human-crafted solution. However, to meet their requirements, you should be a very qualified specialist, be it a coder, writer, designer, photographer, etc. Will AI-generated sites be cheaper? For sure! So, low-end clients supposedly prefer this solution.
On the other hand, we all know these all-in-one solutions, like Wix, are advertised to be an easy and fast tool for business owners who don't want to spend money on developers. But when they actually start to use them, a lot of additional questions and issues arise. Well, probably because development is not only about tools but about expertise. Or, as Eduardo Daolio said in the comments, "It's important not only to know how to use a hammer, but where to hit with it."
There's one a bit unexpected side of this "AI-usage-by-clients" coin: after using AI to generate some code, clients have to go to support to fix the issues caused by that code. Apparently, the quote about a hammer fits here very well.
Ethical issues and maturing AI
Anil Gupta from Multicollab shared an interesting case about the ethical concerns of their clients, particularly those at the enterprise level. At first, they got really excited about the AI features and even were about to request their integration into the product. But then, after reading the headlines about the AI ethical issues, they decided to wait until AI became more mature.
Currently, even UNESCO has posted an article about ethical dilemmas related to AI, particularly lack of transparency, biased results, copyright issues, etc. While small businesses are unlikely to get lawsuits somehow connected to AI, for big enterprises, it's a real thing, so they have to be careful.
Key takeaways:
If you don't have a goal to evolve fast in what you do, you might be in danger as someone who works in the field of development, design, content creation, etc.
If you are able to use AI for your own improvement and as an asset for your work, you are safe.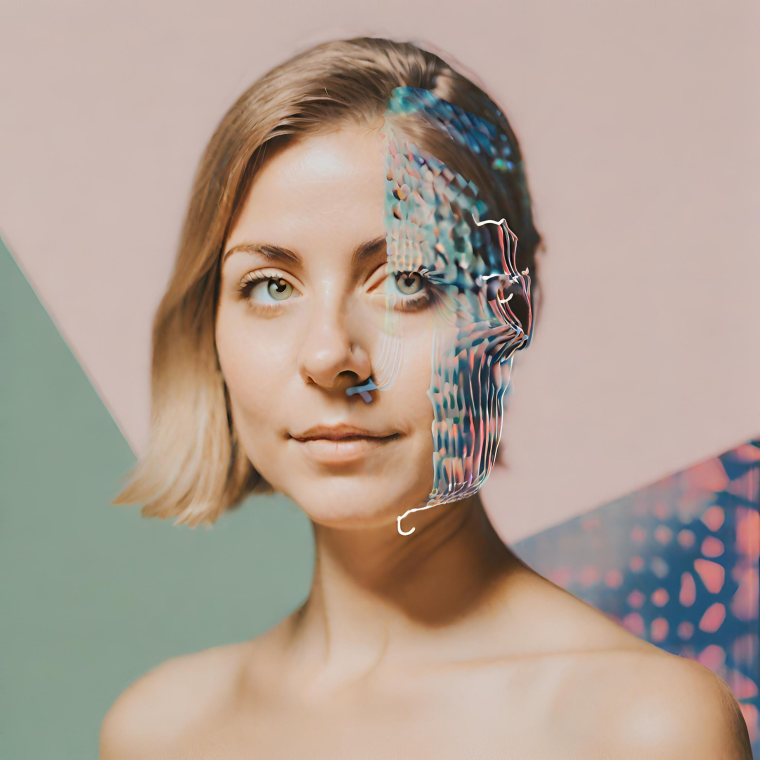 Bonus: Going From Freelancer to Agency Owner
This special session was not about AI but the second part of the Summit's topic: agencies. In this passionate talk, Jeffrey Dalrymple walked us through his journey, starting as a freelancer and then transitioning into an agency owner. It was a really insightful talk for all freelancers – highly recommended.
Useful AI-Related Links
I've collected some of the links that were mentioned during the Summit, and I hope they will be useful to you:
AI tools directories
Instruments that help you to code
Tools for marketing and content generation
Miscellaneous
Grammarly – to not only check your writing but to train you and improve your grammar.
The Bottom Line
This WordPress Web Agency AI Summit was something really insightful and cozy at the same time. For sure, everyone was presenting their products and talking about their own experience, because we all are doing business here. But you can feel that, at the same time, we really love what we do; we are passionate about WordPress, AI, technologies, code, content, and efficiency.
Thanks a lot to the speakers, partners, and, of course, the Crocoblock team who organized this summit and brought together such a fantastic community. And, of course, thanks to all the participants who were watching live streams and asked questions, and now, you guys can also enjoy discounts you've got from the partners (spoiler alert: they are pretty significant 😏).
Share your thoughts in the comments below, and stay in touch!