As Crocoblock is directly related to the website development industry, we can't ignore the ADA web compliance lawsuits are breaking the records in the last few years. Therefore we partnered with accessiBe an AI-based solution that aims to make compliance in-reach for every business. In this article, we explore the ADA compliance means for a web developer and explain why Crocoblock is choosing accessiBe solution.
What is ADA and why every website developer should care about it?
There are over 400M active websites on the web. Any of those pages connected to businesses that operate in US are legally obliged to be accessible by people with disabilities. Web compliance is regulated by Title III of the Americans with Disabilities Act (ADA). What happens if the website owners fail to follow ADA web accessibility? They risk losing lots of money and business opportunities.
More and more US businesses are getting ADA web accessibility lawsuits. This concerns the business giants as well as SMEs.
In 2019 Beyonce's case boomed: Mary Conner sued Beyonce's official website. The woman claimed that the company's website didn't comply with the ADA's requirement to serve visually impaired users. Conner did not manage to use the website to purchase tickets to one of the singer's concerts and brought the suit. According to her, the site lacked alt-text equivalent for the images making it impossible for visually impaired users to browse the site or complete purchases. The claim went further and listed the lack of accessible drop-down menus, navigation links, and the inability to navigate using a keyboard instead of a mouse.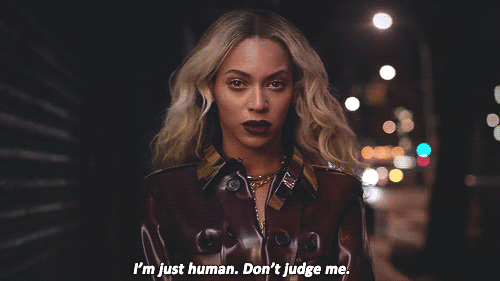 SMEs are also vulnerable targets to lawsuits. There were 11,000 ADA Title III lawsuits filed in federal courts in 2019. The statistic increase is 9% in comparison to 2018. Note that these numbers do not cover the disability access lawsuits brought to state courts which are much more complicated to track. Experts say ADA lawsuits can vary from a couple of thousand dollars to $20,000, but the amount could be much higher if defendants chose to fight in court.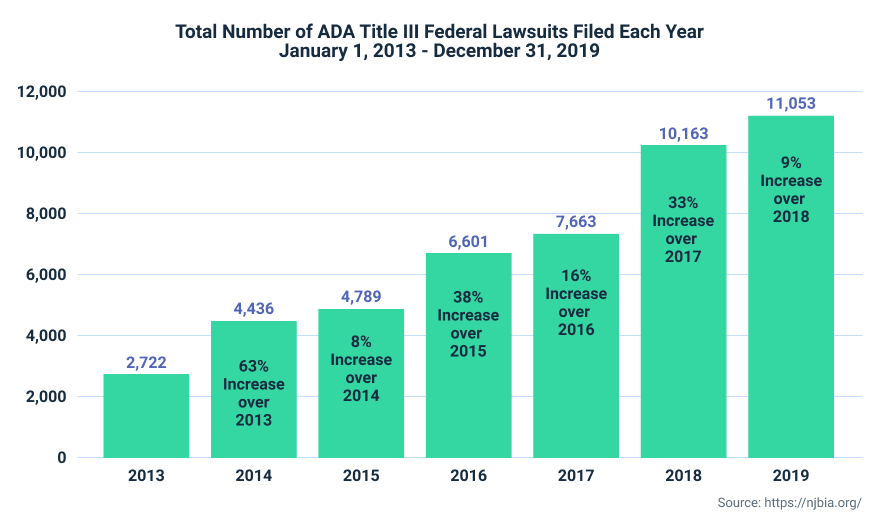 Why do we recommend choosing accessiBe?
Crocoblock aims to promote the trend of ADA-compliance considering that a comprehensive tool for transforming sites to 360° accessible webpages is now out there.
For a web developer, accessiBe outlines compatibility elements the site lacks and helps to integrate them smoothly.
For the site owner (and the website developer as the accessibility provider), accessiBe provides support if the demand letter was received. The company's partnership managers investigate the claim, produce the accessibility statement, compose the response to a lawyer, and support you through the entire process.
For the site users, the system allows applying the accessibility options needed for their limitations specifically.
AccessiBe sticks to WCAG 2.0 — a standard established by W3 which aims to provide comprehensive instructions for making web content more accessible. This standard covers almost all disability groups that exist and so does accessiBe. Let's go through a few examples.
For visually impaired and blind people, the system creates a site match for various screen reading programs and alternative descriptions of the pictures on the webpage (using artificial intelligence that decodes images). Motor disabled people can surf the website using only the keyboard while performing all mouse-related activities such as clicking, opening various menus, hovering, and more. For cognitive disabilities and seniors, accessiBe interprets words, phrases, slang or acronyms, without any change to the text appearing on the site. What's more, the interpretation happens without reference to an external source. This is not the full list, visit accessiBe blog to learn more about AI-based opportunities.
Does accessiBe solution provide value for money?
AccessiBe plans start from $490/year. "Not really affordable", you may think. However, this solution does bring value for money. AccessiBe is WCAG 2.1, ADA, s508 compliant which means you won't spend thousands of dollars on lawsuits.
What is more, the more people can access and surf the website, the more revenue it brings. Any business becomes socially responsible with an accessible website which helps the company to stand out on the market and attract more clients. Time is a resource undesirable to lose: accessiBe installation takes up to 48 hours while other services may take 3-26 weeks to complete the website accessibility project. Keep in mind that you will also need to maintain ADA-compliance on the website. AccessiBe rescans the page every 24 hours while other solutions require additional spendings or efforts on maintenance. And above all, don't forget that an accessible website makes somebody's life easier and creates a difference in the world.
Historically, companies worried about making their physical venues accessible, now the online accessibility is not of less concern for businesses.
We ourselves installed accessiBe on crocoblock.com, you can play with its setting panel by clicking on the icon ?‍? If you do like how this solution performs, follow the Crocoblock's recommendation and purchase any of the accessiBe plans https://bit.ly/3cU1UMa.