Can't choose between Essential Addons for Elementor and Crocoblock?
Elementor add-ons and plugins give limitless possibilities to those using them. Essential Addons and Crocoblock allow you to add various widgets, templates, forms, and blocks and create any website without programming skills. Let's compare their capabilities.
Table of Contents
What Are Essential Addons for Elementor?
Essential Addons is a plugin that helps create multifunctional websites without coding. It has over 90 active widgets and elements that can be applied to the site. Each piece is fully customizable and has many options.
The plugin allows the developer to enable and disable individual elements to achieve smooth loading and the desired functionality.
Among the widgets and add-ons that you can use are:
post grid;
animated text;
timer;
reviews;
forms;
buttons;
events calendar;
elements for creating WooCommerce stores.
What Are Crocoblock Elementor Add-ons?
Crocoblock plugins and add-ons allow you to create a professional website with advanced features without much effort: 200 widgets and 60+ templates to solve any problem. With Crocoblock, you can make any resource – from a business card site to a complex website with many options, pages, products, subscription options, and access levels.
Crocoblock subscription includes 20 Elementor and Gutenberg plugins. Here are some of the most popular:
JetEngine. Allows you to create sites with dynamic elements. The plugin consists of 17 widgets, including a Map Listing, Profile Menu, Order Form, etc.
JetSmartFilters. It helps filter and sort the product range back and forth and, therefore, is perfect for eCommerce projects. It consists of 15 widgets, among which are Search Filter, Alphabet, Date Range, dynamic filters using AJAX, etc.
JetBooking. A plugin that allows you to create a complex booking system.
JetWooBuilder. A universal tool for creating online stores. Allows you to create separate product cards, archive, checkout and thank you pages, shopping carts, etc.
JetGridBuilder. A free plugin that allows you to showcase your work or ideas attractively. For example, you need to show your portfolio or create a blogging website. With JetGridBuilder, you can place any content (posts, videos, products, users, pages) in a dynamic grid.
So let's now compare Essential Addons for Elementor and Crocoblock and find the winner.
Essential Addons for Elementor vs. Crocoblock: Who Will Win the Game?
Everyone who chooses a plugin to create a website pays attention to three fundamental parameters:
functionality;
price;
support quality.
Therefore, in this article, we will compare these parameters.
Functionality
Essential Addons for Elementor and Crocoblock have a vast selection of features. First, let's contrast the content creation features.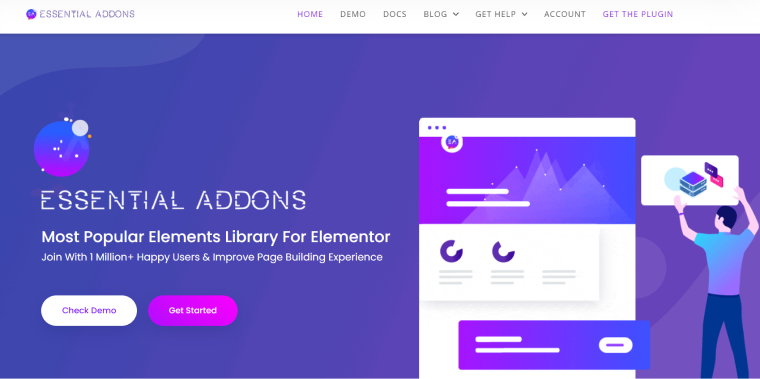 In Essential Addons for Elementor, there are:
creative buttons;
static product;
options for team creation;
infobox;
tooltip;
testimonial slider;
advanced accordion;
advanced tabs;
content toggle;
protected content;
flip box;
logo carousel;
dual headline;
testimonials;
off-canvas content;
advanced menu.
And here are the functions for creating dynamic content:
post grid;
post timeline;
post block;
post list;
post carousel;
content ticker;
content timeline;
data table;
dynamic filter gallery;
advanced Google map.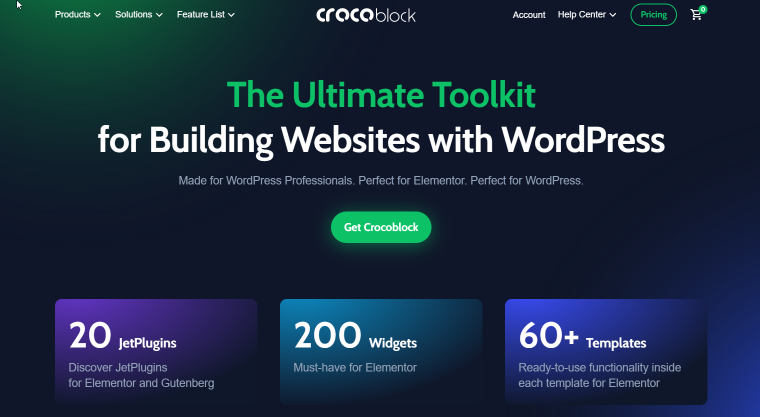 And here is what Crocoblock offers for content creation:
Custom Post Types (CPT);
Custom Content Types (CCT);
repeater custom field;
custom meta boxes;
custom taxonomies & terms;
relations;
data stores;
listings (grid, slider, carousel, masonry grid, listing injection, map listing, event calendar listing);
different listing and loop additional functionality;
advanced menu;
dynamic visibility;
conditional logic;
dynamic function;
dynamic tag;
macros;
query builder;
tables builder;
charts builder;
different options for membership and profile creation, REST API;
separate options for form creation;
shortcode generator;
skin manager;
Different types of tables are often needed when creating a site and individual pages. To use them with Essential Addons, you must install additional plugins such as Gravity Forms or Ninja Forms. The Essential Addons plugin has many possibilities for integrations. Crocoblock has JetFormBuilder, which helps to create any form for Elementor.
And if you need to make some tables, you can do it with JetEngine.
If it is essential for you to create email marketing forms, both plugins provide the ability to use integrations. In Essential Addons, these are Mailchimp and Contact Form 7. Crocoblock supports Mailchimp, GetResponse, Active Campaign, MailPoet, ConvertKit, MailerLite, and Moosend.
In addition, Crocoblock allows you to create any booking form or product purchase and dramatically increases the ability to create searches and classify content. Unfortunately, there are no such features in Essential Addons.
Price
The price is the next important parameter that affects the choice of a plugin, so it is worth dwelling on it a bit longer.
The Elementor Essential Addons plugin has three packages:
for one site, $39.97 per year;
for unlimited sites, $99.97 per year;
for unlimited sites forever, $249.97.
Crocoblock allows you to purchase all add-ons at once or buy only the most necessary ones separately. It is convenient because it saves money if you only need to perform specific tasks.
You can purchase a full subscription:
$199 per year for one project;
$399 per year for unlimited projects;
$750 for 500 projects forever;
$999 for unlimited sites forever.
Support
Essential Addons for Elementor and Crocoblock have ticket support, which resolves all issues quickly. Crocoblock also offers Zoom support.
Whether the user has a simple question or a common difficulty, the answer can be found in the numerous documents of both add-ons. Also, Essential Addons for Elementor and Crocoblock have official Community groups where you can exchange opinions and ideas with other users.
It means that no developer will be left alone with the problem.
FAQ
Why do I need to use Elementor add-ons?
It is necessary if you want to expand the functionality of your site because Elementor free doesn't come with many features by default, like the ability to add dynamic elements or create communities.
When do I need to use Crocoblock?
Crocoblock will become an indispensable assistant if you create a website with dynamic elements. And also, it is suitable for developers or agencies that make many websites for clients with various features.
How do add-ons affect website loading speed?
In most cases, no way. However, if some add-on slows down the resource, you should disable it and look for a replacement.
Do I need any particular skills to use add-ons and plugins with Elementor?
No. In most cases, you need to download, install and activate the plugin.
Conclusion
So, we have compared the two giants, Essential Addons for Elementor and Crocoblock. You have seen what great opportunities they provide. With their help, you can create any website with comprehensive functionality and exciting design. Add tables, visuals, subscription, and purchase forms.
Since there is a winner to be chosen in this comparison, the Crocoblock subscription has more features. The ability to buy only individual plugins or the entire package immediately appeals to users and allows you to solve any problem point-to-point.