JetEngine plugin has a lot of advantages and one of them is that you can categorize your posts in special terms. If you have a dozen posts, and some of them refer to one topic, you can create a taxonomy to unite them.
Let's find out how to add a new custom taxonomy with JetEngine.
Creating a new custom taxonomy
You can see the JetEngine block in the side panel of your Dashboard.

Click Taxonomies and then click Add new to proceed and create a new taxonomy. The process is very similar to creating a custom post type. There are the same blocks: General Information, Labels, Settings and Meta Fields.
Step 1 – Input the needed information into the corresponding fields.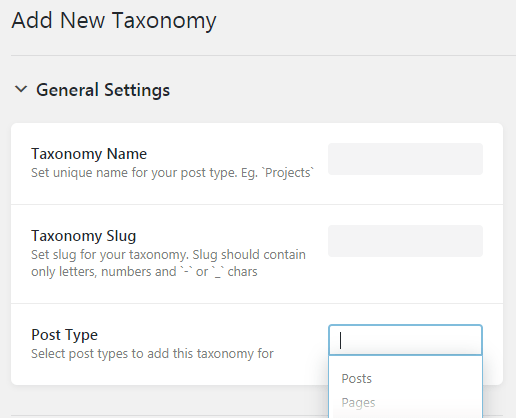 In the General Information block, you need to fill all the fields. Pay attention to a Post Type field, because you can apply this taxonomy only to selected ones.
Step 2 – There is the Labels block below. Here you can set your labels to use instead of the default ones. Click the Edit button to start editing the labels.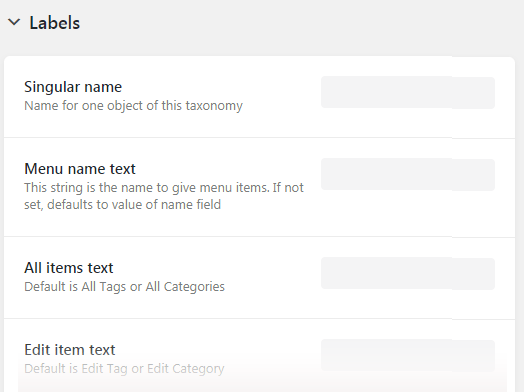 Step 3 – The Advanced Settings block allows you to make your taxonomy public and displayed in different menus.
Step 4 – Proceed to edit the Meta Fields block. It allows adding meta fields to the taxonomy created with JetEngine.
There are many meta field types, and you can select any of them, or even add several meta fields at once.
Use them to display any extra information for the taxonomy, such as media, radio options, repeaters, etc. You can as well customize the width of the fields to make them occupy less space and arrange them side by side.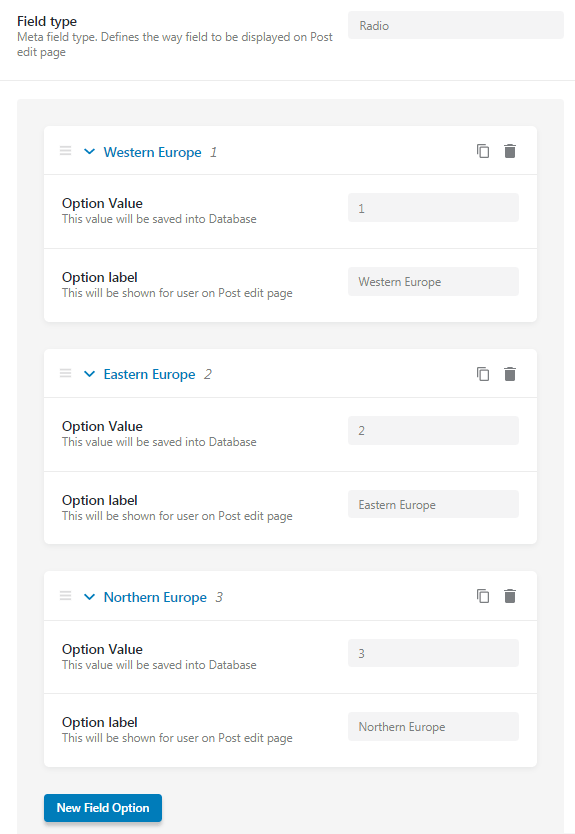 E.g., in order to make Options List, you have to choose a Radio type.
Having finished all these steps, you should scroll up and click Update Taxonomy button.
As we have created taxonomy only for Portfolio, it appears here. In our case, each portfolio item will have a specific location term that unites the portfolios made in one location.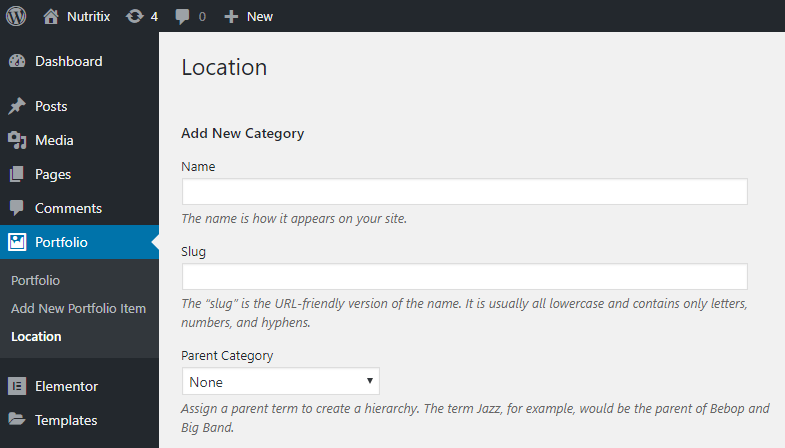 Step 5 – Now you'd have to fill manually the fields needed to specify the new term (a new location for the portfolios).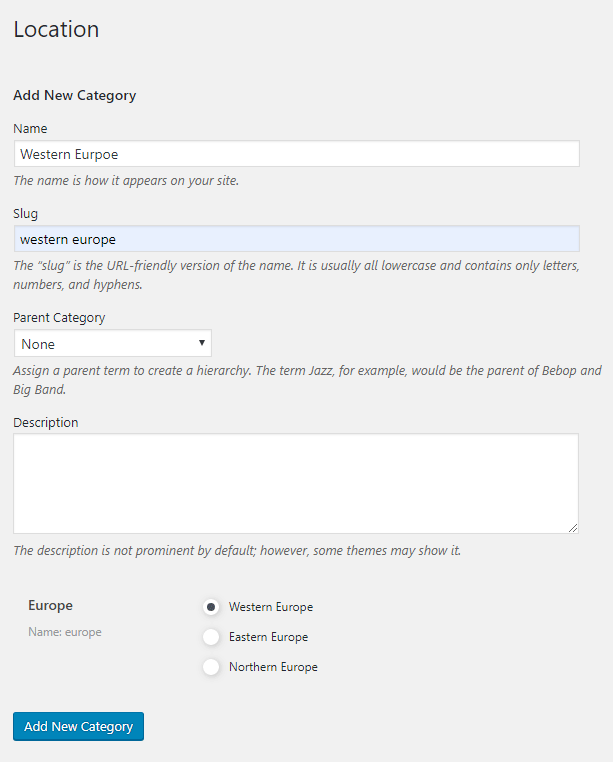 Next, you should think up a name and a slug, choose a category and then click Add new category/term button. On the right side, there is a list of your terms.
Step 6 – Add a new category or term. Another action you should do is go to your custom post and assign it to the term that suits it (the one you've just created).
Here is what we can have in the end.

Click the Update button to save the changes.
So, here we are. Hope, this tutorial will be useful for you.